Review: Fuzzy Sun brighten up Monday night with infectious melodies
Fuzzy Sun made their return to Birmingham on Monday night, bringing a powerful and funky presence to the Hare and Hounds. Inhaler made for a confident support act with their heavy basslines.
[amazon bestseller = 'fuzzy sun']
The second city's Monday night gained a serious makeover this week with music from Inhaler and Fuzzy Sun. Support for the evening came from the former, the four-piece from Dublin who looked completely at home on the Hare and Hounds' stage.
The classic 'rock and roll' look was very much there and it doesn't come as a shock to those aware that lead singer, Elija Hawson, is Bono's son. It isn't a wonder where his relaxed stage presence and impressive vocals come from, including the suit-and-long-hair vibe.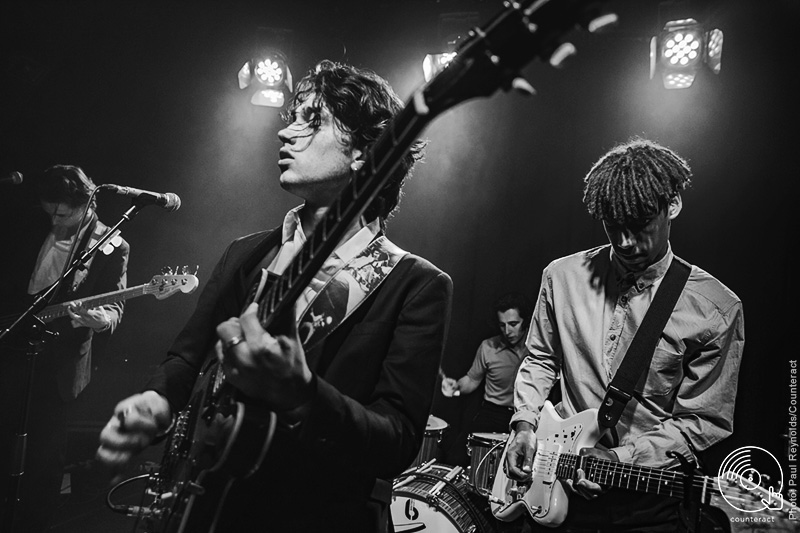 Inhaler
The Irish foursome worked their way through their EP collection, delivering a tight set despite only publicly performing together for a year and a half. With nuances similar U2 themselves, Fontaines D.C, The Night Cafe (and a look that included an Elvis-embroidered guitar strap), it seems certain that Inhaler take inspiration from not only fellow indie-rock bands but icons too.
Finishing the set with anthemic track 'My Honest Face', the dim stage lit by just a few neon lights made for a mesmerising experience. All four band members stopped to raise their arms in the air and clap to the pounding rhythm in between lyrics, fully engaging with the audience and earning their place on this tour. Inhaler are set to support Noel Gallagher's High Flying Birds next month but this set proved how they are destined for bigger stages all by itself.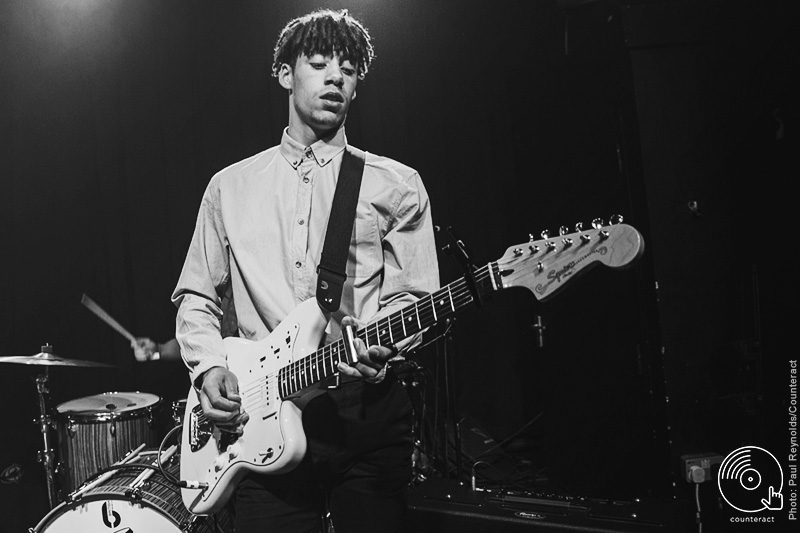 Inhaler
Next up was the headline act Fuzzy Sun who, from the second they step on stage to the second they leave, make sure every gig goer feels every penny they paid and more. The five-piece waste no time and dive straight into their collection of warm melodies that make Birmingham's weeknight feel more like a beach holiday. Frontman, Kyle Ross, lived up to the name he has now established for himself as the energetic and loveable rockstar who bounces round the stage with ease.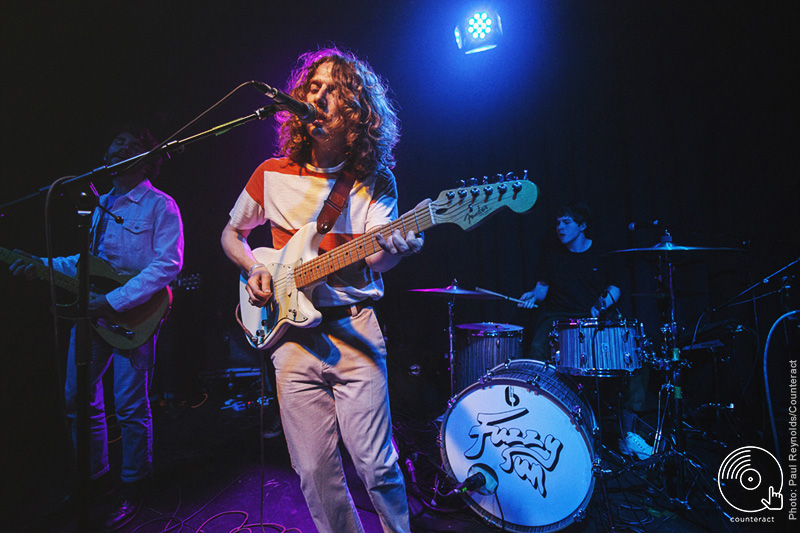 Fuzzy Sun
Ross' lead vocals forever blend with Daisy Valentine's seamlessly as she also completely owns the melancholic synth that throw sunny sounds out to the crowd. Fellow members, Mitch Bancroft on drums and Raffaele Pani on guitar, all vibe effortlessly in one corner of the stage whilst it is clear Lewis Jobson on bass remains absorbed in his own world keeping the rhythm consistent; every member brings all the right ingredients. It just all makes utter sense.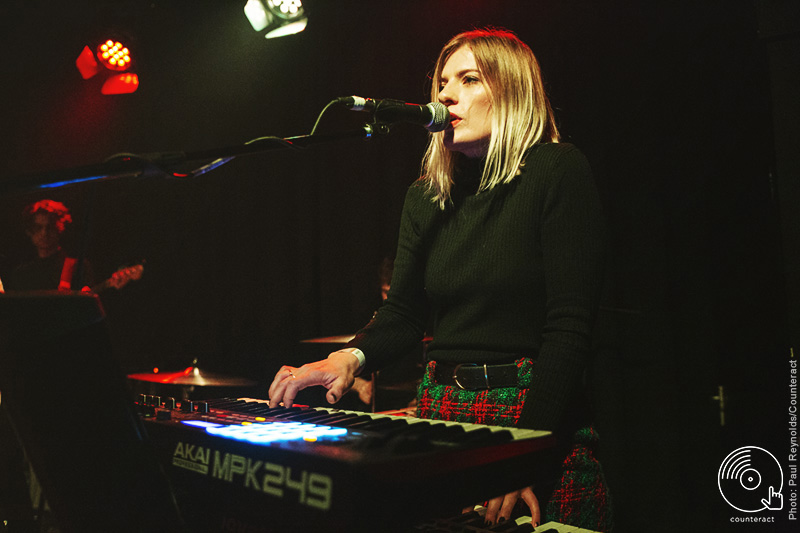 Fuzzy Sun
Fan favourites 'Want Love' and 'Eve' are introduced with three legendary lines from Ross: "It's Monday night. Let's brush the sh**e off and go mental. Let's see you dancing."Indie-pop influences float around the room as Fuzzy Sun's dreamy notes tease fans with a sound-combination of Tame Impala and Blossoms. It's impossible not to feel immersed in the visuals that come with the band's musical creations as well as Ross' infectious character. One extra spin mid-dance brought him to the floor to smiles and laughter from the rest of the group, but didn't stop the performance for a second as he sang his lyrics from the ground of the stage.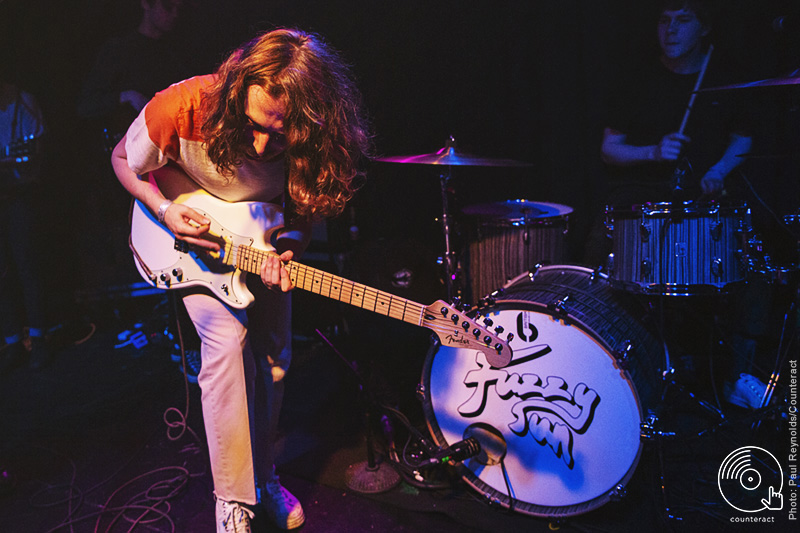 Fuzzy Sun
From then, the audience had a personal joke with the band which no other tour date will get. The entire set was scattered with playful interactions and moments of comedy and there was even a brand new track played that was deemed fresh for Birmingham's ears, never-before-played and maybe never to be played again. It went down a treat as the crowd followed the band's advice to "shake some hip".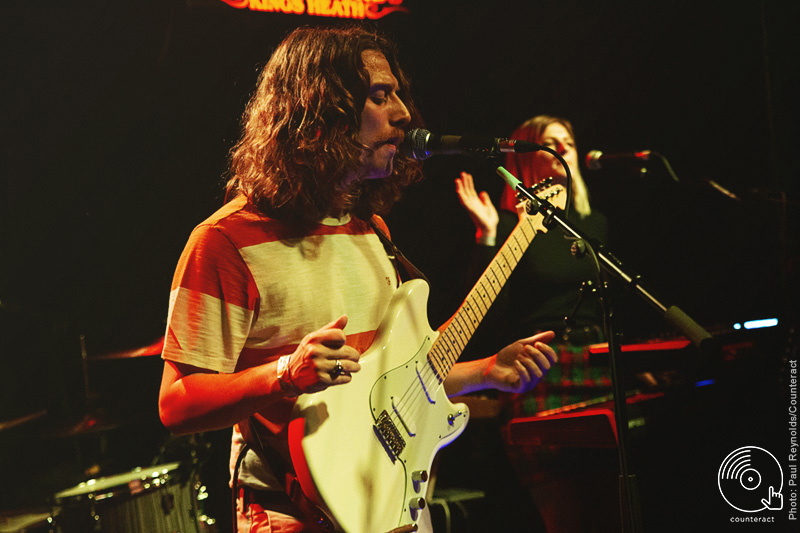 Fuzzy Sun
There was no doubt about it that Fuzzy Sun were grateful for every second of the sold-out night. Whilst the intimate venue was perfect for the group's spirited stage presence, it is a-given that this could be the last time Birmingham see them in this space. It is only upwards from here, destined for bigger and better stages. The night was drawn to a close with popular track 'Come Take A Bite' and a friendly bout of photo-taking and chatting with fans in the crowd.
The days of stepping in as support act are behind them – Fuzzy Sun are 100% headline material.
Photography by Paul Reynolds
26 year old Brummie journalist with The Twang, The Streets, The Beatles & Elton John sitting amongst my favourite music