Review: Noel Gallagher's High Flying Birds descend on Birmingham
Noel Gallagher's High Flying Birds played the Arena on Tuesday May 1st
Baxter Dury confidentally opened the night with a selection of tunes from his heavy back catalogue
The night was magic with psychedelic backdrops, firm favourites and a trip down memory lane

[amazon_link asins='B005DHC6R0,B003P2FJD8,B075T6HXM9′ template='ProductCarousel' store='counteract03b-21′ marketplace='UK' link_id='004102c7-4e2f-11e8-b9a0-7d5a560e9fad']
Baxter Dury opened the night with a vibe fairly different to the one Noel Gallagher's High Flying Birds would later ooze. Throughout the performance hs confidence in his creations shone through, introducing new track 'Porcelain' with the line "This is art."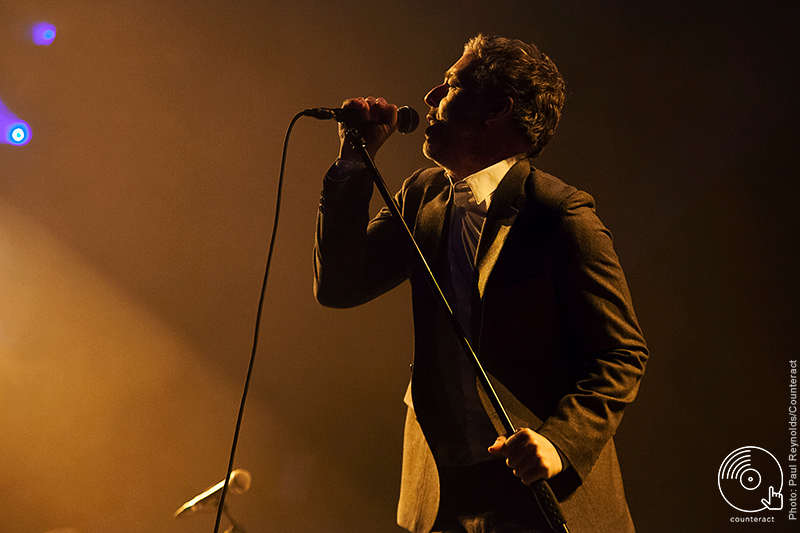 Baxter Dury
Dury's set embodied Marmite with some cheers to his exit off stage rather than his entrance, even after his most-listened to tracks 'Miami', 'Cocaine Man' and 'Palm Trees'. His tracks slid into the easy-listening genre combined with a slow-motion funk that has many a time proven to be an acquired taste. Fortunately for some, it was then onto the main attraction.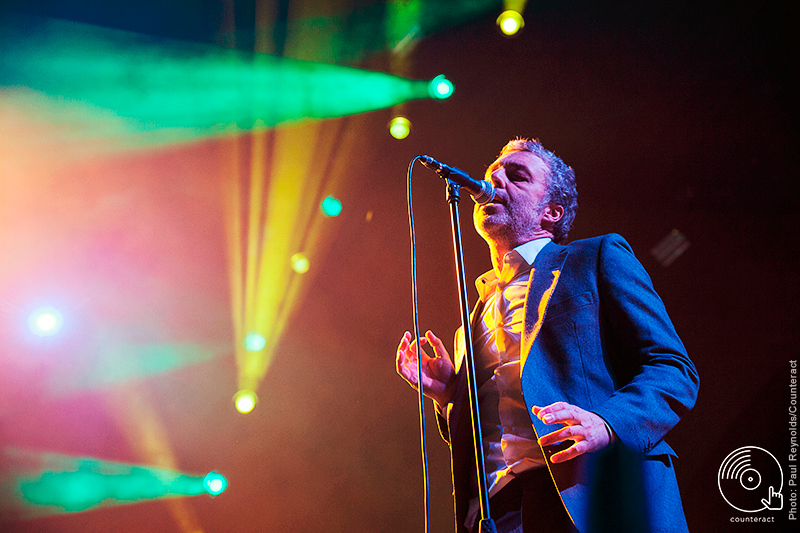 Baxter Dury
Noel Gallagher's High Flying Birds' arena set opened with the newest creations 'Fort Knox' and 'Holy Mountain' from Noel's album Who Built The Moon?, and it was instantly obvious from one glance across the room that Gallagher's dedicated fans always follow. Noel's 2017 album has proved his most experimental, with electric and psychedelic sounds accompanied with infectious beats. 'Holy Mountain' was a mash-up of sounds that were almost enough to equal organised chaos; the room became completely absorbed. And this was the track that, although acting as the night's opener, would have people singing two hours later as they exited the venue.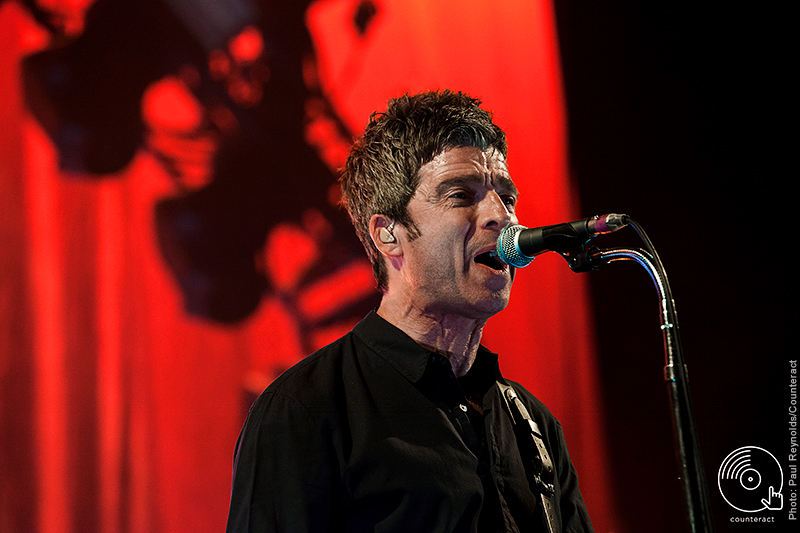 Noel Gallagher's High Flying Birds
Gallagher's psychedelic backdrops immediately had the entirety of the Arena immersed in his sound, making it impossible to look away or guess the next track. Each song took the crowd through a night of genius creations, with not one failing to make the crowd move. Noel's chat with the front row fans didn't appear until six songs deep into the set and remained vague but humorous, with one person throwing a hat on stage to which he replied "Now you don't realise how little I give a fuck about that, but if you like those hats you must be an Oasis fan." The witty line oozed the jack-the-lad charm both Gallagher brothers are famed for whilst, at the same time, riling the crowd up for a trip down memory lane. It was then that the Oasis classics began. If you told anyone to think about Manchester bands, I'm pretty sure Oasis would be one of the first to be mentioned. But this is understandable with the classics that this band has given us over the years.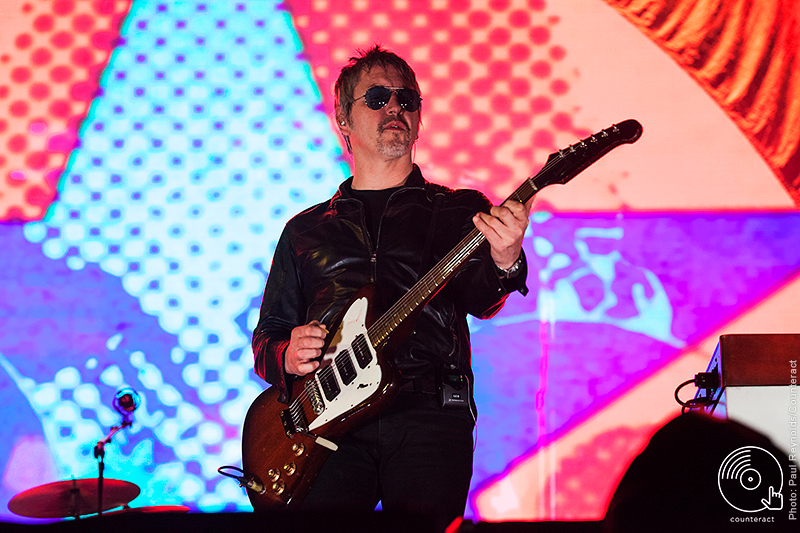 Noel Gallagher's High Flying Birds
Dipping into the iconic back catalogue, 'Little by Little' was a solid first choice along with 'Importance of Being Idle' which followed. The tracks, born from the fingertips of Noel himself, were apt and undoubtedly powerful. A good few ciders down by now, the crowd ascended onto shoulders with arms wide apart to scream the lyrics that represented the musical moments of their childhood. Sandwiched in with a few more High Flying Birds favourites, the Oasis tracks went on. 'Half the World Away' and 'Wonderwall' proved even more of a success than Noel's first two choices for the night.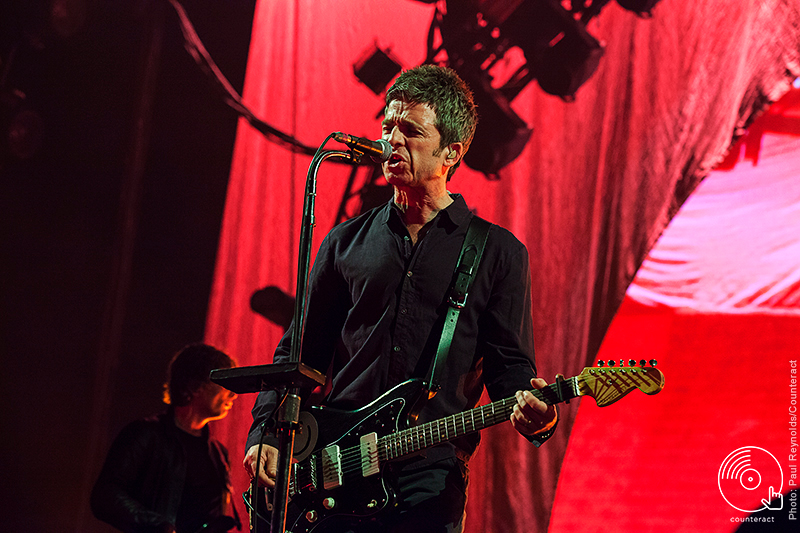 Noel Gallagher's High Flying Birds
Noel's post-encore, acoustic take on 'Don't Look Back In Anger' surprised the arena, further highlighting how his vocals don't get enough credit amidst all the fuss for Oasis classics. Ending the night with a cover of The Beatles classic 'All You Need Is Love', the crowd was left with confirmation to never underestimate Noel Gallagher's High Flying Birds "big band" sound. Every musician on stage earned their place next to Gallagher, even getting an individual thank-you and round of applause from the frontman.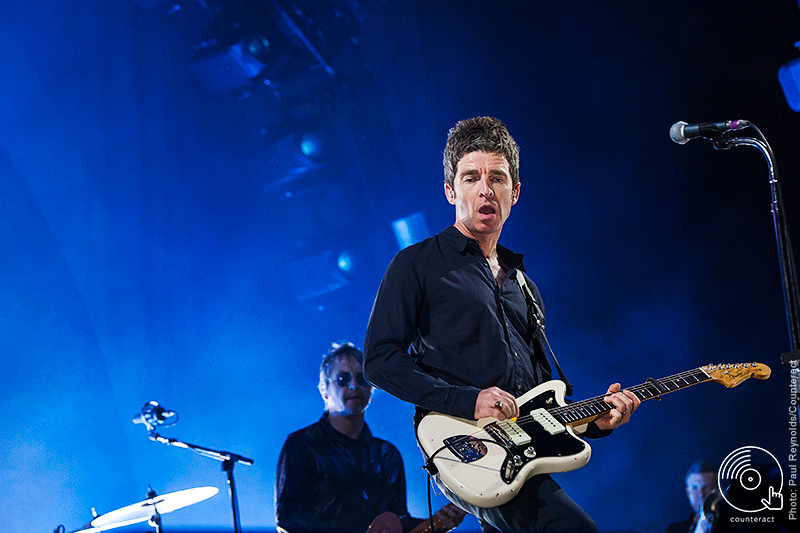 Noel Gallagher's High Flying Birds
The sight as the lights went down was a picture-perfect moment of Noel and his entire band standing side by side for a bow, unveiling the sheer gratitude every one of them has and the togetherness that defines their envy-worthy band ethic. And if there is one last thing every gig-goer left the night safe in the knowledge of, it is that this Gallagher brother will continue to do magnificently even without an Oasis reunion.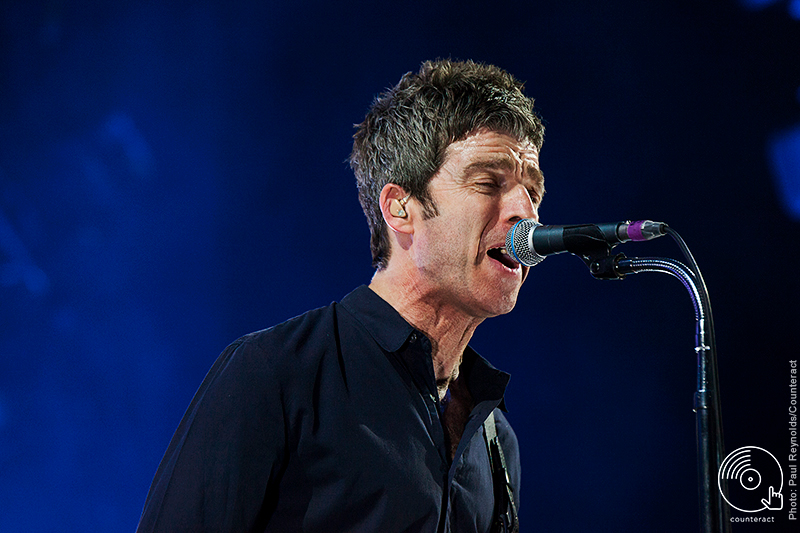 Noel Gallagher's High Flying Birds
Photographs by Paul Reynolds
26 year old Brummie journalist with The Twang, The Streets, The Beatles & Elton John sitting amongst my favourite music