Review: Phobophobes debut new material at intimate Hare & Hounds show
On Thursday 3rd October, London six-piece Phobophobes played the Hare & Hounds with support from Hampshire post-rockers Burning House.
Audience members were greeted by a solid wall of shoegaze fuzz on arrival. Burning House deliver a consistent set of dreamy noise that wouldn't sound out of place on a My Bloody Valentine b-side; their sound is a sumptuous mix of melody and melancholy. True to form, the four-piece maintained eye contact with their own feet throughout the performance.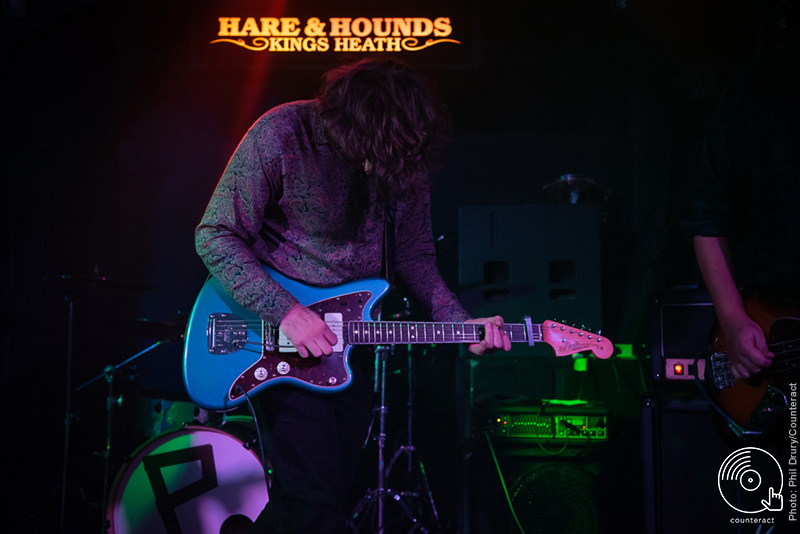 Burning House
It's been a while since Phobophobes performed in Birmingham, but tonight they're on perfect form (despite the subdued crowd). If you've not seen them before, imagine how Pulp might sound if they were written by Irvine Welsh.
An explosive rendition of 'Human Baby' from their 2018 debut LP Miniature World glitters with off-kilter glam influences. Frontman Jamie Taylor swaggers around the front of the stage in a seasonable wool coat. He drawls into the mic throughout the set, pausing at times to swig red wine from a champagne flute. The whole performance feels off-the-cuff, but Phobophobes are in fact a tightly oiled machine. Abrasive guitar and keys underpin woozy three-part vocals.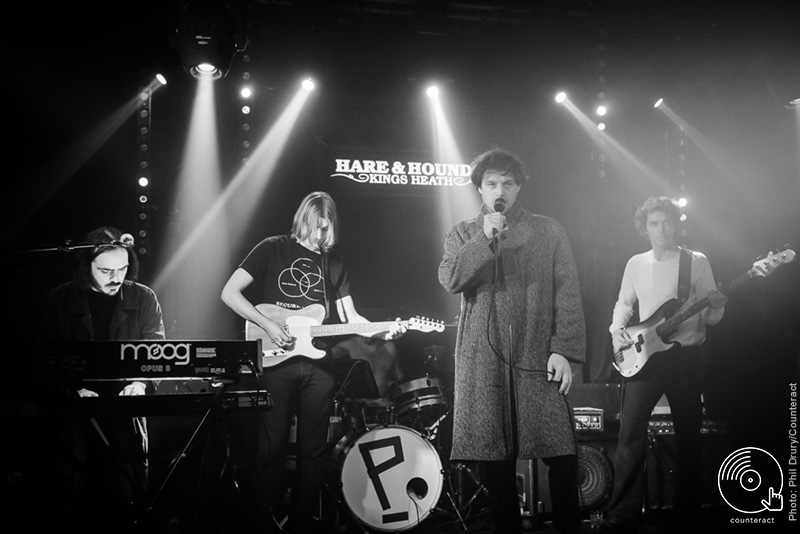 Phobophobes
You couldn't blame the band for basking in the glory of their 2018 release, an instantly danceable slice of swirling alt-rock that got heavy airplay by 6 Music's Lauren Laverne, Steve Lamacq and Iggy Pop. However, tonight's set is mostly made up of fresh material. Their new single "Blind Muscle", out now on Ra-Ra Rok Records, is a highlight of the night, a rattling drumbeat and fizzing organ threaded around one of the Phobes' trademark singalong hooks.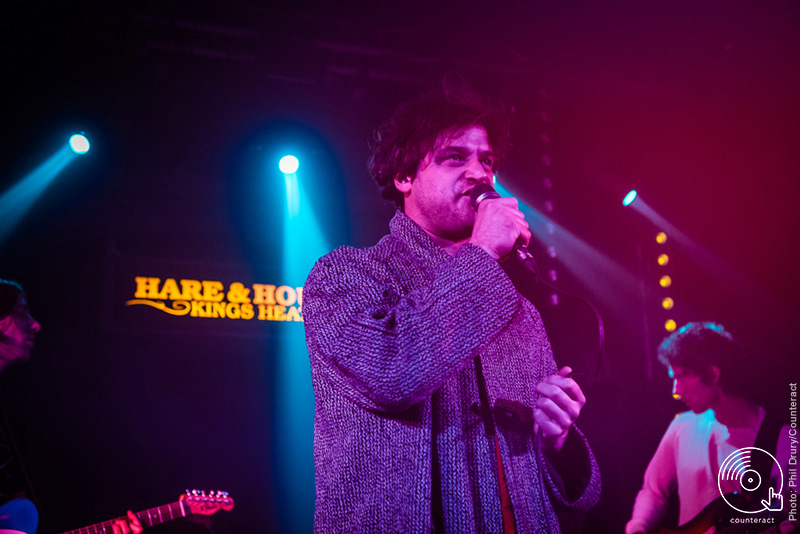 Phobophobes
If tonight was a taste of things to come from Phobophobes, they're certainly one to watch.
Photographs by Phil Drury
Visual artist, multi-instrumentalist, and scrounger. Always wearing headphones, probably listening to Ezra Furman, Sleater-Kinney or Goat.