Review: Confidence Man bring an unstoppable party to Hare & Hounds
Technicolour light up bras and shoulder pads, cascading champagne and three elaborate outfit changes, all in a day's work for the Australian based Confidence Man.
Many would be mistaken to think the off-the-wall dance act are a dynamic duo, taking over any dance floor that has the privilege of them gracing. However, the creators of 'Confident Music For Confident People' are actually a quartet, although two of the members will forever remain a mystery even to the crowd at their sold out Hare & Hounds show on Wednesday, 19th June.
Local DJ Trieste (Kristian Birch Hurst) warmed the crowd up with a taster of house and flavourful indie electronic. Fashionably late to their own party, the two anonymous members of Confidence Man arrive on stage taking up keys and drums. Not normally an impressive feat for an indie dance band, however these two ominous shadows remain completely masked in lamp-shade like head dresses throughout. 'Fascination' introduces Janet Planet and Sugar Bones clothed in a jumpsuit and lingerie, appropriate outfits for the acrobatics called on by their indie pop hits.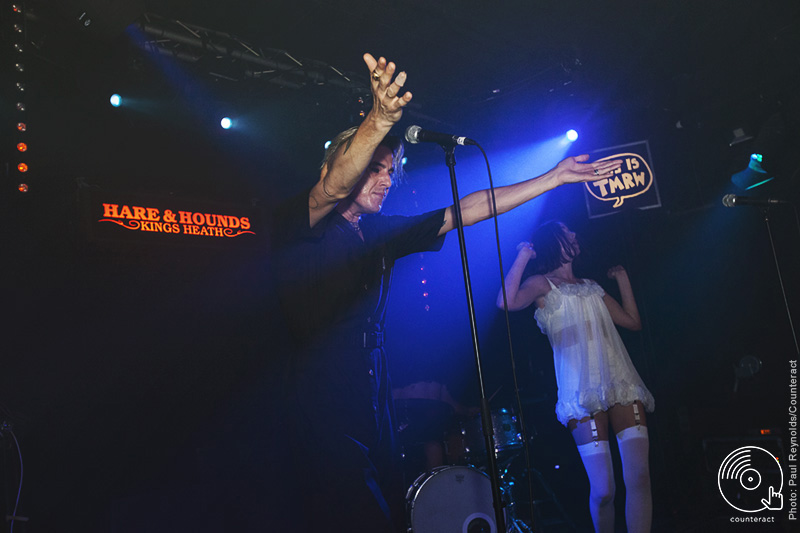 Elongated versions of their kind-of-a-joke-but-deadly-serious hits of 'Out The Window' and 'Bubblegum' are met with synchronised dance moves and voguing, paper masks of themselves and a complete commandment of the party crowd. 'Better Sit Down Boy' is a thudding, seductive and compelling dance track (with groove bass lines and cowbells a plenty), met with even more flamboyant flailing with straight faces before Planet and Bones drop the floor and then disappear off stage.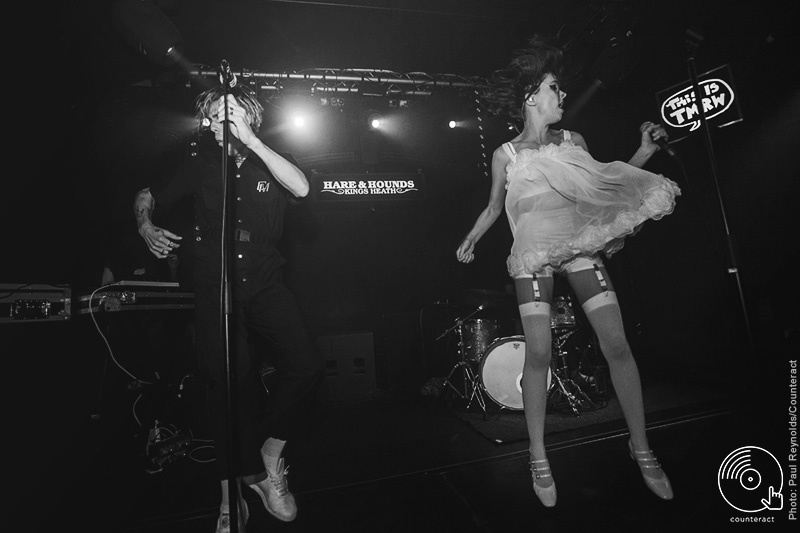 An instrumental of the driving 'Let Me Catch My Breath' introduces them back, dressed in white lab coats a-la Kylie Minogue's 'Can't Get you Out Of My Head'. Their debut album's beginning track 'Try Your Luck' is where the experiment truly begins. The chorus bellows along with smoke, and out of it Planet and Bones illuminate with light up shoulder pads and bras. They stomp and writhe to sci-fi synth led beats before vanishing again to get cladded in black leather.
'C.O.O.L Party' is their next entrance track, as Planet takes that Aussie dry humour and runs with it, narrating a narcissism fuelled party (but one that you so totally want to go to.) Planet and Bones douse the crowd in champagne, received with a roar of applause that abruptly ends when they notice they've robotically frozen in place. The encore, naturally, contains the instrumental 'Sailboat Vacation', a sunny indie party anthem filled with flying keys and propulsive and constantly chasing dance beats. The magnetic fan favourite 'Boyfriend' closes the indie rave, as Planet and Bones command everyone to sit on the floor ready for the drop, wrapping the whole room around their little finger.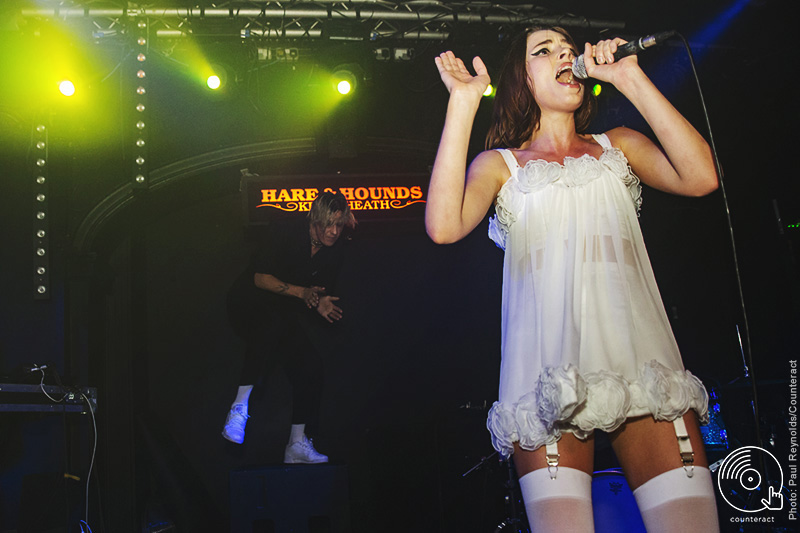 An initial listen of 'Confidence Man' may not make you take them seriously. The lyrics are witty and comedic, but the seriousness of Planet and Bones, their piercing gazes and alluring temperament grabs you by the neck and hurls you into an all night dance party. They're the kids at the cool party you always try to sneak in to, but this time Birmingham had VIP entry into the party of the year.
Photographs by Paul Reynolds
Like this? Try these…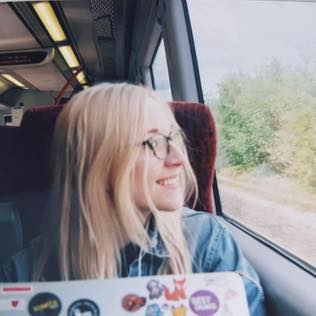 PR, events and social media by day, lover of all things geeky and retro. Can often be found scribbling notes at the back of the gig.