Review: LIFE bring energetic post-punk to The Sunflower Lounge
Hull punks, LIFE played the Sunflower Lounge on 5th April
Summer Loving Torture Party and Phobophobes warmed up the audience 
The headliners delivered an energetic show fresh from their European support tour with Slaves
With a lineup that included Birmingham's own Summer Loving Torture Party along with touring duo Phobophobes and LIFE, the night was set to be a mixture of alternative, psychedelic, and punk rock. As each band took the stage the excitement and enthusiasm swelled culminating in a night of charged beats and ecstatic fans.
The night kicked off with local band SLTP, also known as Summer Loving Torture Party. The alt-rock group may be young in age and in band years, yet their sound is mature and exploratory. Overlaying typical alternative rock patterns with differing instrumentals, the band creates a sound that is playful and interesting. With shifting tempos and nostalgic flair the songs morphed into one another, creating a truly seamless set. Playing tracks 'Testing the Water' and 'Station', as well as a few new tunes that will no doubt make their future release; the band crafted a comfortable yet lively set that warmed up the audience nicely.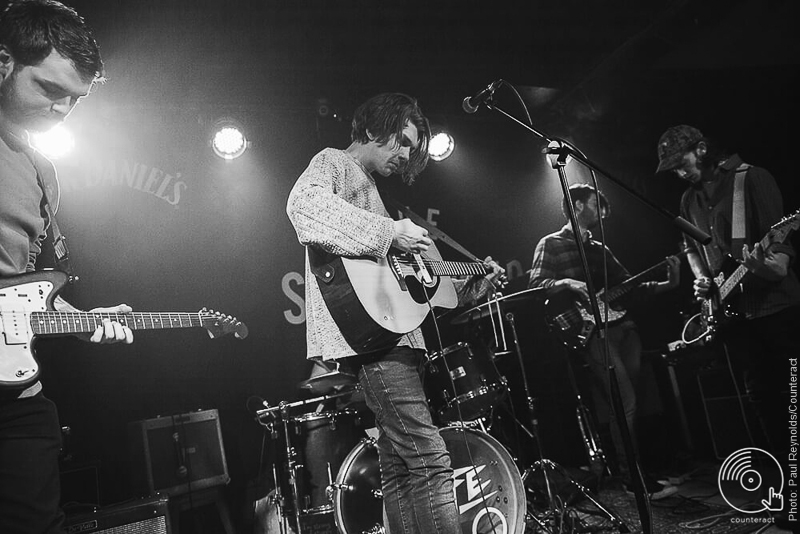 SLTP
Phobophobes were next to grace the stage. The six-piece band lulls listeners into a serene yet animated state with their genre splicing tunes. With blurred song transitions, the set (a mixture of psychedelic surf rock and garage rock), slowed time creating a new atmosphere for the tiny lounge. With songs like 'The Never Never', 'Human Body' and 'No Flavour', the ambient rock had a nice emotional build to it that prompted fans to both listen in somber appreciation to one song and wildly dance to another.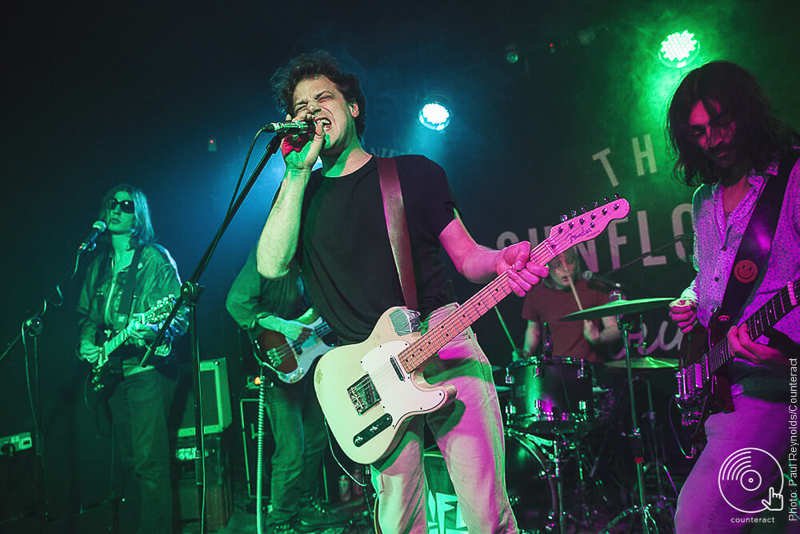 Phobophobes
Headlining band LIFE ended the night. Newly off of a supporting slot with band Slaves, LIFE delivered an alternative rock show that was up-tempo and at times politically tinged. In a cacophony of sound and high energy dancing the band played fan favorites like 'In Your Hands' and 'Rare Boots', as well as many others. Each song brought it own rock flavor, with drum led quick rock to more sedated guitar under-toned punk light. Swirling around the music band front-man Mez continually jumped into the audience, bringing shrieks of approval from the fans present in the front of the audience.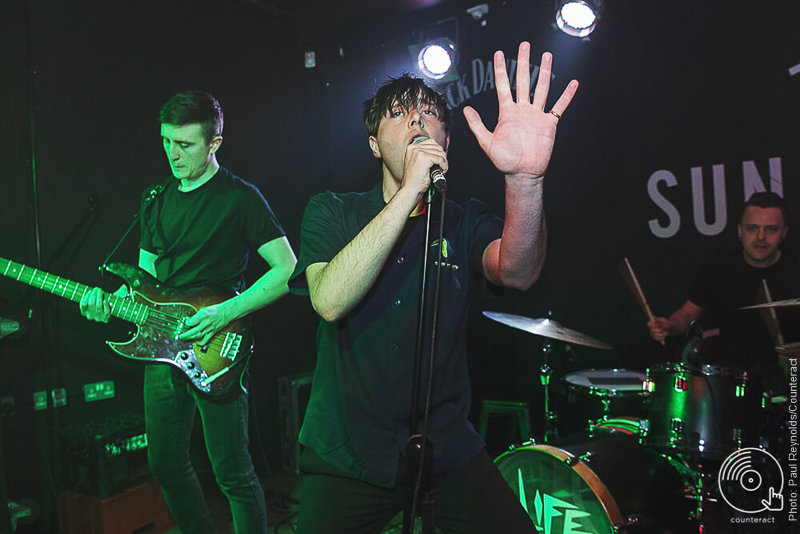 LIFE
While LIFE put on a high energy rock show, their was a tinge of irony in their in between song antics. Newest single 'Popular Music' is a tune filled with lyrical disdain for the music world and pop music genre. A sentiment that stretches beyond its rock roots, with many bands of all genres' displaying some sort of derision for pop music, the song is structured in a purely pop way. With repetition of the chorus and expanded instrumentals the song mirrors what it is supposed to disdain. The anti-industry band, while have legitimate and important political concepts, cannot escape the condition of inheriting musical codes that have created pop hits. That being said, the lyrical content found in this song and in others such as 'Rare Boots' and 'Euromillions' does show the expansion of thought in the commercial and political world.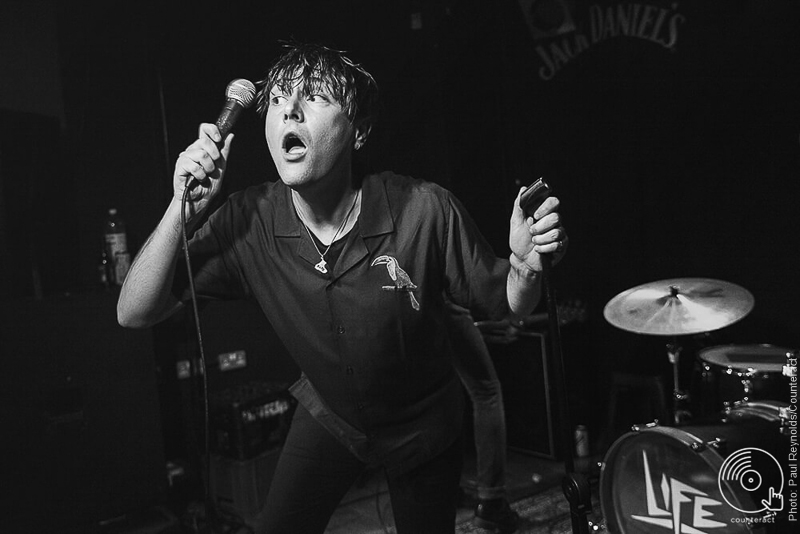 LIFE
Overall, the trilogy of bands put on a rock night to be remembered. The small audience was treated to multiple layers of sound and music that displayed great emotional variances. There is much to look forward to with these three bands, and as touring season continues one can only hope to have them back at the Sunflower Lounge soon.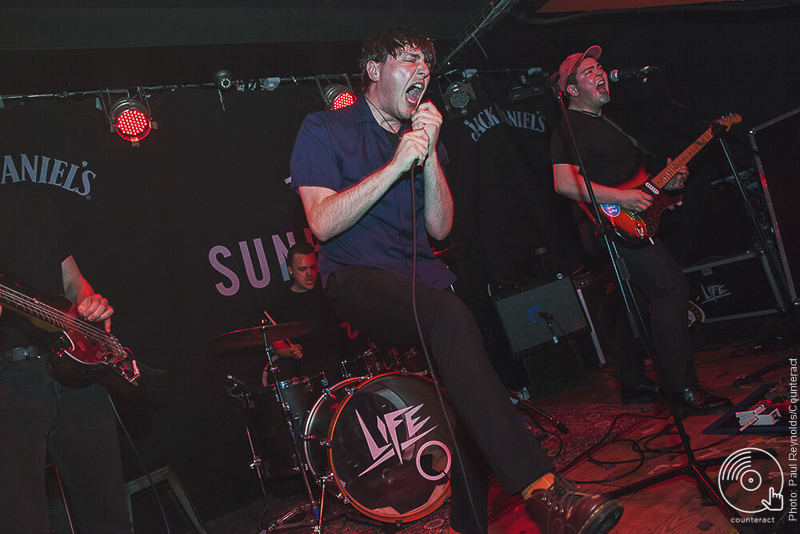 LIFE
Photographs by Paul Reynolds