Review: Julia Holter brings her brand of experimental pop to the Castle & Falcon
On Tuesday 4th June, Los Angeles-based polymath Julia Holter aired much of her acclaimed 2018 release 'Aviary', backed by an enormous and varied band. Support came from Jessie Reid.
Supporting an artist known for making dense, cacophonous chamber-pop, Jessie Reid's solo acoustic antics feel like something of a red herring, though admittedly a pretty soothing one. Armed with a single guitar, Reid is a one-woman band guiding the crowd through a set of tender heartbreak songs identified by gentle percussion and an idiosyncratic playing style. Established on the local circuit by playing for lovers of the downtempo such as Sofar Sounds and the Valefest acoustic stage, the gentle finger-picked acoustics that mark Reid's sound betray very little of storm brewing at the Castle & Falcon on Tuesday evening.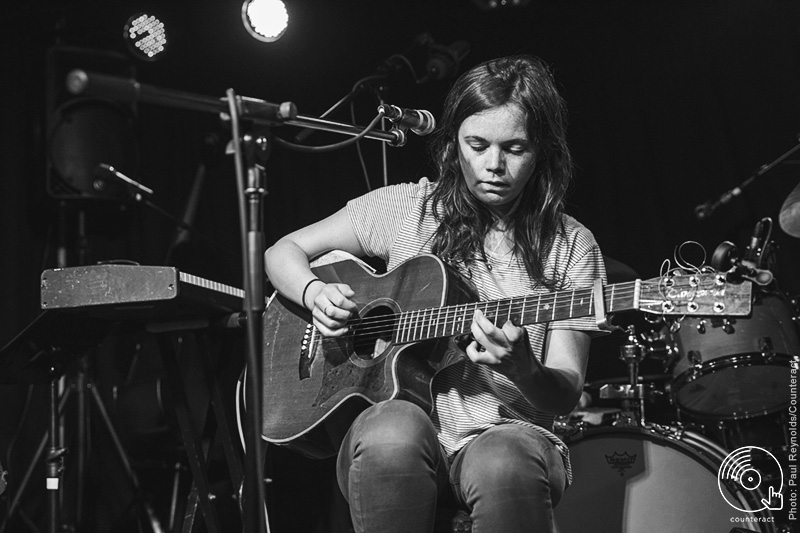 Jessie Reid
After nearly a decade of fine tuning her unmistakable strain of experimental, orchestral pop music, Julia Holter has found herself touring what is undeniably her magnum opus; Aviary, released in October last year, is a sprawling 90 minutes of avant-pop that captures the artist at her most versatile and powerful. And flanked by bagpipes, double-bass, synthesiser, violins and viola, and even a horn section, Holter seeks to recreate the chaotic yet controlled beauty of the record in a live setting.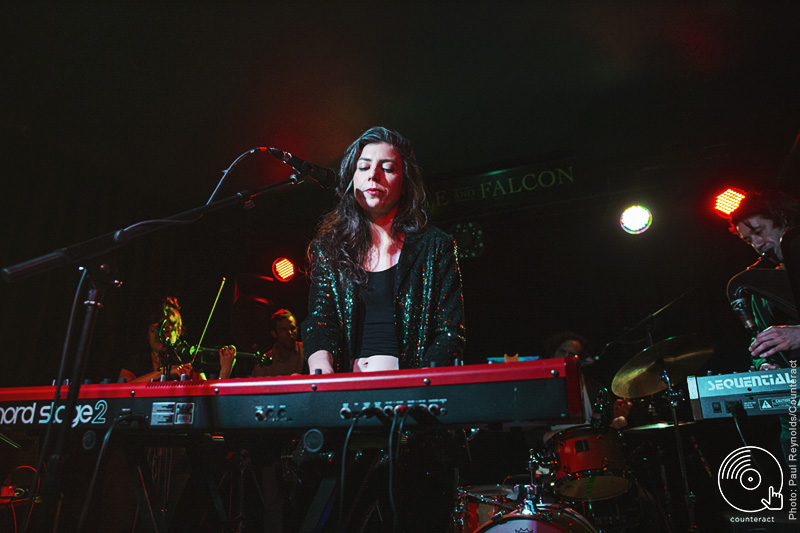 Julia Holter
The result is the sort of musical alchemy that bears all the hallmarks of true auteurism. Opening with a solo performance of album cut 'In Garden's Muteness', Holter delivers an airy and sometimes languid set that commands the rapt attention of the audience, particularly in similar moments of quiet that punctuate the set. Luckily, her commanding presence achieves just that.
While very little of the material on Aviary invites easy listening, a late-set detour into more accessible material from her 2015 release To Have You In My Wilderness elicits excitement from the crowd; 'Sea Calls Me Home' and a short encore of 'Betsy on the Roof' both revert to a verse-chorus-verse structure without Holter's signature cerebral quality.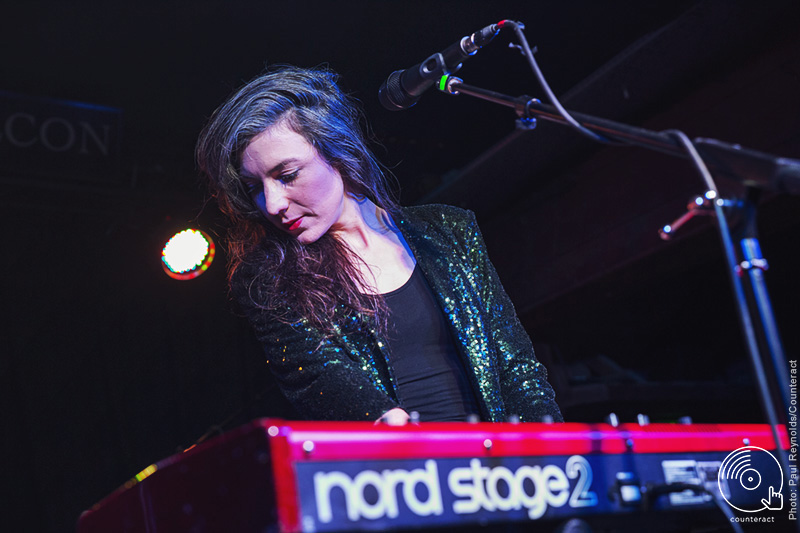 Julia Holter
As just one of two UK headline dates planned around her appearance at London's Field Day festival, Holter reminisces on the last time she was in Birmingham, heaps praise on the venue, the city and even the promoters before launching into 'Silhouette'. The swelling orchestral elements of her music are cut through by intense stabs of synth reminiscent of Vangelis' Blade Runner score.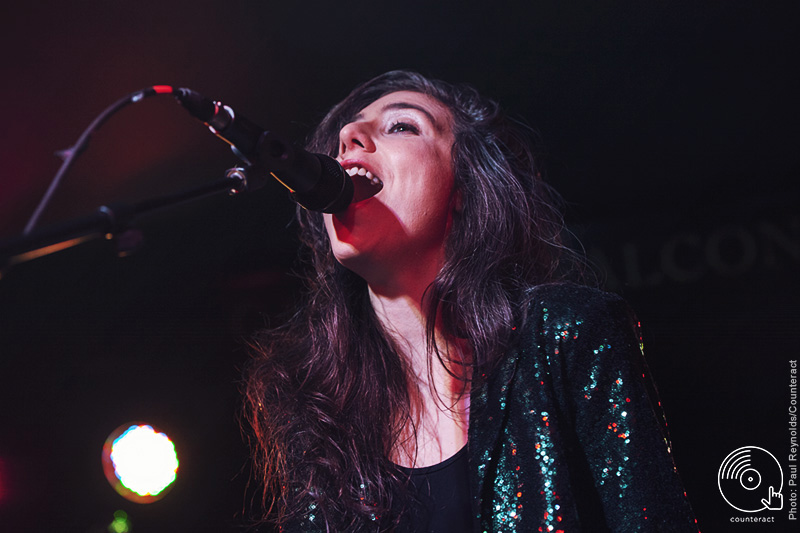 Julia Holter
Holter herself commands the set from behind her keyboard, which she alternates between raining down blows upon as the band behind her crescendos, and delicately drawing out ballads from such as a cover of Barbara Lewis' 'Hello Stranger'. Despite the eclectic nature of Holter's music, and the varied instrumentation that seems more suited to the Symphony Hall than the back room of a Balsall Heath pub, the six-piece band are impressively tight: never do they sound anything less than studio-perfect.
While the emphasis on Aviary denies the audience the chance to hear fan favourites from her back catalogue, it is nonetheless impressive to hear such an undeniable wunderkind at the height of her powers.
Photographs by Paul Reynolds
Like this? Try these…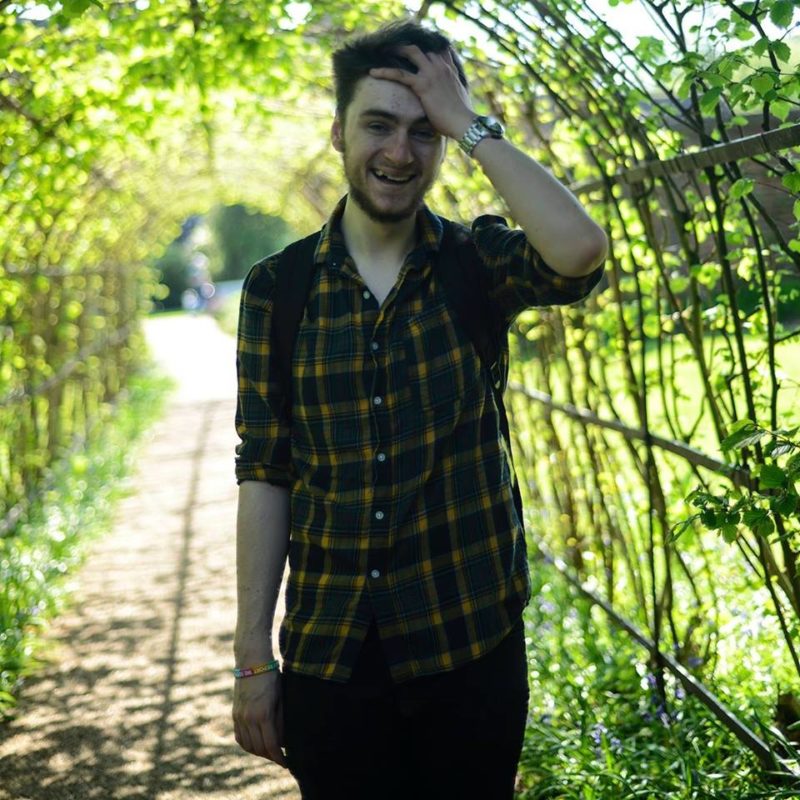 Counteract Assistant Editor. Eternal student, indie darling and lover of all things corduroy.