Introducing Slag Mag: a brand new female fronted arts and music zine
"We're tired of the boy's club. Arts and music has had the same narrative for too long" that's how Slag Mag (Slag standing for Serious Ladies of Art and Gigs) focuses on featuring women, LGBTQ+ and allies of the art and music world in Birmingham and beyond through a self-funded zine and website.
[amazon bestseller="feminism"]
The zine plans to launch on Friday, 8th March, International Women's Day, with a night showcasing some of the best up and coming Birmingham bands. Collaborating with disco DJ duo Bad Girls, the Slag Mag launch party will have Sorry Grace and Sofa King join the roster alongside DJ sets and an arts market.
http://www.instagram.com/p/Bt0pxizDZRJ
Dianne Velvet is Sofa King, an indie/ lo-fi artist who has turned their solo set into a fully-fledged band, with surprises in store for the night. Nostalgic but now, Dianne's approach to lo-fi indie and synth pop is a breath of fresh air in new single 'Sweet & Sticky'.
Sorry Grace are a dreamy five-piece outfit blending the perfect fusion of jazz with a punch of indie. Lead singer Charley Mack's voice is soulful and harmonious, joined by keys, saxophone and drums to create the perfect modern jazz ensemble, prominent in lead single 'Mount Pleasant.'
As for Slag Mag, the upcoming first issue includes feature interviews and opinion pieces about, and by, female Birmingham talent. Kaila Whyte from punk duo Youth Man weighs in on racism and sexism when gigging, whilst garage rockers Cherry Pickles get drunk and confess all about pre-gig rituals and drunk calling Jarvis Cocker. As for the art front, interviews, features and artist spotlights range from local creatives all the way to acclaimed artists from America, specialising in spiritual and psychedelic visuals.
The Slag Mag launch event with Bad Girls takes place at The Castle and Falcon on Friday, 8th March from 8pm. Tickets are £6 and include a copy of issue one and some merchandise to be collected at the event.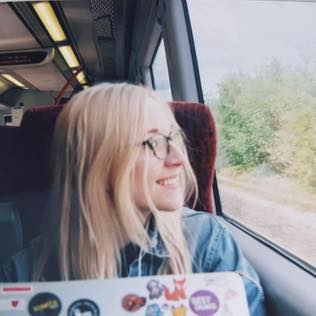 PR, events and social media by day, lover of all things geeky and retro. Can often be found scribbling notes at the back of the gig.