Review: Youth Man's UK tour ends with a triumphant homecoming show
Youth Man played at the Actress & Bishop on February 17th
Support came from Jump the Shark and Cassels
Coming to the end of their UK tour in their city of origin, Youth Man played with a ferocious energy
Jump the Shark begin proceedings promptly. The upstairs room of the Actress & Bishop is already getting warm. Bassist Matt Gregory looks around, reminiscing about the last time they played here.
"There was a guy right there," he says, gesturing to the front of the stage, "reading a book."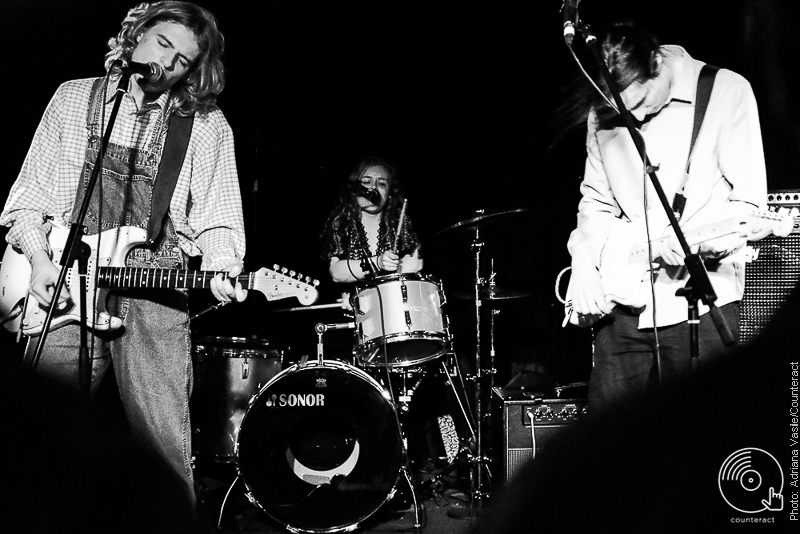 Jump The Shark
Jump The Shark get a much warmer reception tonight. 'Wake Up / Go To Sleep' is a highlight of the set. It's fully of spacey psych movements that give guitarists Theo Williams and Jon Murphy plenty of chance to try and outdo one another with soaring riffs and squealing solos. Tasha Jones underpins this all not just with steady percussion, but with sweet, airy vocals. Williams, clad in flannel and dungarees, confidently showcases a studied nineties grunge sound, and it suits the band well.
Brothers Jim and Loz Beck make up Cassels. The pair deliver a set of taught, heavy alt-rock showcasing tracks from their new release, Epithet. Drummer Loz breaks a total of three drum sticks throughout. Jim complains about the "racket" coming from the dancefloor downstairs, before introducing their next song. "This one's a new one – it's a bit catchy, a bit of a "pop banger" – hope you've got your dancing shoes on."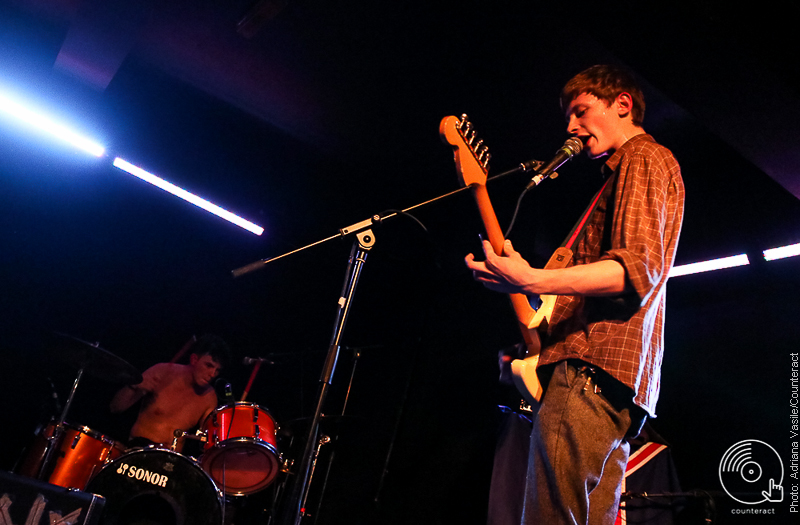 Cassels
Cassels launch into 'Handshakes'. It is their most angular, bone-splinteringly heavy song to date. Jim delivers math punk riffs drenched in Big Muff. They go straight into 'Cool Box' ("This one's for anyone who hates their step parents"). Another new track, this shows Cassels at the most emotionally raw, both in performance and lyrics. The audience are treated to a glimpse of the brothers' new matching crocodile tattoos, obtained this week in Camden with their tour buddies Youth Man.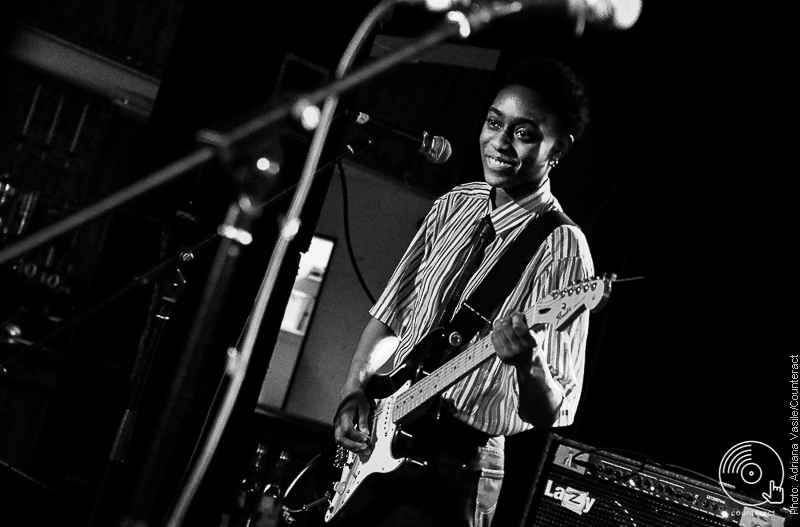 Youth Man
The frantic riff of "Sweet Apples" heralds the start of Youth Man's set. Guitarist Kaila White and drummer Marcus Perks are joined on stage by new live bassist Meesha Fones, who is already showing that she belongs there. White snarls at the audience through the gathering haze. The Actress & Bishop is the hometown finale of an eight date UK tour, and there is a triumphant edge to their performance. Live favourite 'Fat Dead Elvis' is as hooky as ever, while new single, 'I Don't Know' goes down a treat with the crowd. White is relentless, as usual, never standing still.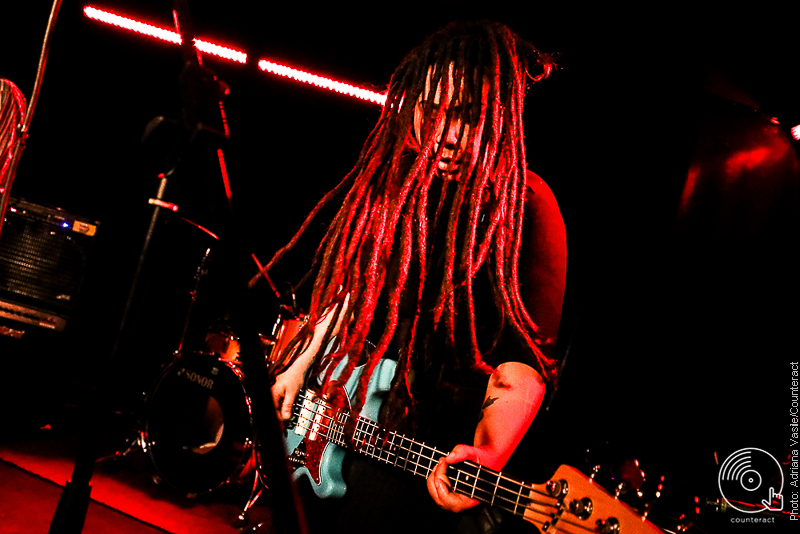 Youth Man
Youth Man pause to reflect on the support from family members – White admits that her "always supportive" brother says it's just not his thing, while Perk's Nan openly hates Youth Man. "She preferred it when I was in college playing in a Motown covers band – she says (of Youth Man) 'You'll never get anywhere playing that music, you can't hear the words!' "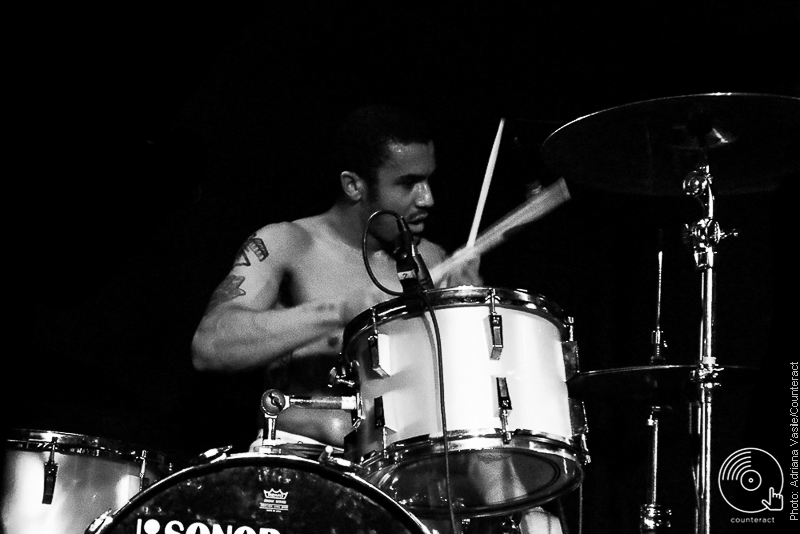 Youth Man
Matriarchal approval aside, Youth Man are doing alright, newly signed to Oxford heroes Alcopop Records. They round off the set with 'Skin', which sees White crumple into a heap on the floor, tapping out a solo with the dissonance of a young Syd Barrett. The riff slowly dissolves, and they retreat to the merch stand. The response Youth Man receive tonight shows they might get somewhere yet.
Photographs by Adriana Vasile
Visual artist, multi-instrumentalist, and scrounger. Always wearing headphones, probably listening to Ezra Furman, Sleater-Kinney or Goat.