Review: Cabbage bring their tour crashing to a halt in Birmingham
Cabbage closed the curtain on their headline tour on February 17th
Support came from Slow Knife and The Rhythm Method

The evening was characterised by political overtones and energetic post-punk

[amazon bestseller="cabbage vinyl"]
Slow Knife kicked off the night at the Castle & Falcon perfectly as they got things started with their sax-infused post-punk. After supporting Cabbage on their tour, things are just getting started for the group with their thanks to the band unveiling their gratitude: "everyone involved was triumphant in letting off a sonic boom in every city we played".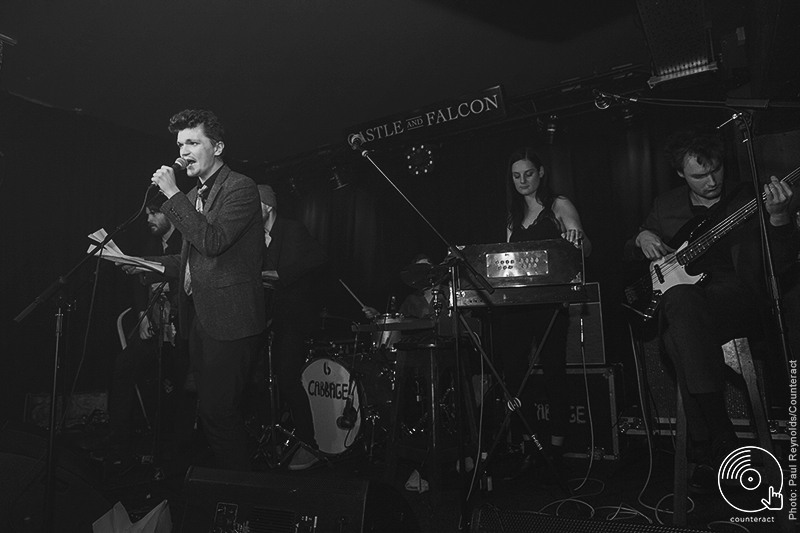 Slow Knife
The Rhythm Method continued to set the mood for the night with their pop-infused political statements which included lyrics like "if you voted Tory, you're a nonce". With famous supporters like Elton John and production credits from Mike Skinner, founder of The Streets, it's easy to see why they have their own headline tour scheduled. Clearly they are destined for bigger things.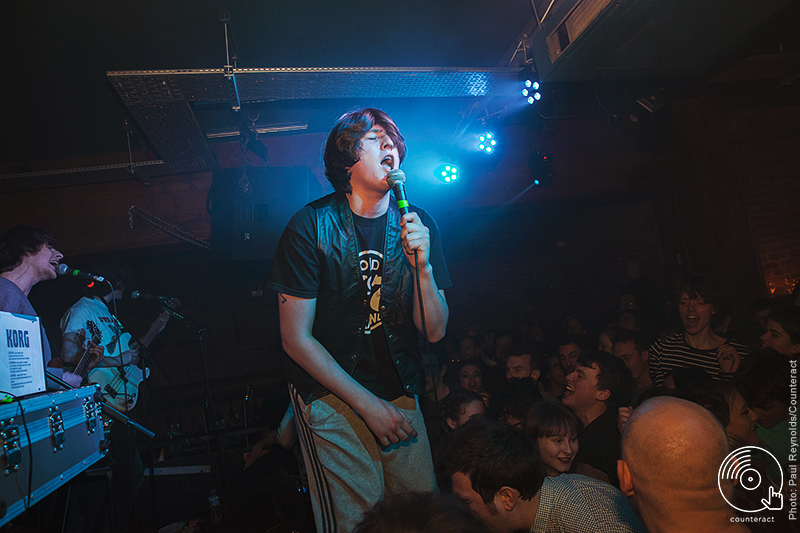 Cabbage
Birmingham marked the final stop of Cabbage's tour, but they didn't let up as they rocked and jittered around the stage. Refreshingly, the boys absolutely do not fit into the category of bands happy to sit on the political fence for fear of voicing controversial opinion. Instead, they exist in a fenceless utopia where they don't hesitate to use their musical output to not only communicate their political agenda, but brashly beat fans with it until they are resigned to listen.
They showcased tracks from their debut album Young Dumb whilst serving up new slices of scuzzy magic from new album Nihilistic Glamour Shots, scheduled to be released March 30th this year. The older servings, such as post-punk chaos including 'Uber Capitalist Death Trade' had the room barging and bumbling with energy which translated from lead singer Lee Broadbent's energy onstage.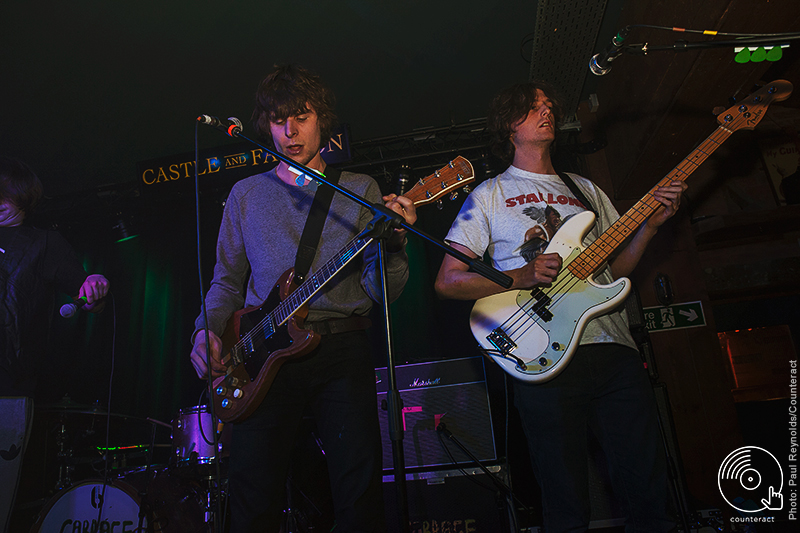 Cabbage
As well as delving into their older collections, Cabbage's new musical offerings were well received by the room which heavily featured Lee's keyboard creating and cutting sounds. Although the obscene lyrics proved provocative and disturbing, Cabbage successfully reflected the current climate that is so often covered up by a Murdochian-infested socio-political landscape.
This was also present in songs like 'It's Grim Up North Korea' as Lee's snarls and screeches translated their politically infused and provocative commentary. This is where Cabbage are at their best. The now-packed Castle and Falcon stood enraptured by the performance with a core group at the foot of the stage moshing and clattering into each other during every song.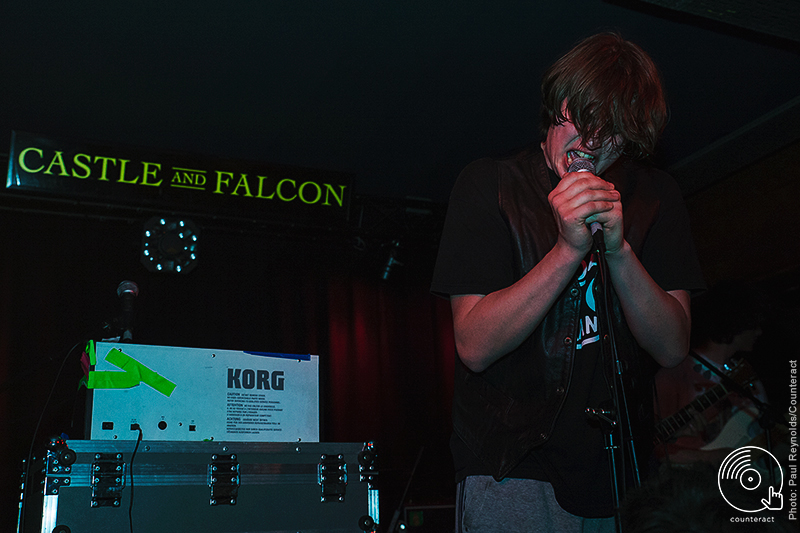 Cabbage
The band finished their set with their cover (included in their debut album) 'These Boots Are Made For Walking' and inspired the small stage invasion that created the perfect fitting end to Cabbage's headline tour.
Photographs by Paul Reynolds
26 year old Brummie journalist with The Twang, The Streets, The Beatles & Elton John sitting amongst my favourite music