Review: The Orielles have their Silver Dollar Moment in Birmingham
The Orielles played Birmingham on Sunday 18th February in support of their recently released debut, Silver Dollar Moment
Caustic jangling guitar tones and lofi percussion led funk, met dreamy alt-pop vocals to get the Hare & Hounds moving
Support was provided by local acts Nonsuch and Flamingo Flame
[amazon_link asins='B077Q1PRDK' template='ProductCarousel' store='counteract03b-21′ marketplace='UK' link_id='ecb7e4a4-16e0-11e8-b5d9-3fd35aca8a3e']
Opening the evening's bill, Flamingo Flame played as a two piece accompanied by a drum machine and an orchestra of lush preprogrammed synth lines.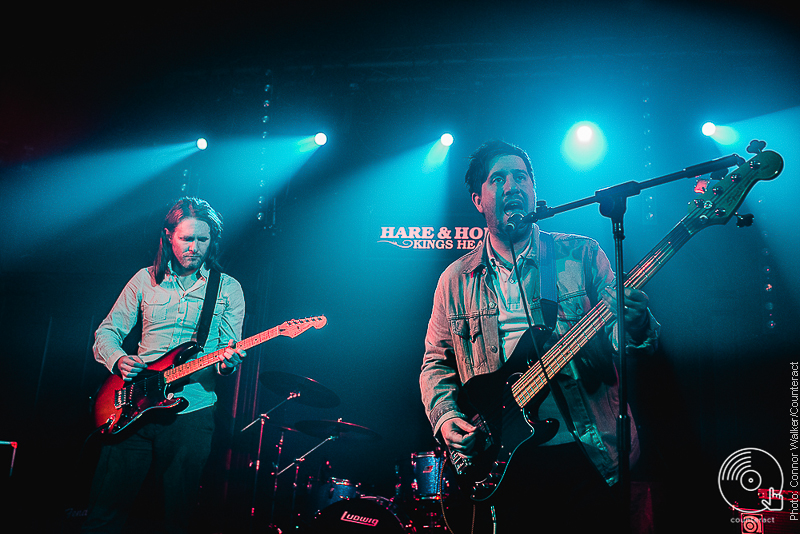 Flamingo Flame
They open with an extended groove driven instrumental, which seems to homage 1980s movie montage music before delivering a set a of smooth spacey pop tracks which recall latter day tracks by Yeasayer.
Second local support, Nonsuch, are an entirely different kettle of fish. Stadium rock, meets stoner metal, as they power through a hard rocking set, all arpeggiated minor chords and Tony Iommi guitar solos. They use their allotted 40 minutes forge a bold set of broad guitar driven alterna-anthems which wink knowingly at the late era guitar gods of the early nineties.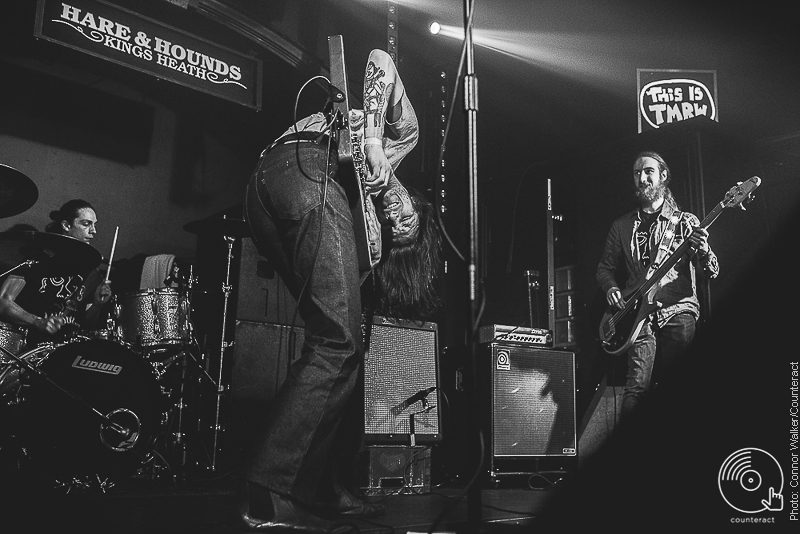 Nonsuch
Emerging amongst the latest signings to Heavenly records in 2017, The Orielles, have quickly cultivated a reputation as darlings of the broadsheet newspapers' culture section. It is easy to see why. Slyly crafted pop sensibilities sparkle under the rough and ready stage banter, and lofi indie production.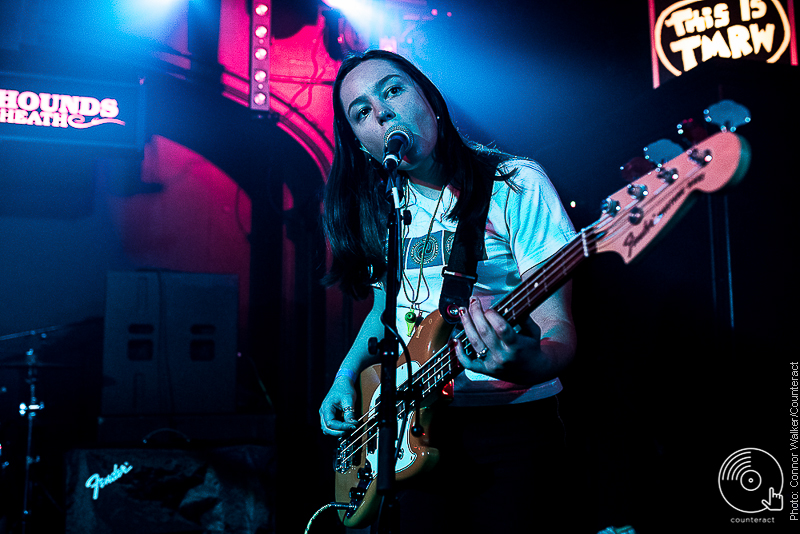 The Orielles
'48%' in particular, a highlight off the later half of their set, opens with a joyous lurching pop chord progression before imploding in a hail of manipulated guitar tone.
The genius of The Orielles' set, is that they play this dynamic brilliantly, oscillating wildly from saccharine vocal melodies and rolling bass lines, to Brillo pad guitar tones and off kilter indie funk, before taking the crowd full circle and doing the whole thing all over again.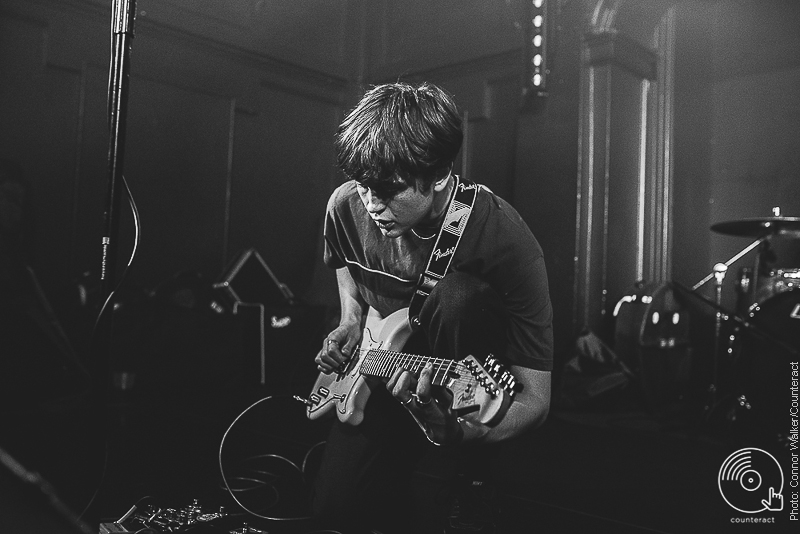 The Orielles
They close with a staggering interpretation of their debut single 'Sugar Tastes Like Salt'; the colossal teetering structure of which betrays the staggering ambition of a band reaching for more, before the drums kick in and it tumbles in on itself.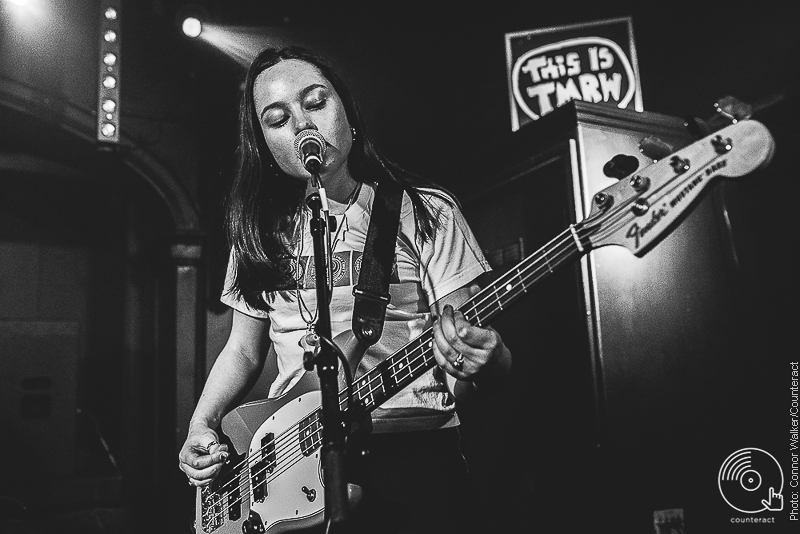 The Orielles
Their debut album, Silver Dollar Moment, the title of which references a similarly spectacular live show, that they performed whilst on tour in Canada, was released last Friday and is very much worth your time.
Photographs by Connor Walker
An avid follower of the Birmingham music scene who enjoys strong black coffee, and staring at pictures of cats on the internet.