Review: Boy Azooga perform studio perfect set at The Castle & Falcon
With the release of debut album '1, 2, Kung Fu', Cardiff's Boy Azooga proved their versatility within the wide genre of alt-rock.
[amazon bestseller="boy azooga kung fu"]
Shifting through racing tracks of distorted indie, glowing and glitching dream pop and everything in between. Their headline show at Moseley's The Castle and Falcon awarded these indie anthems with a packed out set of an audience from all backgrounds.
One of the new and leading psych bands of Birmingham, Brain Food flew through a performance of cosmic proportions. Lead single 'Mindwinder' from their debut EP exemplified Brain Food's unstoppable psychedelic power. Cosmic riffs met brain melting bass lines, with drums creating a steady flow as the psych waves rolled through the room. A kaleidoscope of colours filled the room and reverberated right through to the core, lashings of intrinsic riffs sizzled through the set up until 2016's 'Two Crows' draws their opening performance to a close.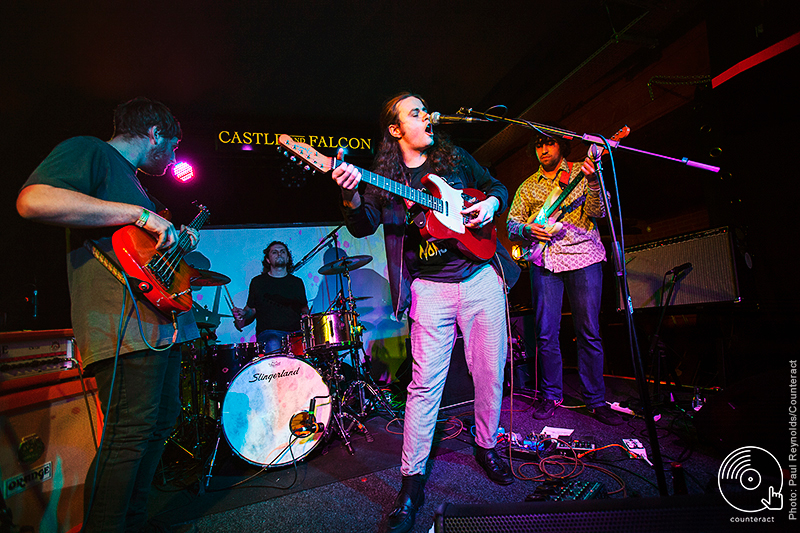 Brain Food
Second support Man of Moon suited the static TV, cloud like tracks that fluctuate through Boy Azooga's work. With heavy, cantering, almost New Order like beats met with a floating voice and reverbed guitars, taking lo-fi indie rock to the next level. The Edinburgh based duo drenched themselves with black and white visuals, a noir mood to add to the haziness. Drones of guitar fill a pin-drop silent room, focusing all concentration on the space between each hard-hitting note.
Their set transpires into psych incomparable to the former act, brain melting not in sheer force, but in pure concentration of bullet like melodies.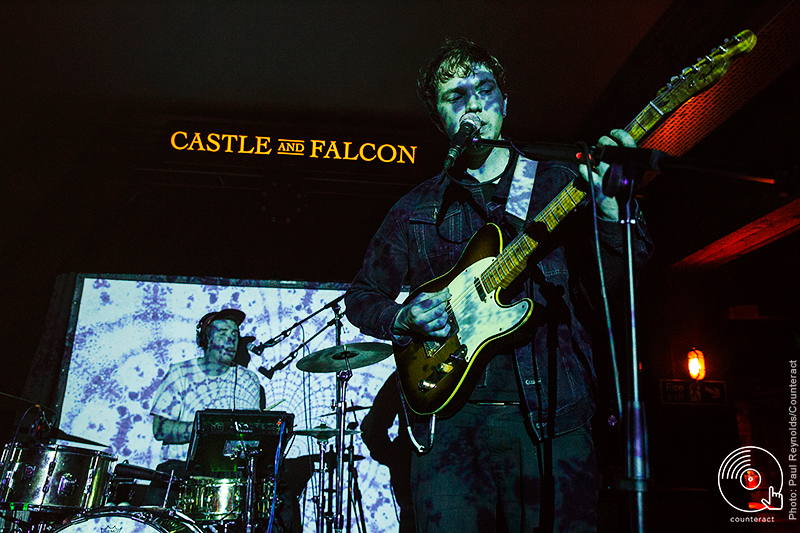 Man of Moon
After a successful and impressive cycle of summer festivals, tied up with the ribbon that was a debut Jools Holland show (a feat that over time has proved the worth of the newest alt bands), Boy Azooga were met with a crowd both of young new music chasers and seasoned BBC 6 music listeners.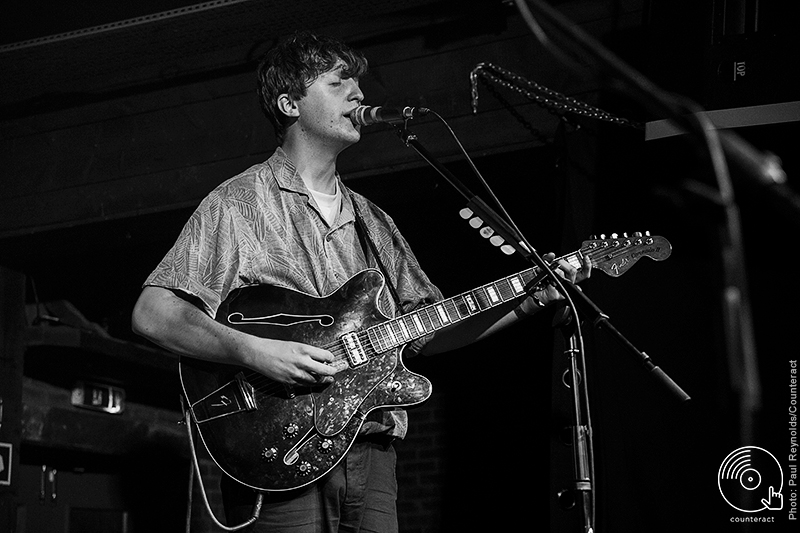 Boy Azooga
Opening with 'Taxi To Your Head' – frontman Davey Newington stood to the right, almost tucked away. Album opener 'Breakfast Epiphany' helped ease the transition from energetic indie hooks to almost silent introductions to the dreamy pop-seascape of 'Waitin'. Boy Azooga's set floated between these two forms, bringing the crowd up and down with it, before ending on the cataclysmic 'Loner Boogie' imploded into a ground breaking finale.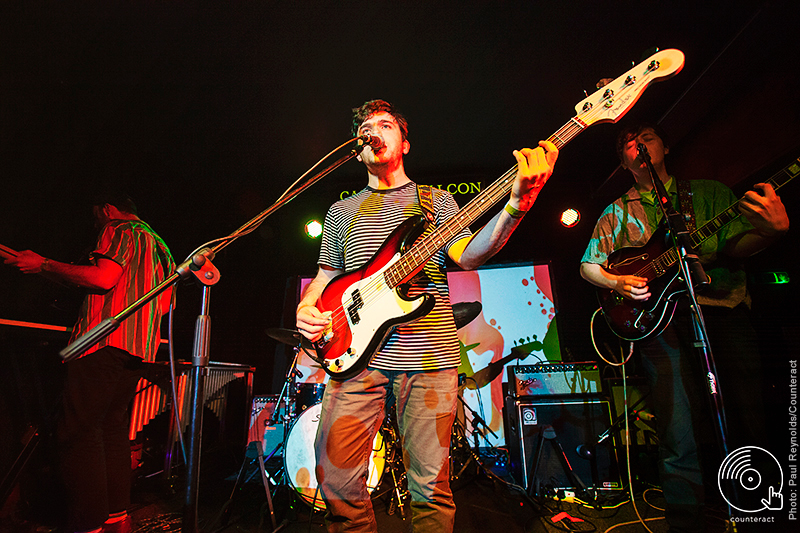 Davey Newington of Boy Azooga has a rich heritage in music, growing up surrounded by jazz and performing since an early age. It only makes sense that their debut album, much like their set, is crafted note perfect and naturally free flowing, entertaining the masses and tying all the loose ends of alt rock together.
Photographs by Paul Reynolds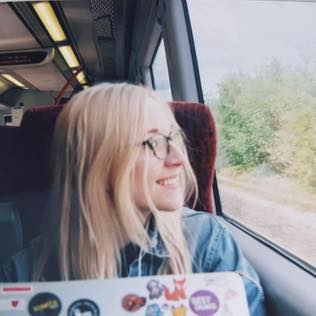 PR, events and social media by day, lover of all things geeky and retro. Can often be found scribbling notes at the back of the gig.