Interview: The Ting Tings on their ten-year career and new album release
With the Salford duo's fourth album due out on October 26th, Counteract caught up with The Ting Tings to chat about switching creative gears, their ten-year career and upcoming record, The Black Light.
[amazon bestseller="ting tings cd"]
---
It's 2018. The Ting Tings have been bending genres, ripping up rule books and diligently crafting away for a decade now. 'That's Not My Name' and 'Shut Up And Let Me Go' from We Starting Nothing filled dance floors in 2008, whilst Sounds Of Nowheresville and Super Critical, not as well-received, delivered pop infused with rock, reggae, disco and heartbreak. It's a new era for the band, as the run up their fourth album, The Black Light, begins, kickstarted by lead single 'Blacklight'; a completely different sound to what most would expect.
Counteract talked to Jules and Katie in depth to find out about the new album.
"It's a 'bare and harsh' album to play in the car, at night, whilst it's raining" explained Katie. The pair detail how they ditched their big studio setup to make the album, opting to record most of it on an iPhone with a small guitar. Writing the majority of it in Spain, they felt their demos were "too nostalgic" – taking form as indie tracks influenced by their heroes, The Smiths and The Cure. That was not the sound they were going for. It was when they gathered inspiration in Downtown LA that the transformative work began. Integrity is central to the record's creation: "We feel [The Black Light] is honest and compelling," a feat achieved by "pulling everything out of it that didn't matter" over a four year period – which justifies the extended bridge between albums. They set up a loft space, kitted out with a small Ableton set up and worked with their friend Jon Foster. His software knowledge combined with their love of working with him meant "he naturally became co-producer."
The Black Light is a labour of love with an abundance of cabin fever. It almost echoed the sentiments of the creation of their second album, when the duo infamously scrapped most of it during its production to start again. This time, re-recording the whole thing meant they made an album that's "independently [them], having managed to get over the finish line without it being diluted." It took time, but the Ting Tings waded through the "experimental shit" that they made, finding the stuff that "gets good".
At eight tracks long, the record is tight, concise and complete with Mancunian guitar rhythms, lyrical analogies, hard beats, synths and bass. "Living our lives is part of the process, we are always writing and creating," says Katie. It feels as though they may have sat up at night, recording their deepest darkest worries, which is articulately reflected in the record's messages:
'Estranged'
"This one's about the confusion of being estranged from someone without the big argument. Those types of things are usually important for clarity and closure. When somebody doesn't give you that, it is very confusing."
'Basement'
"It's our creative world/space where for the past 10 years we have spent a huge amount of our lives."
'A & E'
"It's about being in a destructive relationship and the mixed feelings of being loved and damaged by the same person. The inner turmoils that it creates."
'Blacklight'
"It's about a UV black light showing up all the flaws in yourself or someone else."
'Earthquake'
"The addictive quality about relations that are built on drama."
'Fine & Dandy'
"It's about our dead loved ones."
'Word For This'
"Sometimes winning isn't everything. In this consumer driven world of perfection it feels quite good to fuck your life up sometimes. Maybe it's boredom."
'Good Grief'
"I'm a northerner. I like moaning. It'a sign of affection."
Currently rehearsing their future live shows and producing a video for the lead single, The Ting Tings "want minimal instruments on-stage." With the key focus on their lyrics and delivery, they aim to only have "everything [they] need, but the bare minimum. We want to play hard. We will plan a tour as soon as we are ready," they state.
Will Birmingham get to see The Ting Tings in our city after a seven year gap? "Yes" is the frank answer. Shy in person, Katie loves to shout their songs when performing, whilst Jules hides behind his glasses. A decade of performing, along with making "strange decisions, good and bad", has made them very comfortable in our own skin. "This is how we work."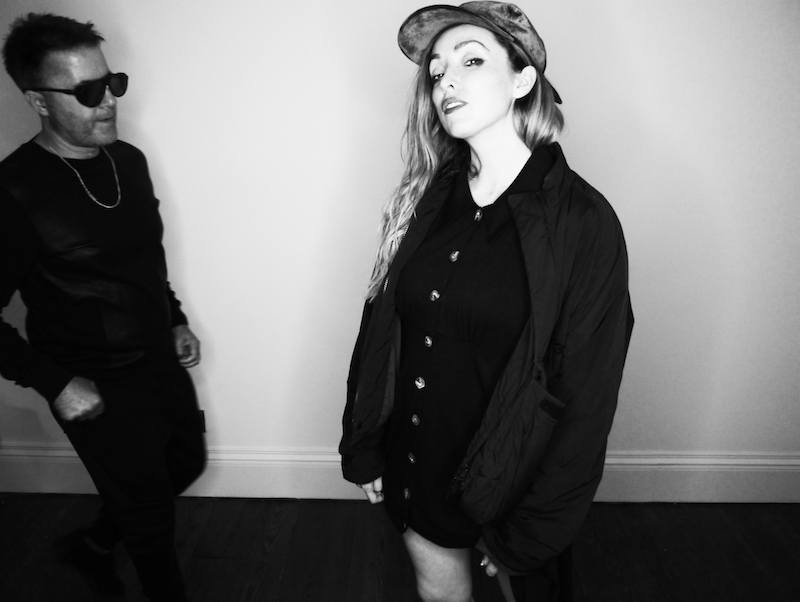 Looking back on their ten-year career – with Jules admitting 'Be The One' came on just before this interview, and lovingly remarked at how simplistic it was – they are happier now than ever. Self-confessed control freaks, they lament the state of the older music industry. "It often takes something good and turns it into nonsense, with very few getting to keep their originality." This is where streaming proves fruitful. Though they are avid supporters of classic vinyl, the duo believe that newer musical consumption platforms allow musicians to "upload their music without advice," blending in fittingly with their love of DIY, liberated creativity.
The palpable starkness of the record's atmosphere is abrupt and blatant, not just in the songs, but in all aspects. Minimalism is exactly what they aimed to achieve, and the bare bones of everything is to be exposed; 'a blacklight exposes everything'. It appears as though they want listeners to connect with their efforts, eschewing pomp and grandeur in place of something more gritty, sincere and real. Their fans, they hope, will be inspired by their new music – or at least by their "approach and creative freedom" – as a veiled reminder of how they flipped the musicians' rule book on its head. "We are a strange band, we feel like we always sit awkwardly in the music business, too alternative for pop; too pop for alternative."
Long-time fans will be surprised, and new ones will be captivated.
The Black Light is out October 26th, via The Ting Tings' label, Finca Records.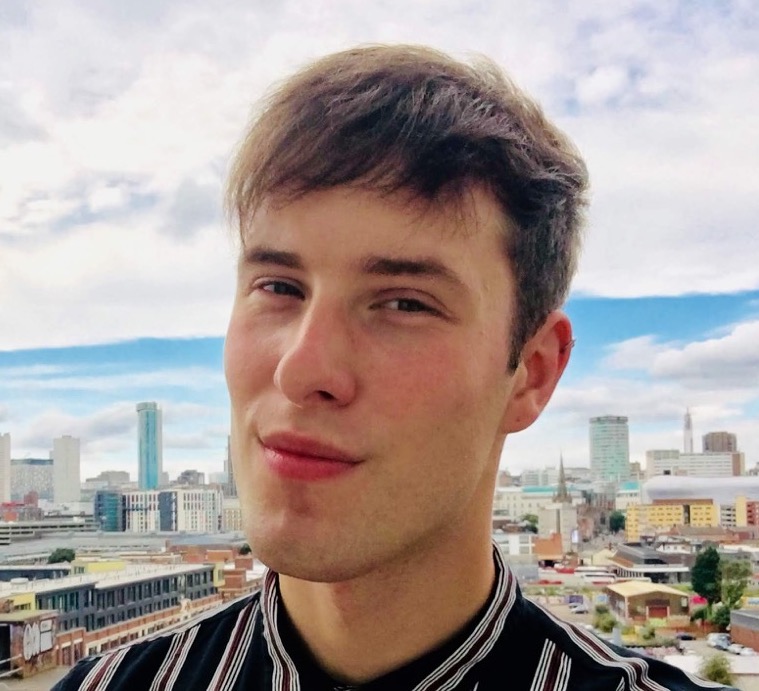 Gig and album reviewer + culture writer, celebrating the best of music and events happening throughout our city.