Review: King Khan's Louder Than Death brings chaos to Birmingham
On 12th September, King Khan's punk supergroup Louder Than Death played a red-blooded set at the Hare & Hounds for Killer Wave, with support from Bad Girlfriend and Kim's Cold Food Company.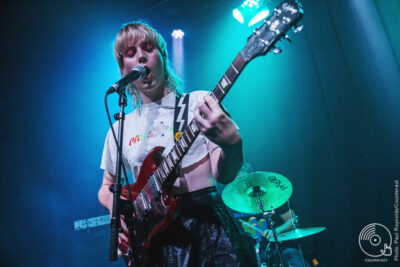 Kim's Cold Food Company
Kicking off the evening are Kim's Cold Food Company. Frontwoman Dianne Velvet and Drummer Chris Rooney are familiar faces from art pop outfit Sofa King, but tonight they've taken on their final form as a noise rock duo, where rapid fire drums underpin fuzzed out riffs and dreamy vocals.
The venue fills up during their set, and though Velvet's lyrics aren't always audible amid the chaos, her intent is clear as she stands defiantly on stage in a crop top and pleather mini, SG in hand; Kim's Cold Food Co. mean business. As their short set comes to a close, the songs dissolve into feedback as Velvet turns to scrape the neck of her guitar down one of Rooney's cymbals.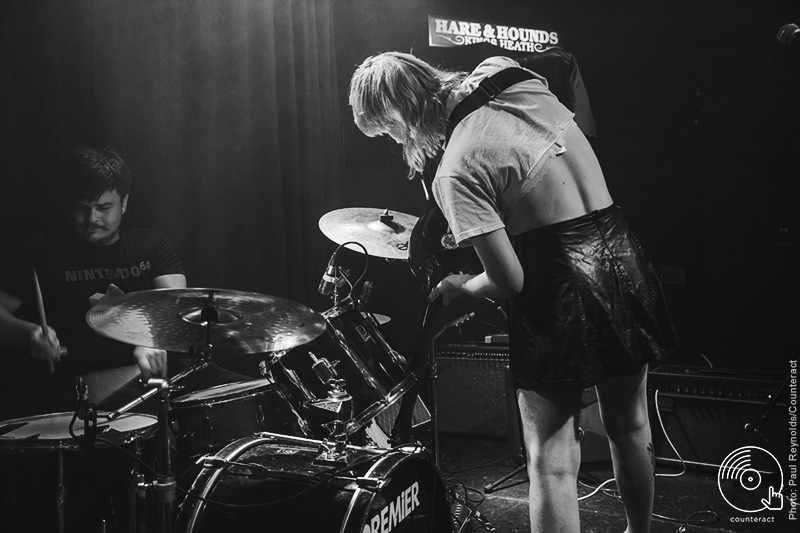 Kim's Cold Food Company
A mainstay of Birmingham's live scene, Bad Girlfriend are warmly welcomed when they take the stage – King Khan is lurking at the back of the room to catch their set, too. Their signature punk-rock is punctuated with forays into a proggier sound, with guitarist Connor Hemming showing off some more melodic vocals than his usual sprechgesang approach.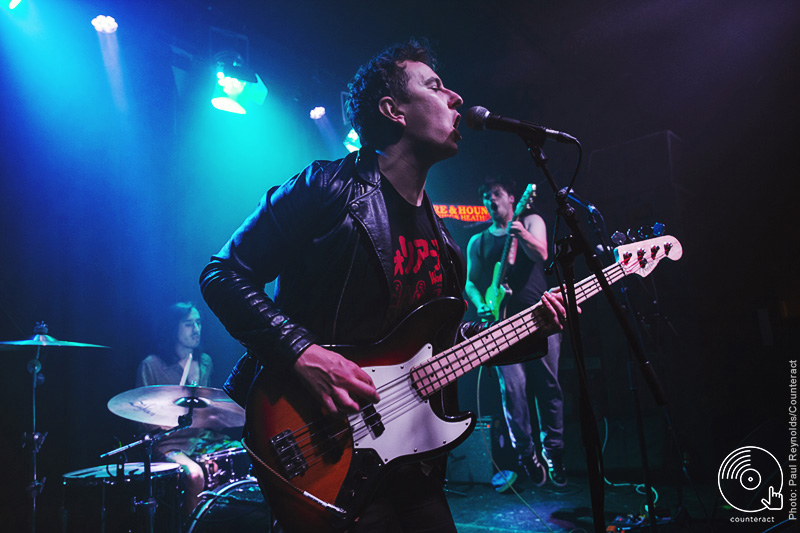 Bad Girlfriend
Between Hemming's frequent trips into the crowd, the highlight of the set is an amped up version of their 2017 single My Time, where bassist Richie James shines on lead vocal. It wouldn't be Bad Girlfriend without some deeply questionable stage banter from Hemming, which is greeted as usual with a mixture of confusion, nervous laughter, and spirited heckles.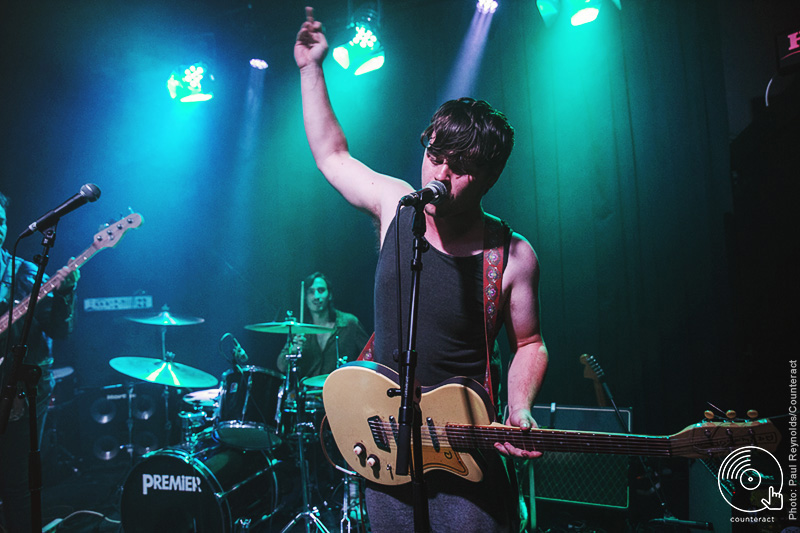 Bad Girlfriend
Khan makes his way through the crowd holding a battered bouquet of pink roses, selling them to the crowd. When he makes it to the front, Louder Than Death launch into their set with explosive energy. It's a little stilted to begin with – the guitar amp cuts out three songs in and Khan returns to the crowd with his flowers, seemingly a little perturbed by how reserved the crowd are.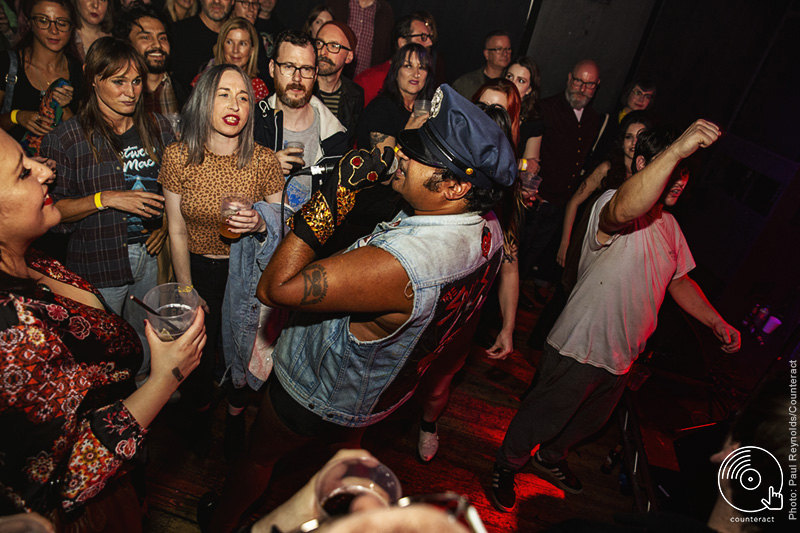 King Khan's Louder Than Death
They're quick to pick up the pace again once the technical issues are resolved, though. Khan introduces Snot Queen with a rallying cry "for all the gentrifiers, all the gender-defiers…" and goes on to blast through most of the tracks on the bands 2019 In The Red release "Stop Und Fick Dich" (which he helpfully explains is German for "stop and fuck you") at a relentless pace. King Khan takes pleasure in ribbing the audience, dedicating the song Narcissist to "the person at the front who keeps taking selfies" and, at the behest of bassist and Shrines veteran Fredovitch, referring the the city of "Burning Ham".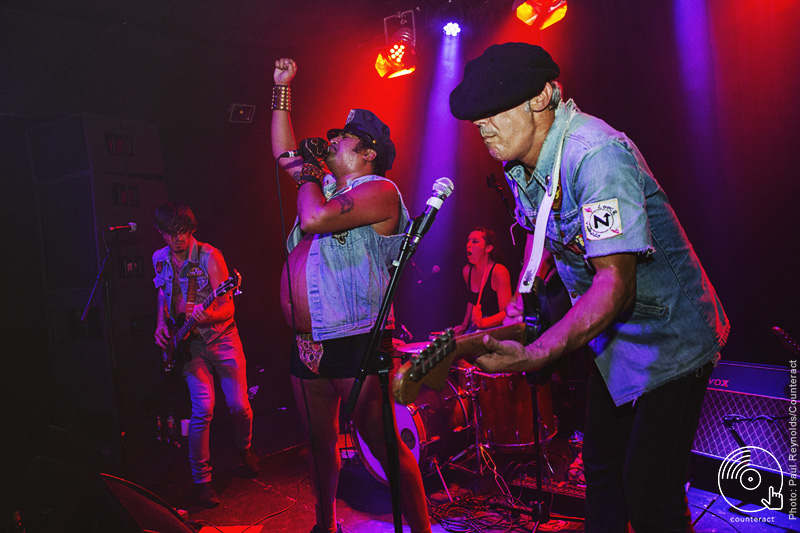 King Khan's Louder Than Death
A heartfelt ode to black panther Huey P. Newton brings the evening to a close. By the end of the set a haze of sweat hangs over the room, and Khan stays chatting by the merch table well into the night.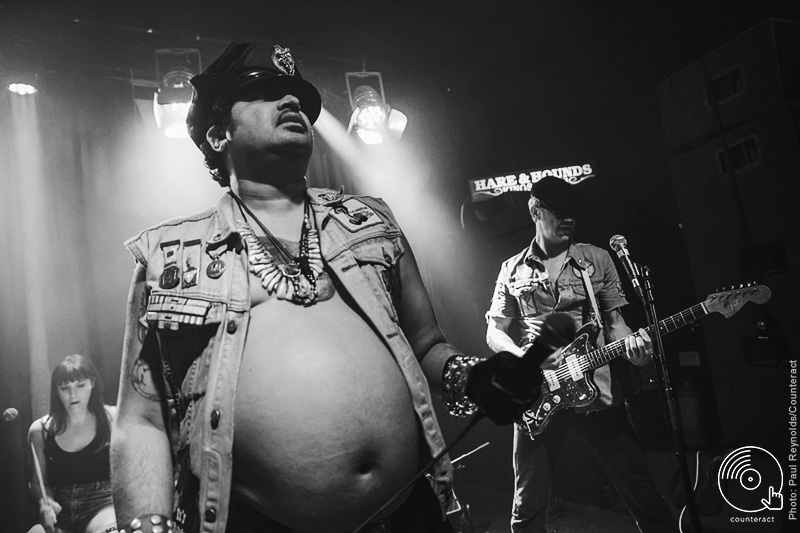 King Khan's Louder Than Death
Visual artist, multi-instrumentalist, and scrounger. Always wearing headphones, probably listening to Ezra Furman, Sleater-Kinney or Goat.