July 2019: 10 gigs in Birmingham for less than a tenner
Glaston-who? You can keep your pyramid stages, muddy trenches and overpriced hot dogs, we've got a thriving music scene that is bursting at the seams with talent, all for less than a shower token in a field.
Beholden Tangerine + Krook Nootz
Who: Good bands, cheap beer, free entry, what's not to love?
When: 5th July
Where: Fazeley Park
Tickets: Free
Home to a few of the king pin bands of Birmingham Table Scraps and Black Mekon, Fazeley Park's first Friday brings (seemingly) secret bands together in a sweaty, small, concrete room with cheap as chips drinks offers. It's the best. If you know, you're there, and you probably didn't need to read this description at all.
---
Black Mekon + Cherry Pickles
Who: Fuzzy trash punk and garage duo
When: 6th July
Where: The Dark Horse
Tickets: Free
Veterans of the Birmingham music scene, Black Mekon can in no way be pigeon holed into one genre. Kind of fuzzy, a little bit country, slightly punky. It's rock & roll with dirt under its nails, with support from PNK SLM family Cherry Pickles who take all the best bits of garage rock in all its simplicity.
---
The Assist + George Pannell + Flake
Who: Infectious, energetic, British indie pop.
When: 6th July
Where: The Sunflower Lounge
Tickets: £7
Forming between Birmingham and Walsall, The Assist fuse 90s Britpop with the likes of todays hit makers Jamie T and Ratboy. They've shared the stage with Blossoms and Sean Ryder respectively, and now they're headlining The Sunflower Lounge in celebration of their new single.
Like this? Try these…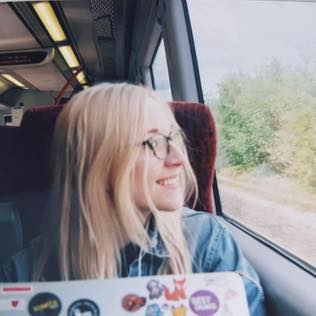 PR, events and social media by day, lover of all things geeky and retro. Can often be found scribbling notes at the back of the gig.