Video premiere: Watch Brain Food's 'Forbidden Tongue' video
Birmingham's surf psych warriors Brain Food are back with brand new material.
The quartet, made up of Liam McKeown, Jakob Edge, William Scarrott and Connor Doyle are back with a supercharged psych-soaked EP, set to be released on Friday, March 13th.
'Forbidden Tongue' is the second single off their upcoming record, and was filmed by Billy Smallman-Kopf, edited by Leila Ghazzawi and directed by Jakob Cusp. 'Forbidden Tongue' looks deep into the mind's eye of Brain Food, shifting fluorescent colours with every riff and tempo change. Brain Food's tracks will take you on a rainbow soaked acid trip as guitars bend and wind seemingly unplanned in a never ending jam session. Booming bass riffs and steady drum beats keep the flow of the exhilarating ride around every corner of your brain, ebbing and flowing through mystic lyricism painting rich tapestries.
---
Brain Food are celebrating the release of their new EP with a launch party at The Night Owl, Digbeth, on Saturday, 14th March with support from Cave Girl and Exhaler. Tickets are on sale now and include entry into Dig? Club night after.
Header image by Radek Kubiszyn
Like this? Try these…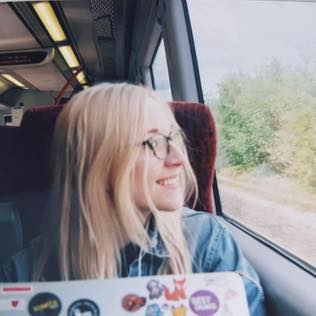 PR, events and social media by day, lover of all things geeky and retro. Can often be found scribbling notes at the back of the gig.