Review: Paul Cherry showcases '70s yacht rock' in Digbeth
Blossoming in Chicago's famous garage scene, Paul Cherry has stepped out of the darkness of the underground alt-rock music into what he himself describes as mellowed '1970s yacht rock', coasting easily through smooth, jazz laden melodies entwined with cyber-heartbreak ideology.
Paul Cherry was merely the Cherry on top (sorry) of an evening crammed with some of Birmingham's best and brightest, as three colossal supports filled the bill with glam, psych, art pop and more at Digbeth's The Night Owl on 18th October.
Introducing the night were Liquid Cheeks, a relatively new art pop duo who already have a hefty rep for their synth clad, romantic dreamscapes. A mix of keys, drum beats and serendipitous guitar riffs bleed through sunsets of harmonies all with 80s inflections. 'Serendipity' was a dreamy synthscape that melted away, whilst other single 'He's A Flower' pulled inspiration from 80s chart bangers and took them down a psychedelic highway. Liquid Cheeks were as artistic and meticulous as they were care free and ceremonious, filling a short but sweet set with as much harmony as possible.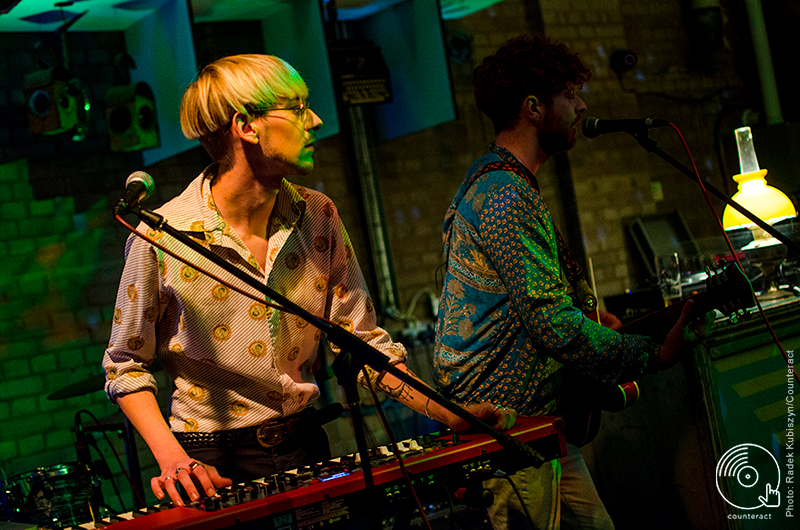 Liquid Cheeks
With a twist of the hip and kick of the flares, Cave Girl took those 80s inflections and ran away with them at full speed. Frontman Ed Quigley emphasised the 80s/Bowie glam that seeped through each heavy bass line and western twangs, whilst their debut single oozed psychedelic sophistication. All before quaking into a cosmic catapult of a glam and rock & roll eruption with high kicks, guitar tricks and more (which is the least you should expect from a frontman who's also a magician.)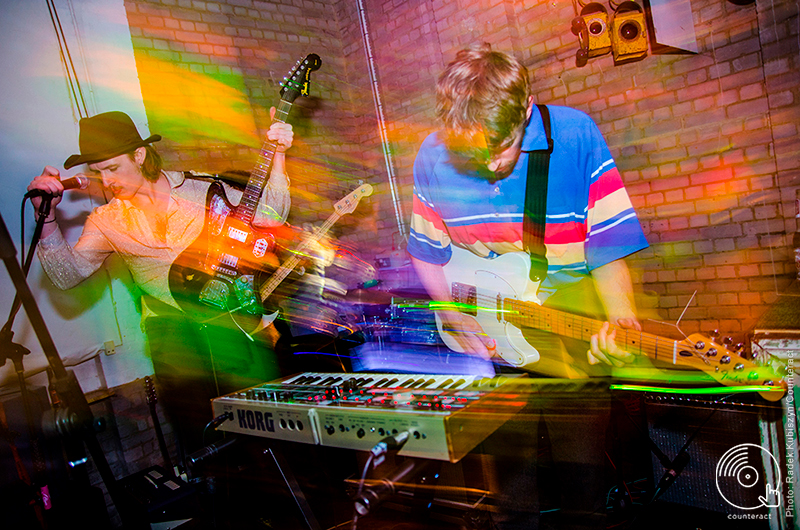 Cave Girl
A Kaleidoscope of 60s psych flooded the room for The Lizards, spiralling into heavy hitting, garage psych chaos. The Lizards set ebbed and flowed through brain melting reverb and mind controlling, circling beats, all commanded with an almost extra terrestrial voice that densely echoed between each guitar chime. Their roster seemed like a never ending twist of colours, an unstoppable tirade of a modern take on 60s garage.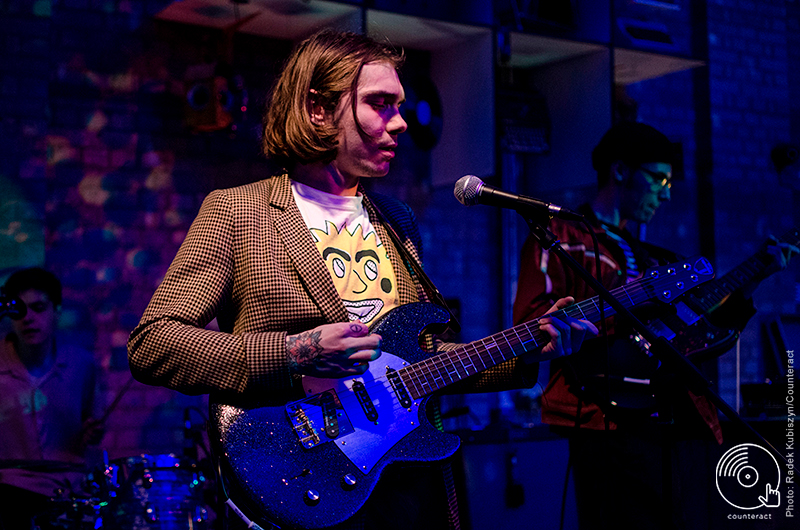 The Lizards
However, it was headliner Paul Cherry's offering that brought everyone straight back down to earth, chiming straight in with the theme of modern mobile lovers in the digital age. The room fell silent as a telephone ring pricked up, followed by a search of 'Hello? Hello!' A crowd once entranced in a psychedelic fusion were wrapped into a warm blanket of mellow tones, soft key board hums, bongo taps and croons from Paul Cherry.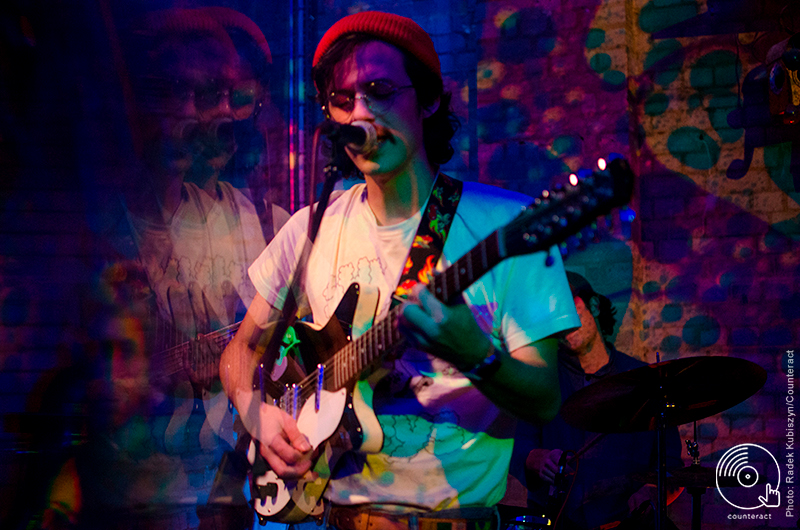 Paul Cherry
Pulling tracks from his debut record 'Flavour', Paul Cherry's tracks floated through ideas of heartbreak and millennial romance ("tears hit the screen of my phone as I swipe"), juxtaposing the seemingly optimistic and harpy chimes that infiltrate his work. Stand out tracks 'Like Yesterday' and 'Your Letter', sprang to life along with the audience, the latter a gooey synth pop track that injected modern jazz rhythms into the lo-fi alt-rock. Audience comparisons included Ariel Pink and Mile High Club, both amicable through Paul Cherry's clouded melodies, licked with an almost spoken word inflection a la early solo Paul McCartney.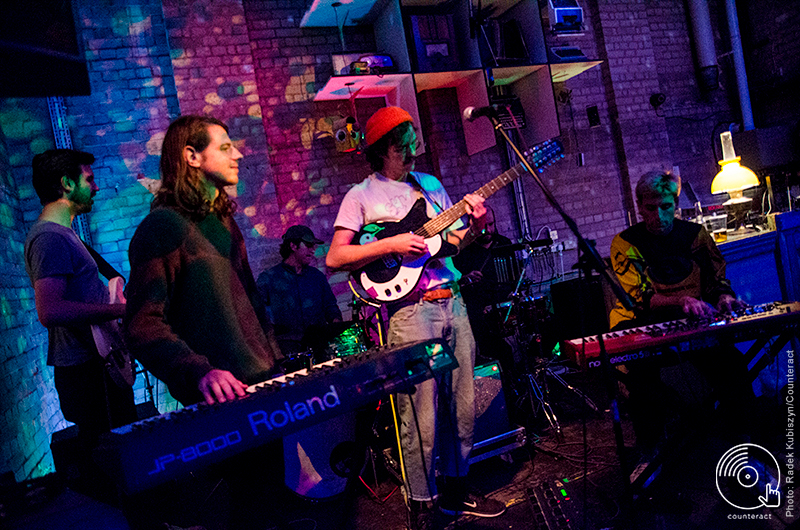 Paul Cherry
As Paul Cherry drifted through his aforementioned synth filled 'yacht rock' bops, the crowd was ushered into a melodic trance. The night seemed to mutter through rather than burst into new equilibrium like the usual indie gig, but that was the magic of Paul Cherry's collection. His set may not be a stadium filling repetoire of guitar shreds and drum fills, but it made the audience  stop their beer fuelled conversations to fully listen and appreciate, something some artists could only dream of.
Photographs by Radek Kubiszyn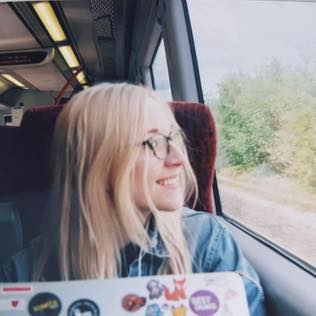 PR, events and social media by day, lover of all things geeky and retro. Can often be found scribbling notes at the back of the gig.