Robert Craig Oulton to debut new material at Birmingham headline show
That bittersweet, yet nostalgic feeling. That feeling of longing for was once was, but being glad it's over at the same time. That unsettling, sticky, comfortable feeling that leads to progression.
[amazon bestseller = 'robert craig oulton']
There isn't a word for it (that springs to mind, anyway), but luckily Birmingham's Robert Craig Oulton has managed to bottle that feeling into summery alternative bangers.
After wowing with his debut 'April Showers' and the perfect follow ups 'Bad Tastes' and 'Another You', Oulton is back with 'Pretend I was Dreaming', to be released at a headline show at The Sunflower Lounge on Saturday, June 1st.
"I guess it is about a personal relationship and it not going right. I wrote it looking back on it and theres definitely a feeling of 'yeah.. probably good for the both of us that that's over' throughout" he explained. "But that is hardly the point! The big deal for me is that I think this is the sound in my head. And I think my guitar playing, as well as songwriting in general, have evolved. Dare I say it, this is my second album period, forget that I haven't done album one, it has that feeling."
Not that this 'evolution' is required, Robert Craig Oulton has perfectly captured the ever-popular, sunny and nostalgic bedroom indie pop that has flourished since the likes of Mac DeMarco and Willie J Healey have broke through to mainstream audiences. Mixing charming, uplifting chords with solos akin to the good old days of 60s rock and roll, Robert Craig Oulton's small, but mighty song calibre is enough to lift anyone's spirits.
Joining the night are jazz/pop five piece Sorry Grace, also with a new single 'Is That Better?' in tow, alongside London's Hobby Club. Tickets are available now.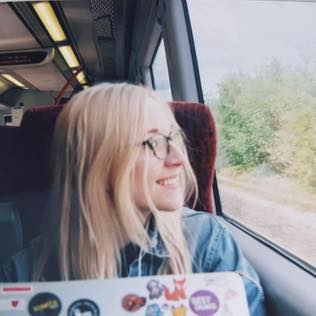 PR, events and social media by day, lover of all things geeky and retro. Can often be found scribbling notes at the back of the gig.