Review: White Denim deliver gargantuan set at Birmingham's O2 Institute
White Denim returned to Birmingham on Wednesday 13th February showcasing 2019 release 'Side Effects' and 2018's 'Performance' respectively.
[amazon bestseller="white denim vinyl"]
Relatively unknown to the general audience, BC Camplight very much showed up and delivered an open hearted set, in which no stones were left unturned in the singer-songwriters fifteen year back catalogue. A bottle of wine in tow for the entire 45 minute set, what was showcased was a perfectly crafted blues pop-rock that had so much raw passion and history behind it. Perhaps the most contextualised music was that of Deportation Blues, an album inspired by BC Camplight's (Brian Christinzio) own personal life.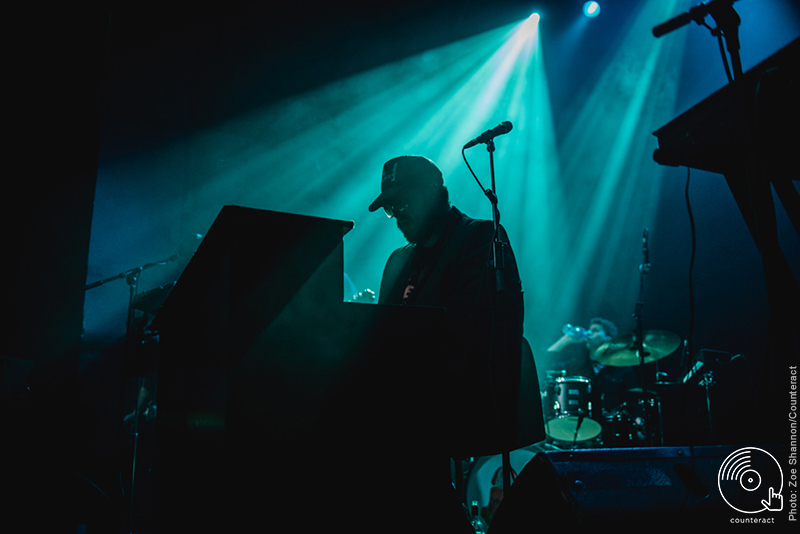 BC Camplight
Having relocated to new-home Manchester after suffering with depression, Christinzio fell ill. Once he returned home after time in hospital, he found himself to soon be deported, hence the aforementioned album title. A very personal set was offered to the audience (as well as playing witness to a bottle of wine being used to play the piano), and what was far from your conventional support act. But it was the perfect introduction to a man and his band that truly grabbed the audience's unassuming ears.
Indie rock exploratory White Denim are a band who do not do things by convention, you just have to take a sample from each of their eight albums to understand this. Which is why entering the stage to Darude's 'Sandstorm' was such an off the wire and totally unexpected moment to begin a show of a very different tone. Each to their own, the stage is White Denim's to own and from that moment it was very much established as theirs.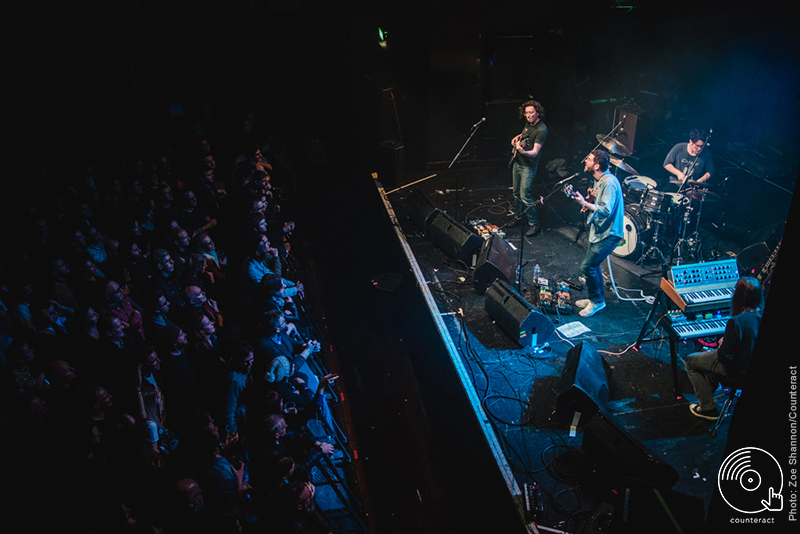 White Denim
Heading straight into Backseat Driver, the tone is very much set for the evening, this is a night of music, and nothing else. Audience interaction is kept very much to a bare minimum throughout the entire evening, with the most communication given to a shoutout to a kids first ever live gig, which while a kind gesture, little attention was given to the general room, and odd approach for a band who have been in the game for over a decade.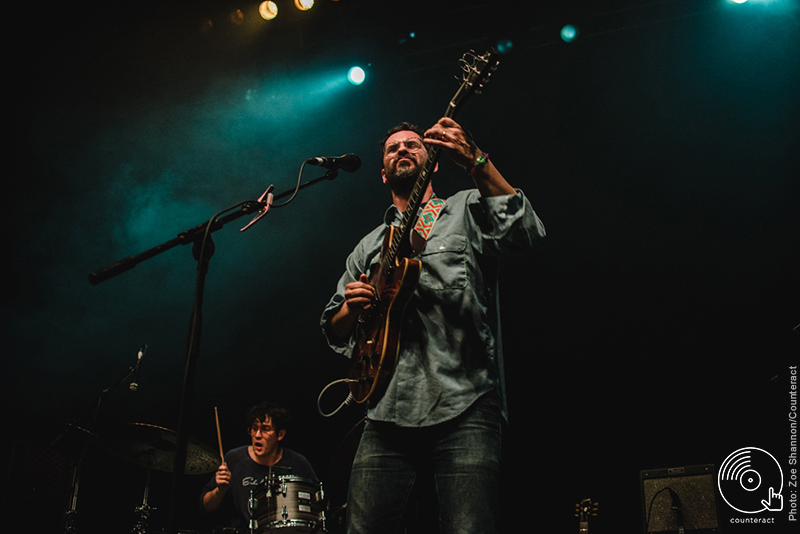 White Denim
In total, the Austin natives performed 6 sections of tracks compiled from an 8 album back catalogue, as well as previews from new album Side Effects, with 'Shanalala' leading the way in showcasing the album, coming on March 29th 2019. The 9-date UK wide tour is an ambitious tour for the band, but the commended the O2 Institute's main room with ease. Complete with a prized case of base face from frontman James Petralli, White Denim very much recreated their psychedelic indie blues rock fusion to the well attending crown.

White Denim
For the die hard fans, the staggering 2-hour set time will have been an absolute feast, but for the more casual fan, there will have been an ounce of disappointment, as well know fan-favourites such as 'Take It Easy (Everlasting Love)' and 'A Night In Dreams' were not performed. Without the audience interaction, the set felt bloated and over ambitious at times, with little moment for pause to collect your thoughts from what can be very mind boggling music. Uninterrupted live instrument mix's into one song after another is an impressive feat, but over the course of 120 minutes, White Denim gave little time to breathe, even if what was displayed was majestic.
Photographs by Zoe Shannon
[amazon bestseller="bc camplight"]