Review: The Breeders treat fans to a career spanning set at the O2 Institute
Alt-rock icons The Breeders played the O2 Institute on July 11th
Support came from Amsterdam indie-rocker Pip Blom
A career spanning set was more than enough to make everyone in the crowd forget the football result
[amazon_link asins='B078WWR7LZ,B073JGHJ54,B0000641ZM' template='ProductCarousel' store='counteract03b-21′ marketplace='UK' link_id='cdc0e313-8e9d-11e8-9205-4beff3405e08′]
Downstairs in the O2 Institute they are screening the England-Croatia World Cup semi-final, but that hasn't stopped an expectant crowd forming for Pip Blom. The Dutch singer-songwriter and her band are a shock of blonde curls and offset guitars. The drummer takes centre stage. Blom's airy lead vocal is offset with scuzzy guitars and pounding bass, with tracks like 2017's 'School' ramping up the tempo. Blom slows things down a little with the melancholy 'Babies Are A Lie' before picking things back up again.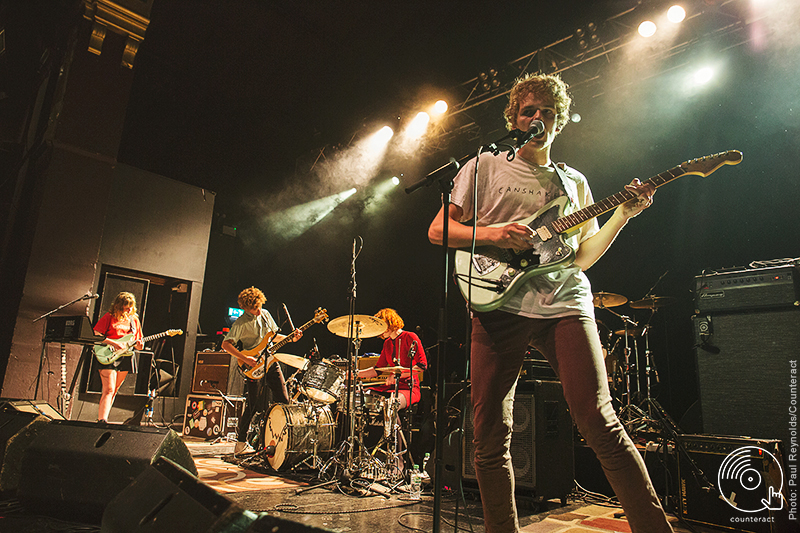 Pip Blom
The band bob from side-to-side on stage like an indie-rock Status Quo. The rhythm section consistently take centre stage both visually and aurally. Their songs are packed with earworms and smart polyphony, but some of it gets a little lost in the mix at times.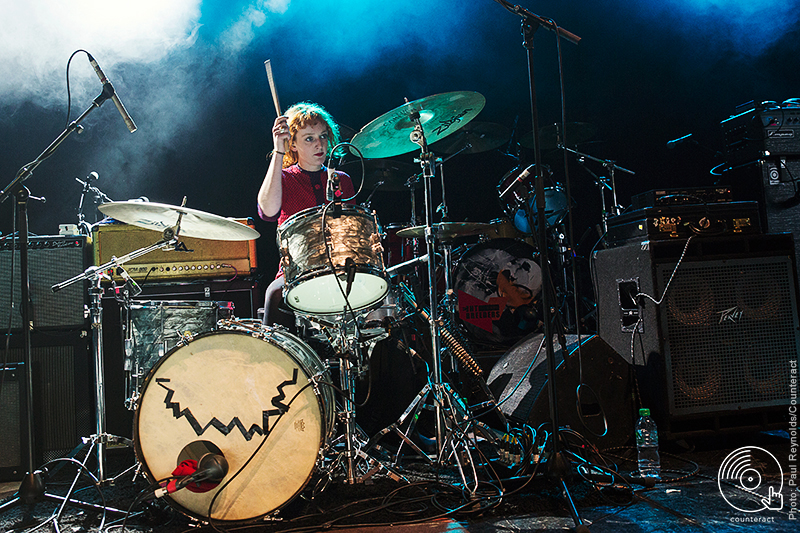 Pip Blom
As the match goes into extra time, The Breeders take to the stage. The air is immediately filled with declarations of love to frontwoman Kim Deal, which continue throughout the set. By the time the band are playing the fragile 'Dawn: Making an Effort' off their latest album All Nerve, audience members with smartphones are confirming that England are out of the World Cup. Spellbound, no one seems to mind. The newer tracks receive a warm welcome from fans, despite Kim flubbing her words at times on 'Spacewoman'.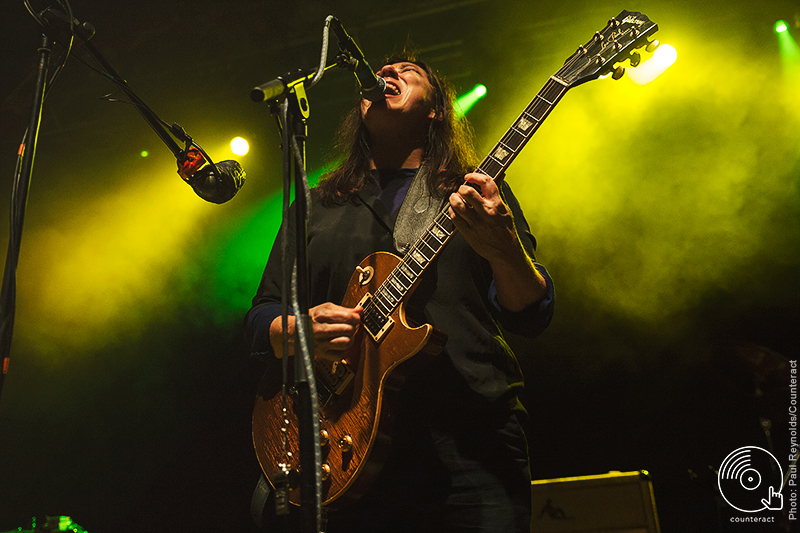 The Breeders
However, it's the tracks from their breakthrough album Last Splash that have a real resonance with the crowd. A heartfield reworking of 'Drivin' on 9' features a whistling solo from Kelley Deal in place of the original violin instrumental, to the delight of everyone. Bassist Josephine Wiggs picks this moment to grab the small bubble-blower she has brought on stage with her, and liberally blow bubbles across the stage.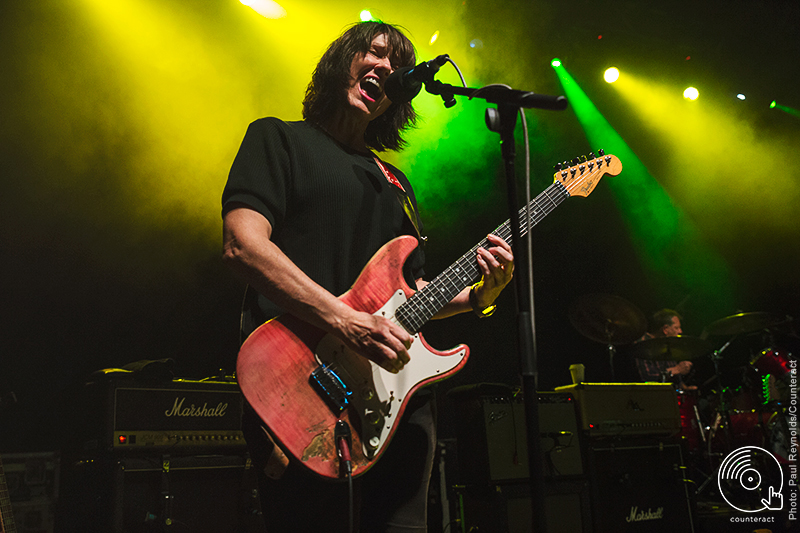 The Breeders
"I feel like our transitions between songs are almost too fast," deadpans Kelley as the band scrabble to get ready to play, 'Nervous Mary'. When instruments need to be swapped round, it's understandable – at one point Kelley and Wiggs are both playing bass guitar, before Kelley assumes lead vocal for the snarling 'I Just Wanna Get Along'.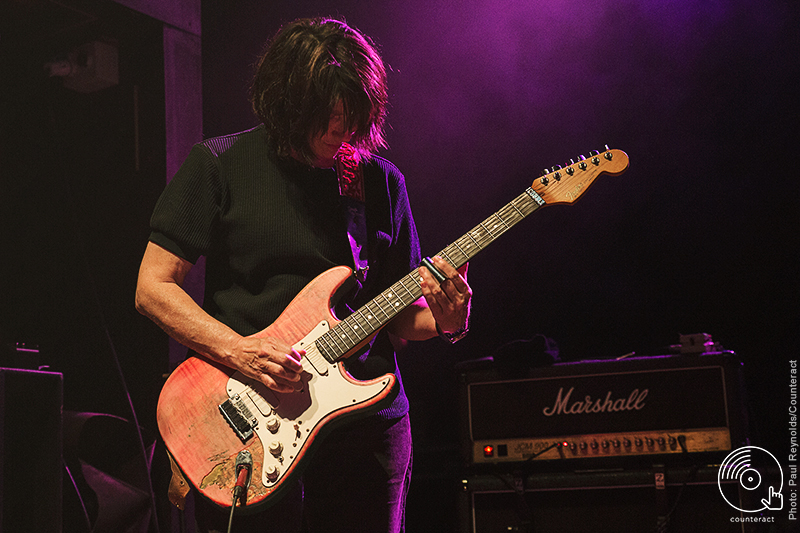 The Breeders
Throughout the evening the crowd have been excitable, but when the creeping bass of 'Cannonball' is played, the room erupts. It's over as soon as it's begun, but these guys know what their doing. When they close their set with 'Gigantic', perhaps Kim's most iconic piece of songwriting, nobody seems to care about the football anymore.
Photographs by Paul Reynolds
Visual artist, multi-instrumentalist, and scrounger. Always wearing headphones, probably listening to Ezra Furman, Sleater-Kinney or Goat.