Review: The Amazons work their black magic at The Hare and Hounds
The Amazons rocked Kings Heath's socks off on 13th February at The Hare & Hounds, with support from Liverpool's grungiest trio, The Mysterines.
[amazon bestseller="amazons vinyl" items="1″]
It was another short night at The Hare & Hounds after the previous night's two-act bill of Whenyoung and The Ninth Wave. Only this time the gain was dialed to 11 for an evening of grunge rock in the form of The Amazons and The Mysterines.
Liverpudlian rockers, The Mysterines – headed by Lia Medcalf on guitar and vocals, George Favager on bass and Chrissy Moore on drums – took the room by storm, strutting on stage and owning it. Their youthful frustration is clear in the confrontational 'Resistance' and 'I don't need anybody'. Their debut single 'Hormone' featured prominently as their strongest hit and with the performance of their latest track 'Bet Your Pretty Face', the tiara on Medcalf's head became clear as a symbol, crowning her the queen of modern grunge rock.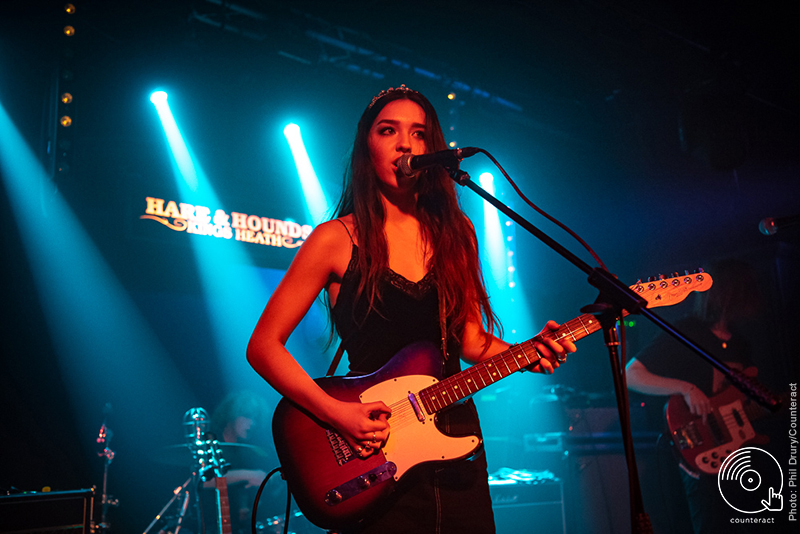 The Mysterines
Oh, Mother. The Amazons opened their hour-long set with the heaviest possible intro they could find, that is their latest single – 'Mother'. The fuzz-heavy single really set the tone for what was to come as this electric energy persisted throughout the entire set without hesitation. The quartet also premiered new tracks off their upcoming second album, following the astounding success of their debut self-titled LP. Tracks such as 'Fuzzy Tree' and 'Dark Visions' were woven in between fan favourites 'Ultraviolet' and 'Stay With Me'. The Amazons have stayed true to themselves with their trademark uplifting-rock, anthem-style music carrying on in their new tracks '25' and 'Doubt It'. Though the crowd didn't know the songs their energy didn't falter for a second.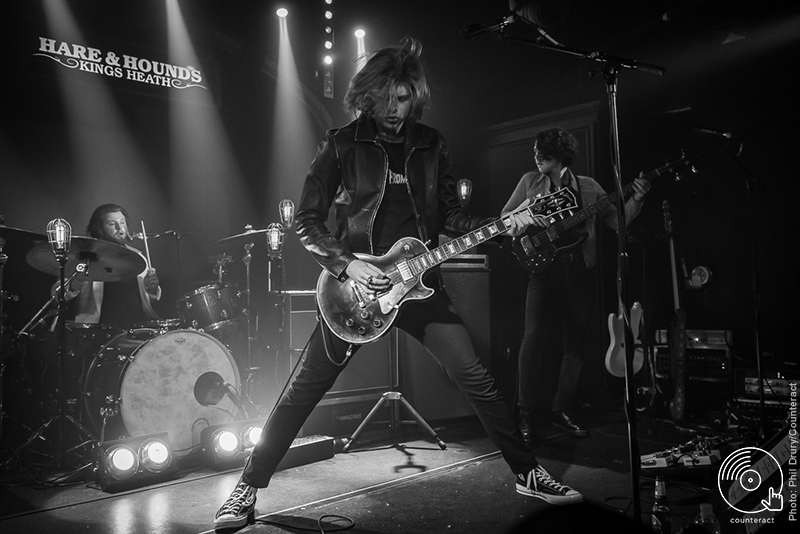 The Amazons
Now, the Reading group are no fools. They know their best songs and they knew to leave them till the end and to give it their all. 'In My Mind' and 'Black Magic' have collectively amassed nearly 15 million streams on Spotify and it shows why in their live performance. The energy surrounding every bar and riff is simply immense. So much so, they extended the solo on 'Black Magic'.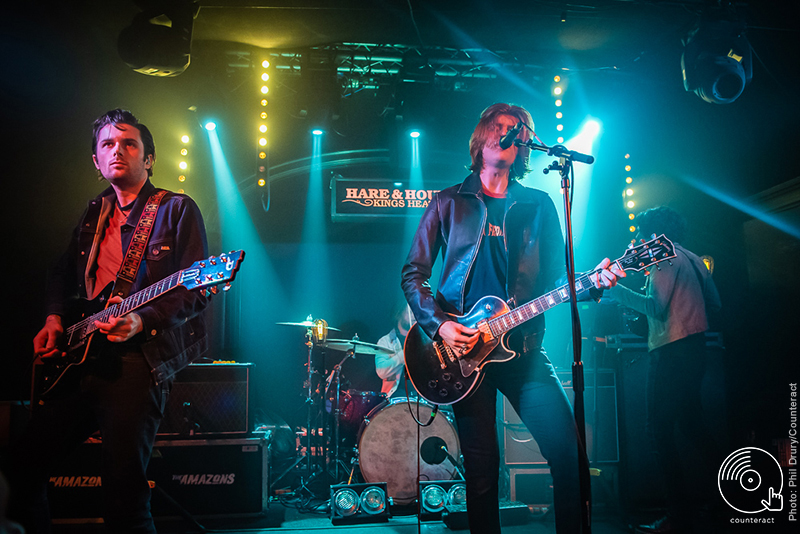 The Amazons
But of course, it wouldn't be The Amazons if they didn't end with the biggest crowd-pleaser in their ever-growing repertoire, 'Junk Food Forever' – one of their first released tracks back in 2015 from their 'Don't You Wanna' EP. This track single-handedly encapsulated the essence and energy of the whole show into a 3:46 pocket the crowd could take home with them, pin on their wall and remember for a lifetime.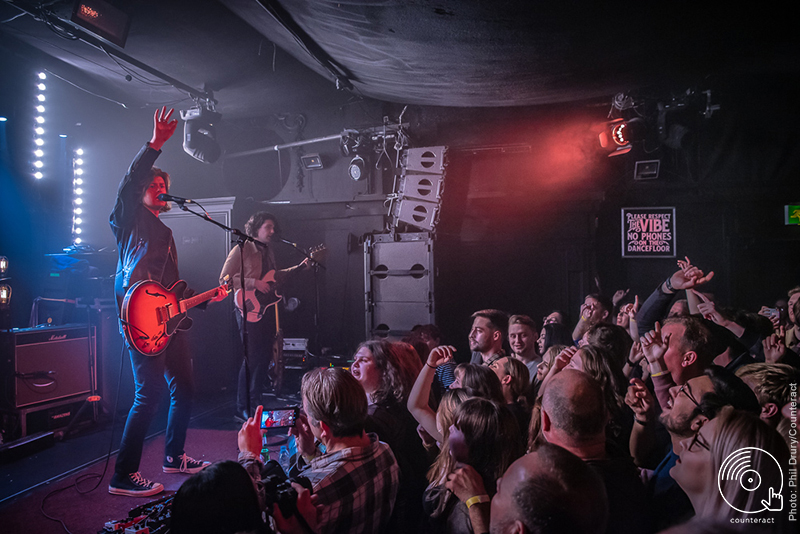 The Amazons
Photographs by Phil Drury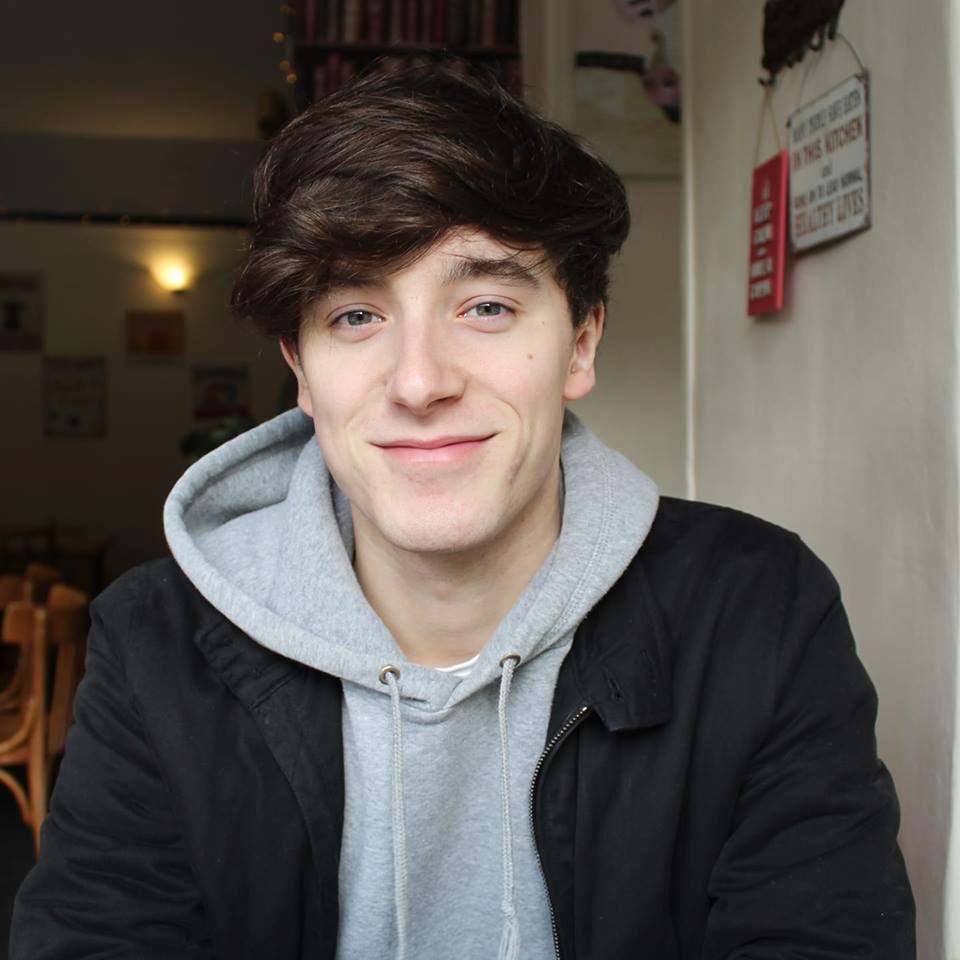 In love with all things 'indie' and underground – from psychedelic to alternative to rock. My favourite artists include Black Honey, The Last Shadow Puppets, Tame Impala, The Vaccines and Childish Gambino.