Review: The Amazons whip up a storm at Mama Roux's in Birmingham
The four piece from Reading played a sell-out show at the venue on April 11th as part of headline UK tour
Debut, self-titled LP 'The Amazons' is out on May 26th
Young Braves provided the only support on the night
Welsh band Estrons were due to be the first act on the bill on Tuesday night, however they had to cancel their appearance due to illness. This meant Young Braves got the evening underway. The Shropshire based quartet produced a confident set, filled with funky guitar hooks and upbeat melodies. The played their recently released Quicksand EP as well as a host of older material, which was greatly received by the Birmingham audience.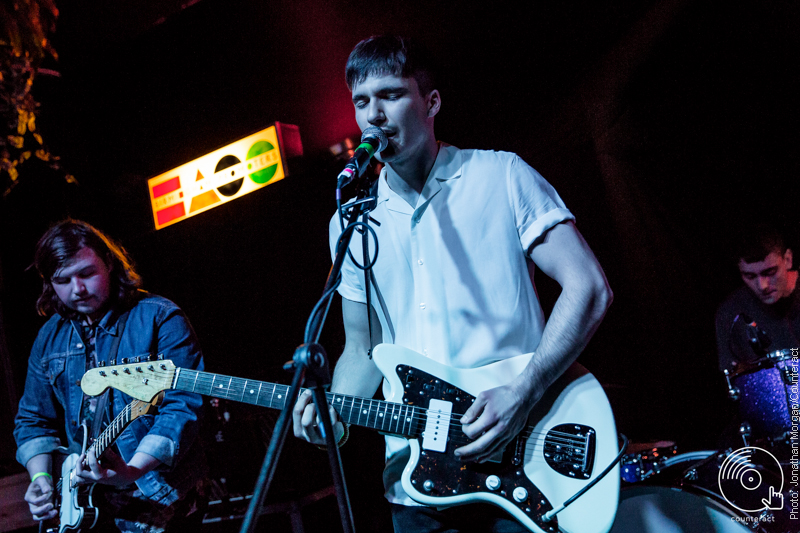 Young Braves
The Amazons entered the fray to full house of cheers, and they delved straight into their latest and arguably biggest single 'Black Magic' – Filled with devastating riffs great build ups, perhaps this should have been their showstopper finale to end the night – but nonetheless it worked just as well to announce their arrival to Mama Roux's.
It took a while for the crowd in the Digbeth venue to find their feet and get going. Despite front man Matt Thomson's determined efforts to energise the crowd into a mosh, the venue remained relatively lethargic. This continued through the likes of 'Stay With Me' and 'Ultraviolet'.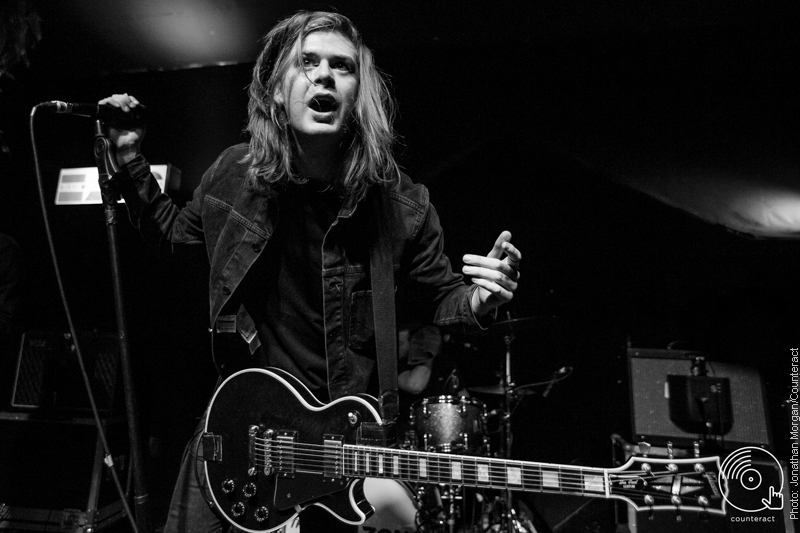 The Amazons
Fans were teased with new material from their upcoming self-titled album. 'Burn My Eyes' and 'Raindrops' showed a slightly different side to the Amazon's previous releases, with the two tunes going down the same route as recent releases 'Black Magic' towards a more heavy, driven sound.
Thomson's efforts to awake Birmingham finally paid off when he orchestrated sudden carnage in the crowd mid-way through 'Little Something' – so much so that the band extended the song to deliver its mesmerising drop once more.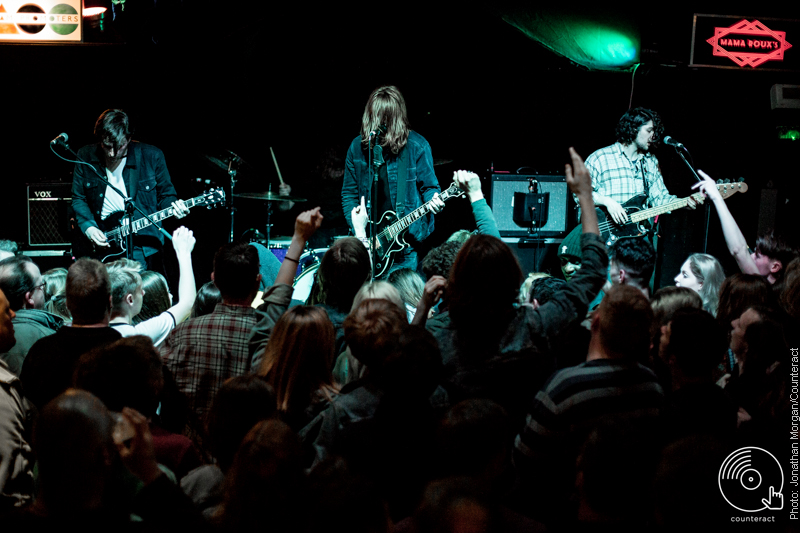 The Amazons
'In My Mind' followed and was a fantastic spectacle now that the crowd had switched on. Thomson and lead guitarist Chris Alderton paraded the intimate stage at Mama Roux's, having found a new confidence from the swirling moshes in the audience. Fan favourite 'Junk Food Forever' saw fans belt out the words back at Thomson from the bottom of their hearts before the boys left the stage.
The band shortly returned, executing a relatively pointless encore; nevertheless it was once more song for the Birmingham crowd to cherish. 'Something In The Water' was the song of choice and it was great ending to the nights events.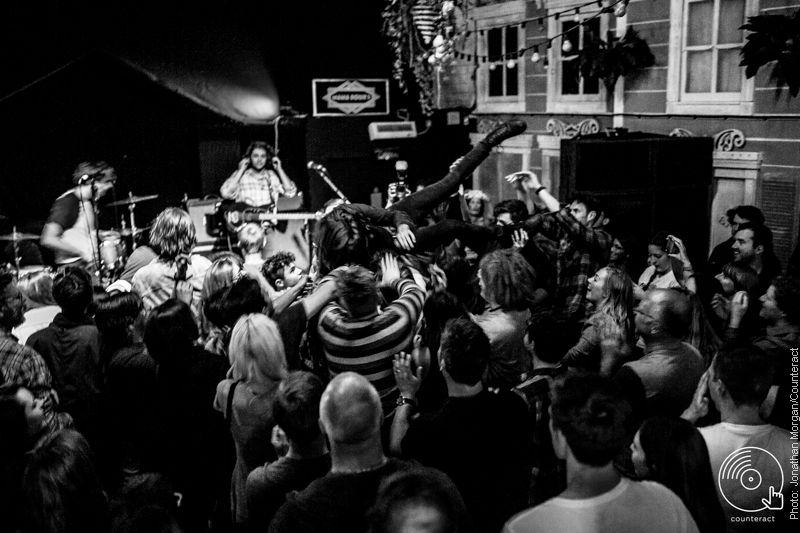 The Amazons
The Amazons have come leaps and bounds in the past years. Having played many This Feeling club nights across the country they've gained a strong fan base. They're also not scared of the big stage having played support to the likes of The Kooks and Jimmy Eat World on European and UK tours. Recently however with exposure on national Radio channels, The Amazons possess great potential to really make themselves a household name. It'll be really intriguing to see what heights their debut album takes them with its release on May 26th.
Photographs by Jonathan Morgan