Review: You Me At Six return to Birmingham's O2 Academy
You Me At Six returned to Birmingham's O2 Academy on April 10th
They were joined by Tonight Alive and Black Foxxes
The band played a selection of songs from their ten year career, including 'Save It For The Bedroom'
Exeter trio Black Foxxes definitely received a warm welcome as they took to the stage in the main room of the O2 Academy. Despite the audience not being too familiar with their music, the chilled-rock vibes definitely got the room moving. Greatly accompanied by the music the band were creating, Mark Holley's vocals beckoned across the room; strong enough to give anyone goosebumps. However, the lack of crowd interaction meant throughout the set the majority of the crowd did seem to lose interest.
Highly anticipated Aussie rockers, Tonight Alive, were the next to take to the stage. A fifty-fifty response from the crowd unfortunately left the room feeling rather empty, despite it being completely rammed full of people. This was not helped by the numerous long speeches that encouraged the audience to talk over them, however an incredible stage presence and a set filled with future hits including 'The Other Side' and 'Lonely Girl', definitely managed to improve the atmosphere of the crowd and set them up for headliners You Me At Six.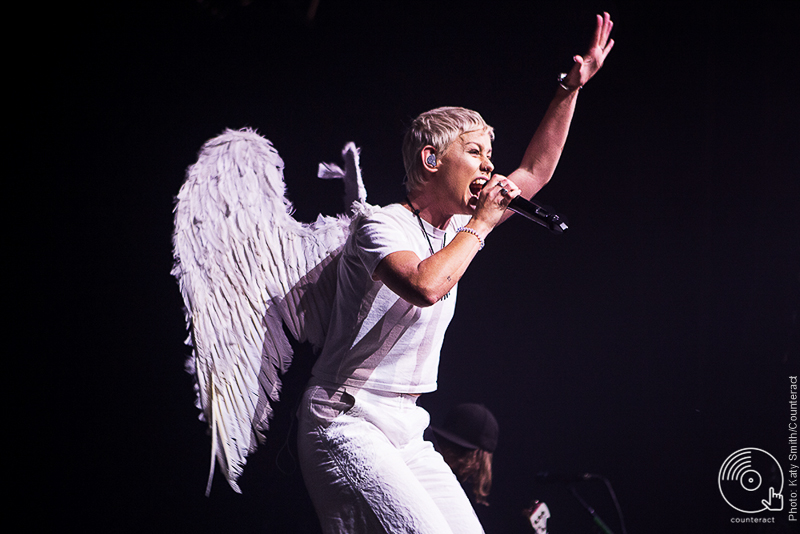 Tonight Alive
Entering to Twenty One Pilots' Stressed Out was definitely a good idea to get the crowd dancing and prepared for the experience ahead of them. Coming out to 'Night People', the set consisted of a mixture of new and old songs – there was something for everybody. A simple set up of white lighting proved that You Me At Six do not need to overdo it to impress.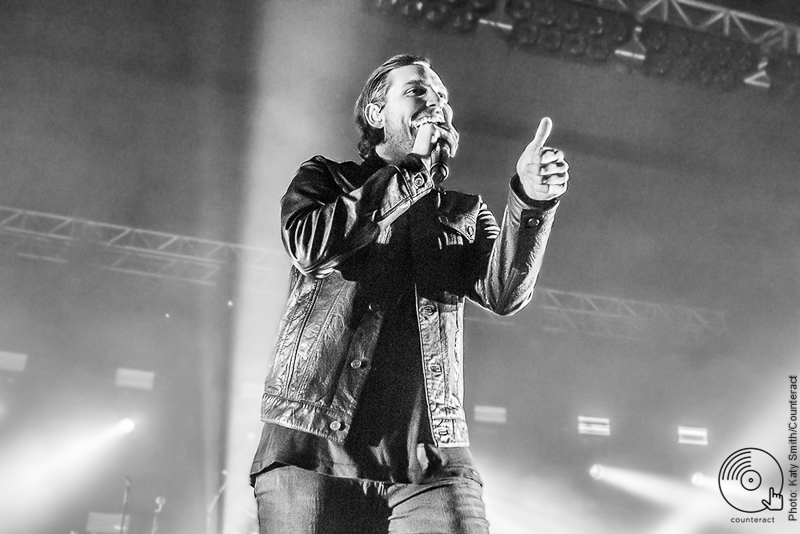 You Me At Six
The band did not fail to give their all for the fans with an excellent stage presence, each of them clearly embracing every moment. During 'Stay With Me', Josh Franceschi (vocals) held his mic into the air which encouraged the crowd to give it their all, if that's not what they were giving already. 'Save It For The Bedroom' saw the energy of the room rise through the roof as every person moved and sang as loudly as they could, before the band hinted at a tour to mark ten years since the release of their debut album 'Take Off Your Colours'.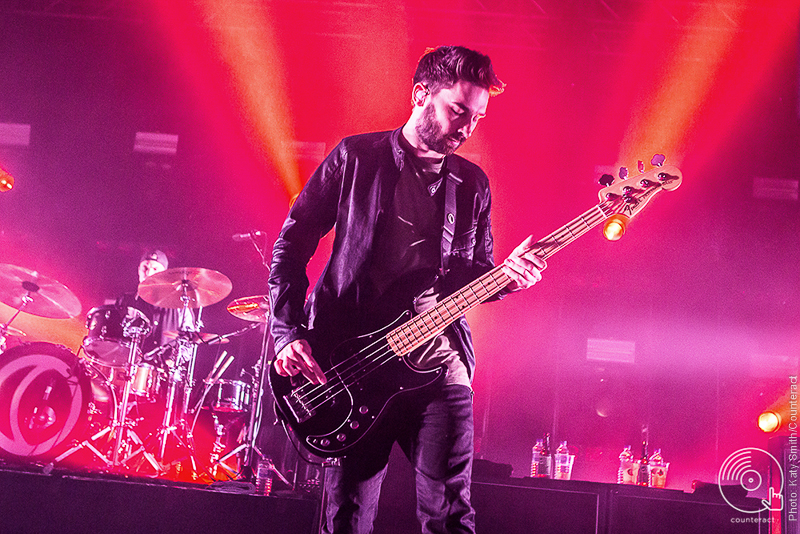 You Me At Six
Closing the set with a speech about current affairs and politics which rolled into 'Take on the World', the energy began to die in the room until the band returned with a three song encore of 'Lived A Lie', 'Give' and 'Room To Breathe'. Each and every member of the crowd left with a smile on their faces, definitely a must see band.
Photographs by Katy Smith