Review: Blaenavon debut their new album at the Hare and Hounds
Blaenavon played the Hare and Hounds on 5th April
The band played tracks from their debut album including 'Lonely Side' a recent Hottest Record in the World on BBC Radio 1

Support came from Anteros
Hampshire trio Blaenavon took Birmingham's Hare and Hounds by storm as part of their current UK tour. Since the initiation of Blaenavon back in 2013, the band have gained support from all over with their incessant touring even without an album on the table. However, last week, the trio released their first album, That's Your Lot, consisting of some of the material that they've carried through with them since they've started and new material which mirrors their more mature and evolving sound.
Support act Anteros lifted the energy in the room as they oozed with confidence and swagger with front woman Laura Hayden's Bowie-esque theatrical stage presence and face full of glitter. From the moment they stepped on stage it was non-stop feel good pop anthems featuring their infectiously catchy 'Breakfast' and 'The Beat', both tracks filled to the brim with attitude and punch.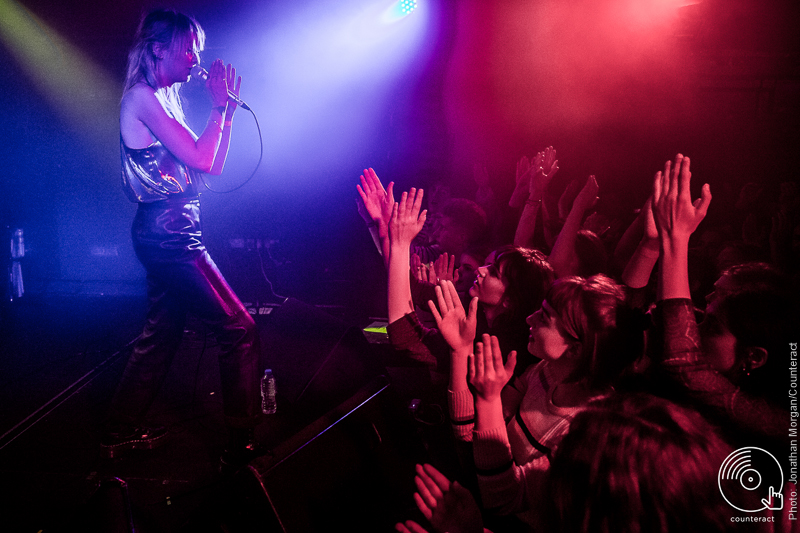 Anteros
Emerging from the back of the room and climbing through the crowd, the night's headliners made their way onto the stage. Instantly, front-man Ben Gregory appeared to cast an air of mystery and set a gothic tone with his Dracula-esque, heavy black under eye makeup and draping ankle length overcoat which somewhat resembled a cape. The familiar heavy thud of drums that introduces the dark sounding 'Hell Is My Head', an export from their 2013 EP Miss World, caused the familiar surge forward of the crowd and an instant build of energy. Their set was full of emotive and urgent tracks that all provoked a response from the audience, especially the Morrissey-infused fatalistic 'Lets Pray' as the upbeat sound of the tune juxtaposes with the darker lyrics "Let's pray for death".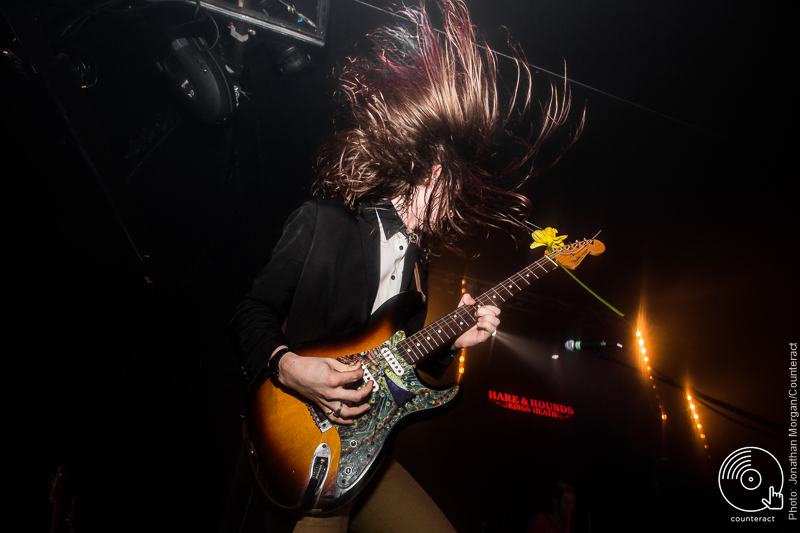 Blaenavon
The lengthy seven minute 'Swans', which has been carried with them for three years and has earned its place on their debut album, allowed Ben's presence to become ethereal as his mesmerising vocals had a moment of their own as they gradually lead the rest of the band through the several build ups and drops of the song; drummer Harris McMillan also being thrown into the spotlight for this track as he created an intense and unpredictable atmosphere with various tempo changes. The trio naturally engaged with their audience as much as they could with humble comments consisting of several thank you's and a genuine sounding "I hope you guys are having a good time because we are". As Ben justified his sincere praises towards the crowd by ensuring "Seriously, some shows are really shit and people can just be stood there but this one's brilliant".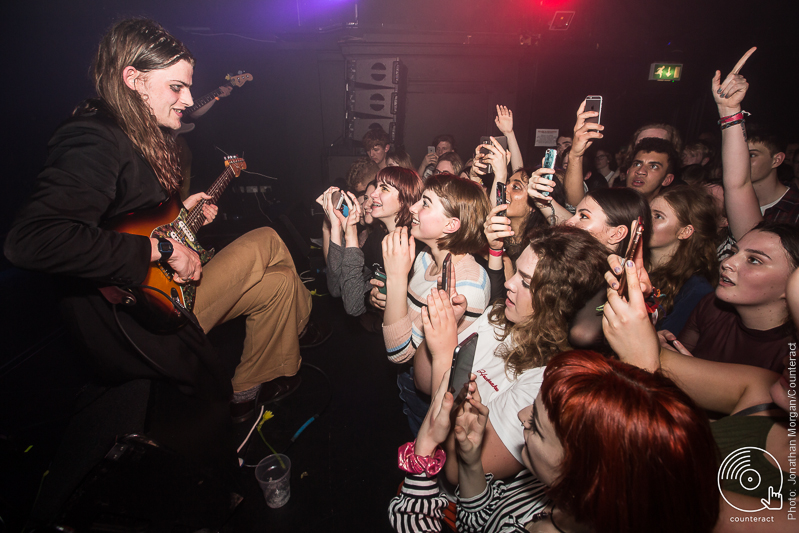 Blaenavon
The hopelessly romantic and the band's newest release 'Lonely Side' added a refreshing, upbeat summery feel to the evening, giving us a breather from the more intense numbers 'Take Care' and 'Alice Come Home'. Ben proudly stated that this tune was Radio 1's 'track of the week' and rightfully so as the track is honest in it's most lovesick state, yet it still contains an uplifting melody. The trio have had continuous support from the likes of Radio 1,  BBC Introducing and NME to name a few, and now that their debut album is out it appears they have surpassed expectations. If their crowds reaction to their new material was anything to go by, it's only up from here for these guys.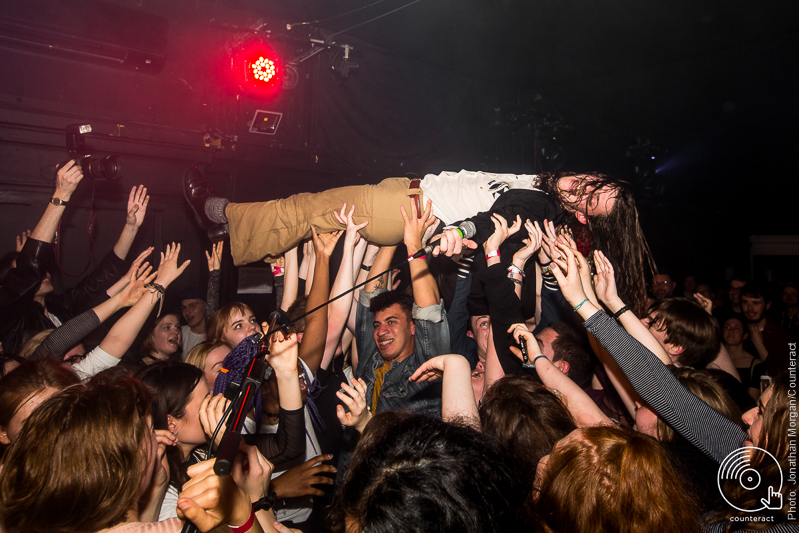 Blaenavon
Photographs by Jonathan Morgan