Review: JAWS celebrate new album The Ceiling at stellar homecoming
On April 27th, JAWS invaded the halls of the O2 Institute once again as part of their album release tour. Support came from local producer Casey Orange and grunge band Honey Lung.
[amazon bestseller="jaws ceiling vinyl" items="1″]
[amazon bestseller="jaws ceiling" items="1″]
You could be forgiven for being a little confused and a little unsure if you'd even entered the right venue as Casey Orange took to the stage. Casey Orange and his carousel of acts gave us something different. unexpected and "out of place" for a crowd made up of indie and alternative lovers, with a blend of hip hop, contemporary R&B and a smidge of grime for good measure.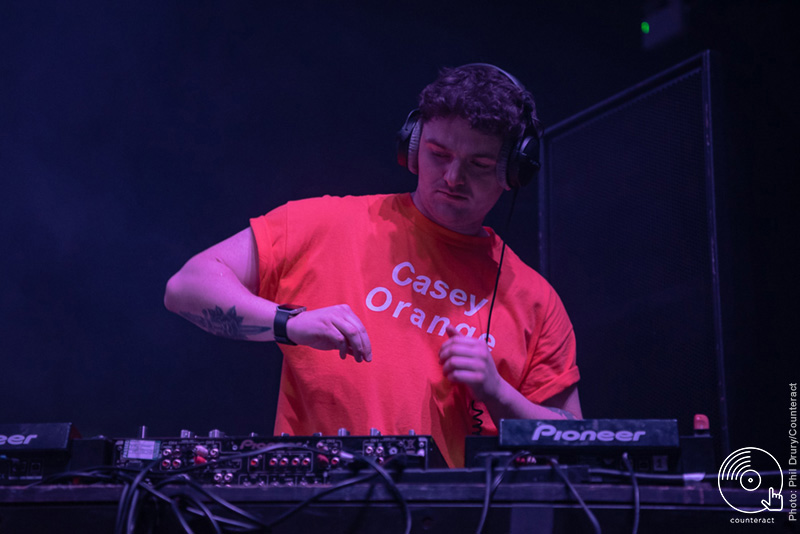 Casey Orange
First to the stage was Daniel Rose and his newest track 'So High', infusing both soul and chilled electronic beats. Following a similar suit came musician and writer Rae, who sang two more jazzy tracks, with a voice echoing the late Amy Winehouse. Grime artists Mayday and Stretch also showcased their synchronised rapping skills – likewise Tarju Le'Sano, who rhymed like a champ and took no breaks to breathe between spitting bars. To end his set, Casey Orange took a step away from the synth set and picked up the mic to perform with Jimmy Foreign.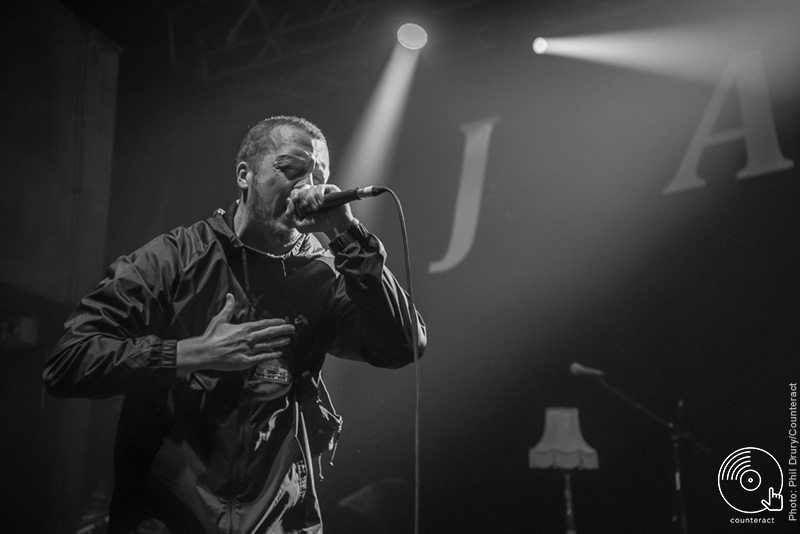 Mayday
Next to swan onto the stage was London based Honey Lung. Taking influence from Smashing Pumpkins and My Bloody Valentine, this alternative lot conducted a sweet set dedicated to grunge and modern rock. Lead singer Jamie greeted the crowd and pledged to Birmingham "let's fucking do this" as he danced and jumped around the stage to their newest single 'Nothing'. Their raging riffs and andrenaline based tracks puts these youngesters in good stead for a bright future in the music scene. As the set progressed, heavier basslines and confidence grew as they invited the crowd to drink, smoke and party the night away with them.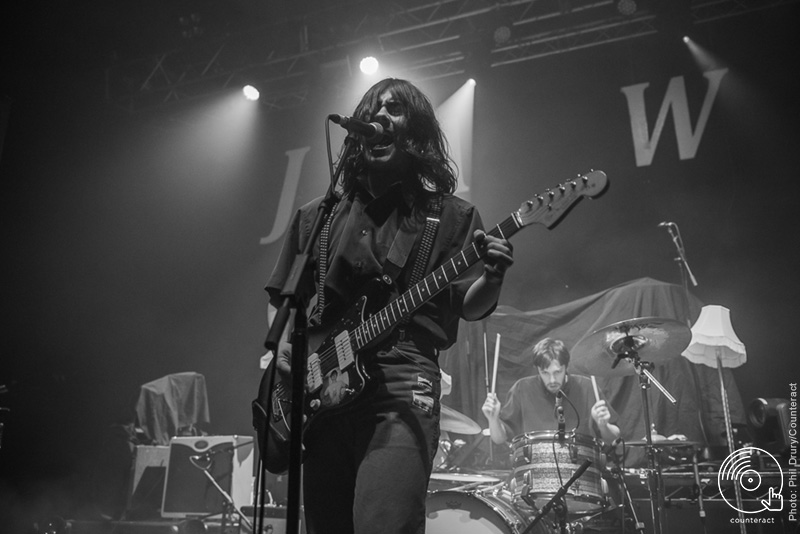 Honey Lung
The fashionable boilersuits and lampshades accompany JAWS on stage of their hometown show as the intro of 'Looking/Passing' played out. Transitions between songs were seamless and the crowd were alive from the beginning, maintaining their high energy throughout the set, often drowning out Conor's singing voice with their own.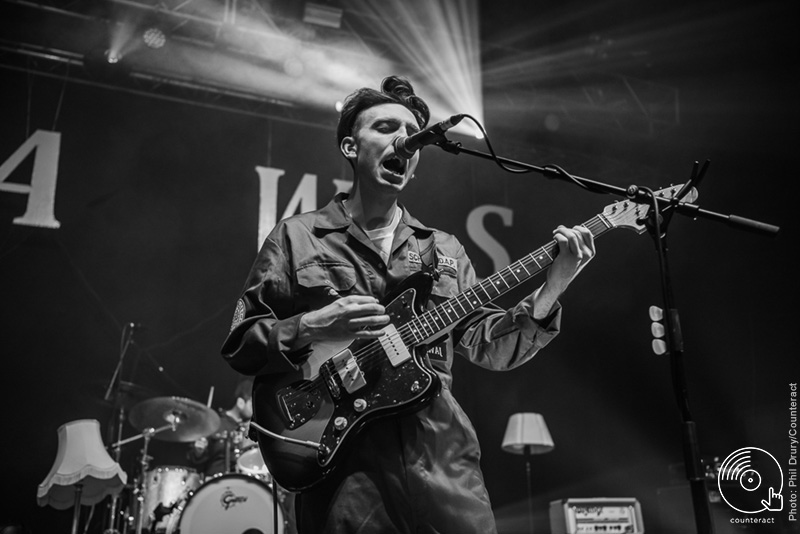 JAWS
The continuous switch between old songs and new pleased all, bringing out nostalgia with the old and the new, cementing a fresher, indie vibe. The same distinctive echoey and hazy sound follows, but with more emphasis on the lyrics of feeling lost. 'Fear' ignites a fire within the crowd as people dance and swing shirts and jumpers in their excitement. 'Driving At Night' sees pink and green luminescent lights shoot out from the stage and lyrics "it won't ever be the same as home" were really felt tonight.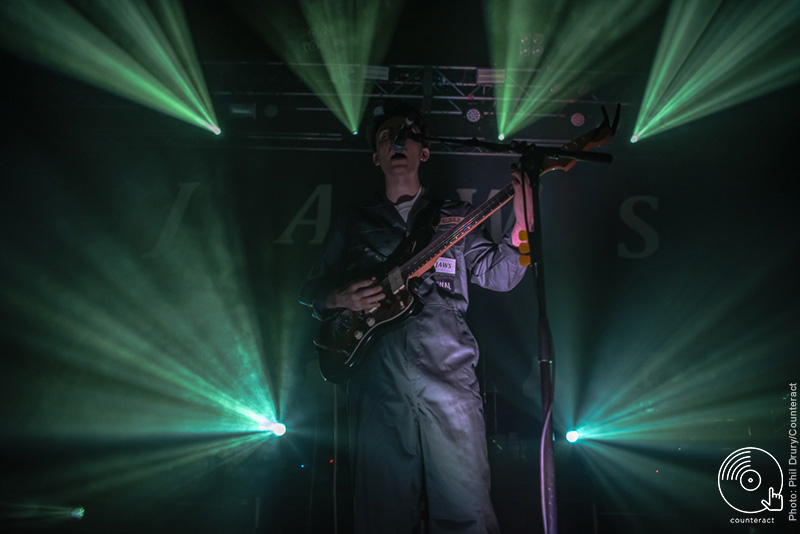 JAWS
As the boys headed off stage, the crowd's urgent cry for more was heard and Conor reassured the crowd "we were always going to do another one anyway". As the final song 'Gold' played out, a coloured smoke bomb was let off encasing the room in a crimson fog and fans crowdsurfed for the final time.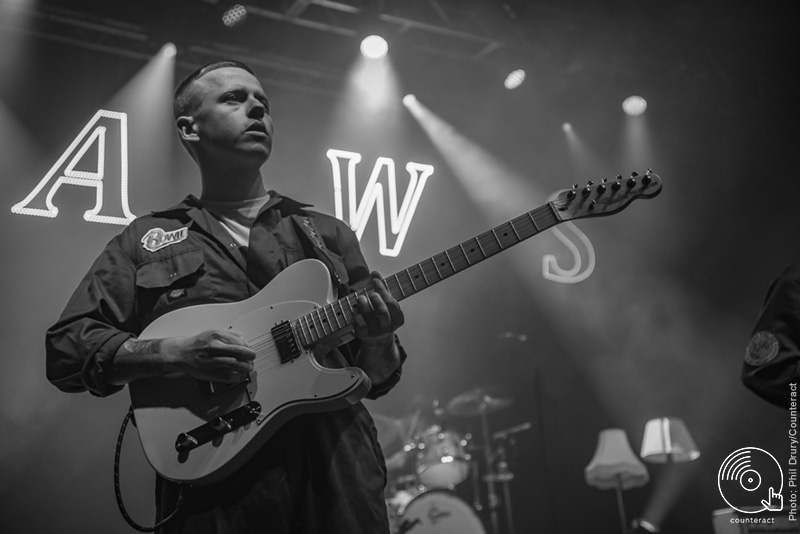 As the evening drew to a close, Conor thanks the crowd for their loud participation during the night as well as for their continual support in a more than successful homecoming.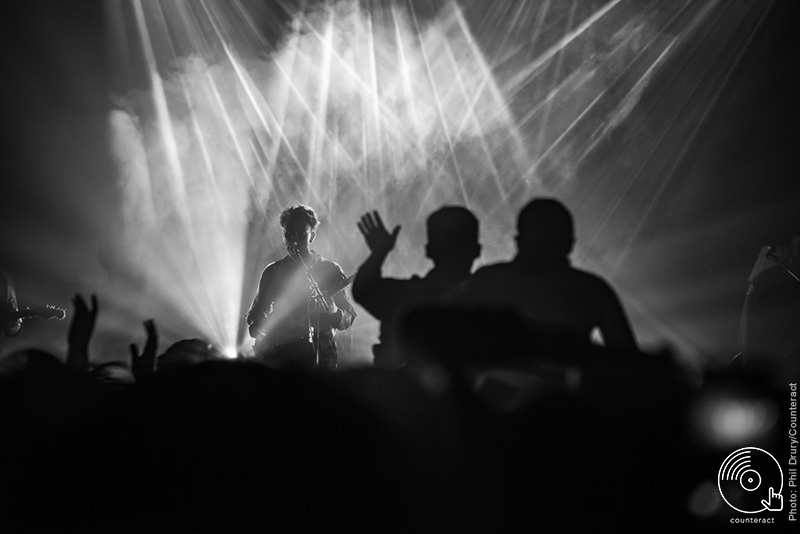 Photographs by Phil Drury
Like this? Try these…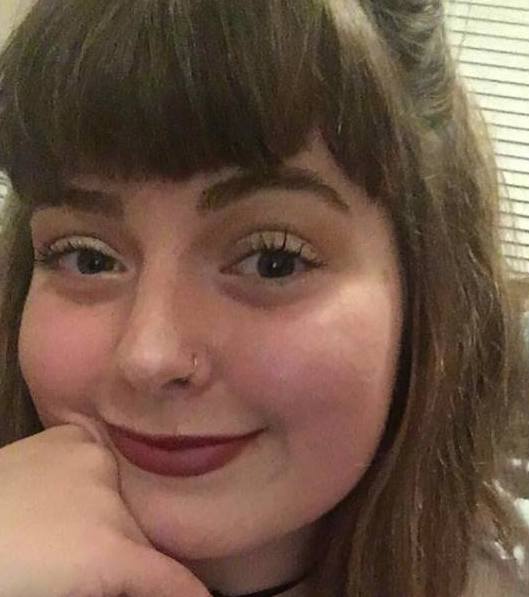 Hello – you'll find me in a library or most likely at a concert. I enjoy music from the likes of Ben Howard to Mallory Knox (and everything in between).