Review: JAWS given heroes welcome at stunning show in Birmingham
JAWS light up Digbeth with emotional gig at the O2 Institute, Birmingham on December 2nd
Support provided by Social Contract and Marsicans
A flawless set and an incredible crowd came together to make it a special night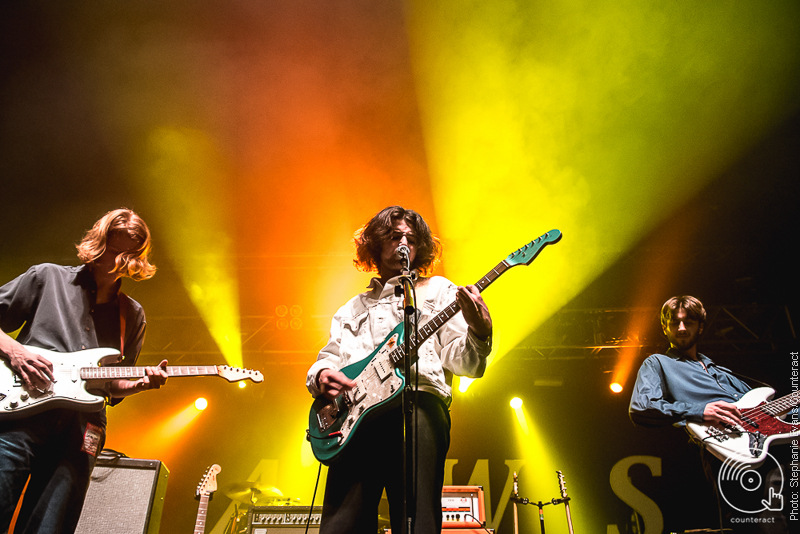 Social Contract
JAWS brought their current tour to a conclusion with an atmospheric show at the O2 Institute in Birmingham on December 1st. South London band Social Contract kicked the evening off with their brand of moody, melodic indie. Their lead singer later reported that he got so caught up in the performance that he chipped a tooth on his mic. They were followed by Leeds band Marsicans, who received an enthusiastic response from an ever growing, excitable Birmingham crowd. The band return to Birmingham on March 1st at the Sunflower Lounge – you can get tickets here.

Marsicans
JAWS strode onto the stage to a huge roar from a young crowd. They started with the bouncing 'Surround You'. From the first note, and the reaction it drew from the crowd, you could tell we were in for a special night.
The band played a mixture of songs taken from their two albums, as well as early non-album singles, including fan favourite 'Donut'. JAWS seemed almost nonchalant in their delivery, with songs coming across effortless in their precision.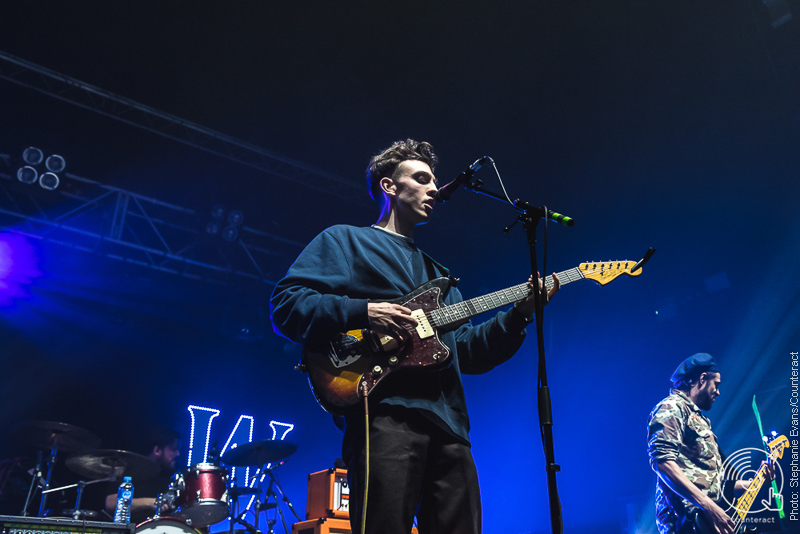 Jaws 
The packed O2 Institute resembled a heaving mass of water, as people danced, surged, swirled and eddied to the music. Conditions were ideal for crowdsurfing, and this was done with abandon. The air was filled with flying objects as people hurled things about in their excitement; drinks, items of clothing and even sausage rolls, due to Connor's love of Greggs.
Singer Connor Schofield seemed oblivious to the ruckus and adulation coming from the crowd, his in between song chatter entirely modest and succinct. It was almost like JAWS were playing a school disco to their mates, and not the closing show of a successful nationwide tour, such was their unassuming interaction.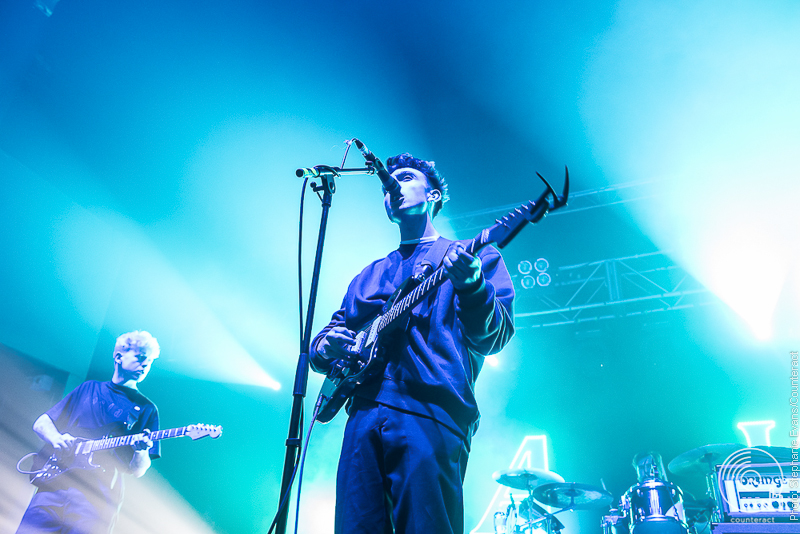 Jaws
The gig came to a close with a four song encore consisting of the aforementioned 'Donut', 'Toucan Surf', 'Right in Front of Me' and 'Gold'. It was like the rest of the set: to the point, note-perfect, and met with wild enthusiasm. The beach balls that had been introduced towards the end of the set adding to the party atmosphere already there.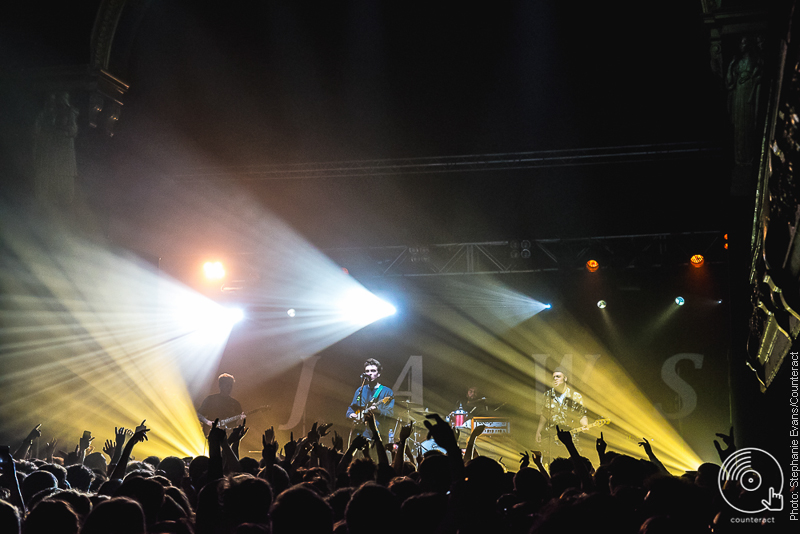 Jaws
In the modern world, where music can be sterile and unaffecting, where Ed Sheeran and X Factor contestants rule the charts, it can be easy to forget that there are young bands out there that make rewarding music. What is also easy to forget is that there is a subculture of people who not only want, but need to find these bands out. This gig showed us that there are young people who want to get lost in music. They want to dance in a heaving, sweaty environment with their mates. They want to idolise boys with guitars. Going to a JAWS gig proves this. It was life-affirming, and had the power to restore your faith in music.
Photographs by Stephanie Evans
Music, gigs, beer, football. Like to discover new music, and support local acts. Favourite bands include Beatles, Elbow, Frightened Rabbit, The Walkmen amongst many others. Journalist for local news providers, including Trinity Mirror and BBC.