Review: Good Charlotte induce widespread nostalgia at Birmingham show
On December 1st, the O2 Academy became a vessel of nostalgia thanks to Good Charlotte
Nothing, Nowhere, Milk Teeth and Against the Current successfully prepped a lively crowd
A forest of outstretched hands could be seen across the venue for the entire evening
[amazon_link asins='B01DTQLVMC,B003Y9NXC6,B00006IL0P' template='ProductCarousel' store='counteract03b-21′ marketplace='UK' link_id='519925bb-d9f7-11e7-937c-b3e7d41f55e9′]
On an evening that could arguably be called the official beginning of Christmas, an excited crowd at Birmingham's O2 Academy certainly received an early gift in the form 90s born pop-punk band Good Charlotte. From start to finish, the room radiated with the essence of a good time as hundreds of people of all ages reminisced about their emo phase, which really if were honest, is never just a phase. Nevertheless, they were undoubtedly more than satisfied.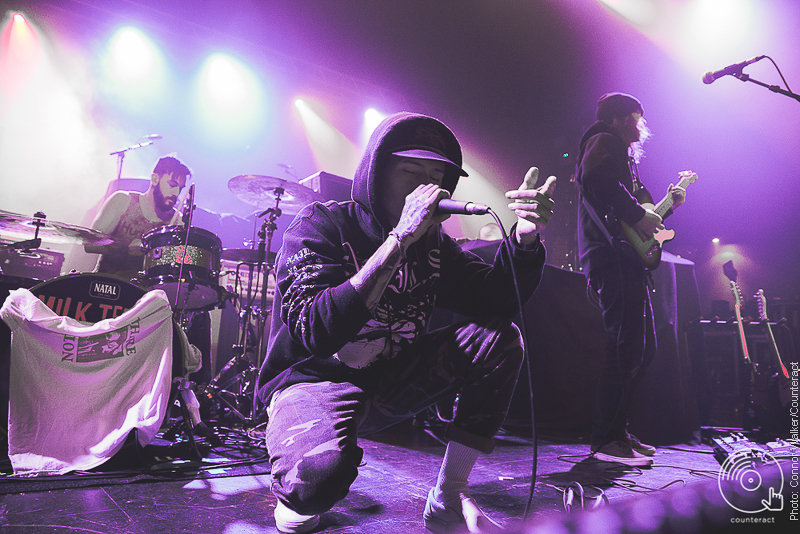 Nothing, Nowhere
Despite an already packed room, there was a sense of warming up to be done as Nothing, Nowhere took to the stage. The american rapper, real name Joe Mulherin, filled the venue with his unique amalgamation of punk and hip-hop. Punk-y power chords and drum beats were nicely mixed with well crafted lyrics and a voice perfectly coated with an American twang that makes your inner punk go weak at the knees. Performing tracks such as 'Skully' off of his most recent EP Reaper, Mulherin was a good start to a great show.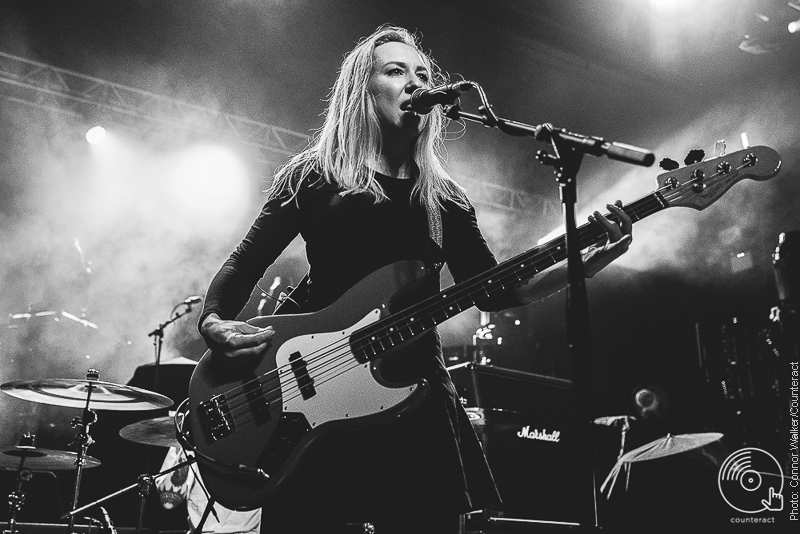 Milk Teeth
Up next to warm the chilly crowd were British rock band Milk Teeth. The epitome of true pop-punk, angst-ridden harmonies were met with powerful guitar riffs and an upbeat tempo which got the crowd moving to tracks such as 'Swear Jar' and 'Nearby Catfight' from their latest EP Go Away. Even late arrivals that were just coming in from the cold could not help but subtly headbang to the catchy choruses. With the crowd as lively as ever, a couple of lucky Milk Teeth fans were treated to Holbrook's drumsticks which he threw into the mob in a quintessentially punk fashion.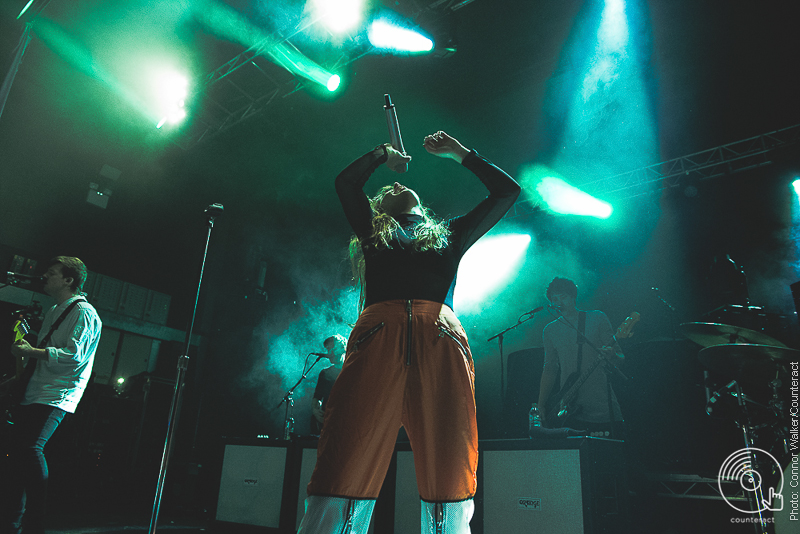 Against the Current
The last support act took the form of American band Against the Current who continued to please the crowd and amp up the high spirits that could be felt from the front of the stage to the back of the bar. Sweet vocals came from lead singer Chrissy Costanza, backed by guitarist Dan Gow and drummer Will Ferri who all gave a lively and energetic performance. Performing tracks from their latest album In our Bones, they thrilled the audience with their fresh sound and high energy, which consisted of Costanza dancing round the stage and whipping round her luscious locks. Judging by the audience's reaction to the mention of an upcoming album release, they will undoubtedly be on the rise in 2018.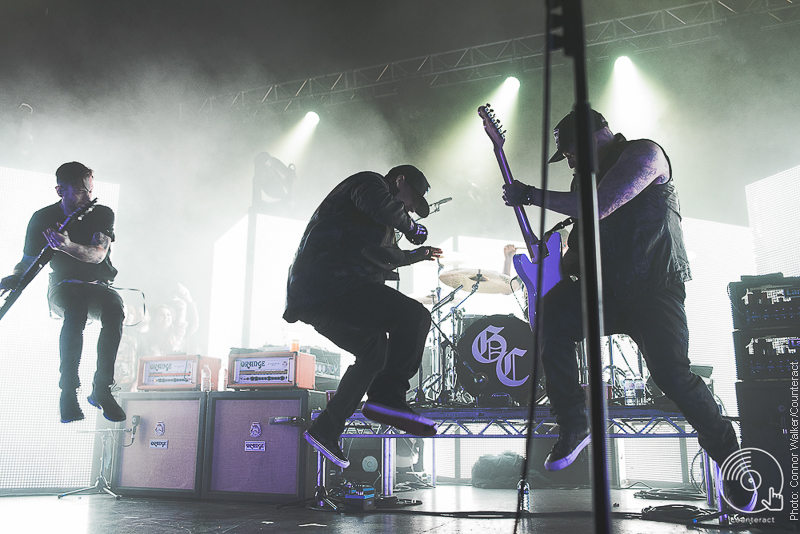 Good Charlotte
After a brief interlude, the lights went out and surprisingly Linkin Park's 'In The End' started playing. The crowd erupted into song which only added to the great sense of togetherness felt at this gig. Suddenly, Good Charlotte burst onto stage playing golden oldie 'The Anthem', which urged the whole room to jump and roar in excitement. You couldn't help but smile at the whole room coming together to enjoy the songs of their past, something lead singer Joel Madden acknowledged and admired. Not only did they play classics such as 'Girls & Boys' and 'Lifestyles of the Rich and Famous', but many of their newest tracks from their 2016 album Youth Authority.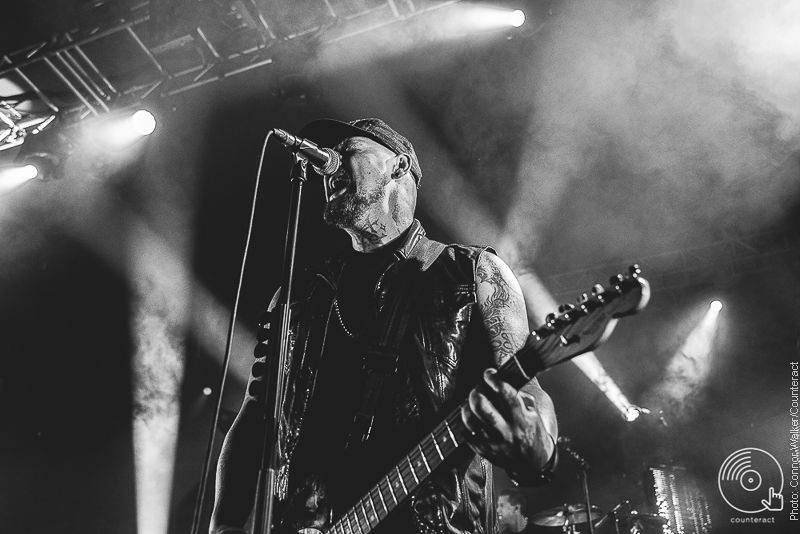 Good Charlotte
With the stage brandishing the familiar Gothic lettering and everywhere lit up with phones capturing the moment, the love was felt around the room as Madden spoke about peace and equality between tracks. With the crowd ranging from young twenty-somethings, parents and their children and more experienced lovers of all things pop-punk, the night was a good time for all and, as Madden said himself, one that they wouldn't forget.
Photographs by Connor Walker
English Literature and Sociology graduate, building up writing experience wherever I can. Currently writing for Counteract as well as writing poetry, poetry analysis and short stories for my own blog.