Pop-up arts exhibition champions independent Birmingham artists
The Digbeth Arts Market (DAM) is a collection of curios, prints, lamps, trinkets, treasures, mugs, pins and figures all created by many fantastic minds who call Birmingham home.
---
Taking place in Zellig at The Custard Factory, DAM celebrates up and coming West Midlands artist as well as award winning and well established creators including Amrit Singh, Tom Wilson and Yojiro Suzuki. The beauty of DAM is no matter what level the artist is at, none of them are charged rent to display their work to the public.
"In Birmingham, artists are being charged weekly rent and high commission rates to sell their work in pop-up shops," said Digbeth Arts Market founder Kay Fisher. She added: "Many artists and designers work in isolation and have little funds to promote their work. That's where DAM comes in." No artist has had to pay to display their work at Digbeth Arts Market, and all costs have been covered in a bid to promote homegrown, independent art.
Artists' work include the industrial yet intricate MnM Lamps, the quirky clothing brand Fox Soup, mysterious and intricate skull jewellery of Binky Bones and finally the weird and wonderful world of steam punk encapsulated by Mostly Curious Games. These are just a few artists taking pride of place at Digbeth Arts Market, all with their unique style, flair and story to tell.
After a successful launch night on November 8, and a welcome reception towards their pop up shop in Zellig, Digbeth Arts Market are extending their stay until Saturday, December 16.
On Saturday, December 9, Digbeth Arts Market will be celebrating Birmingham's independent scene in full swing. Art purveyors will be able to visit and purchase artworks on display, as well as being able to dine with street food champions Digbeth Dining Club and enjoy local DJs until late in the evening.
For more information on artworks and events visit the Digbeth Arts Market website.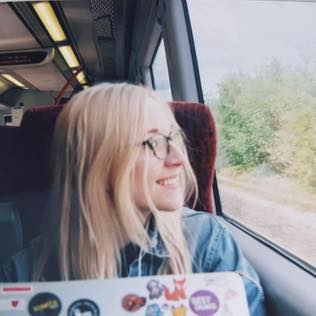 PR, events and social media by day, lover of all things geeky and retro. Can often be found scribbling notes at the back of the gig.