Review: Peace smash two-hour Birmingham homecoming
With a setlist stretching almost two hours, Birmingham hometown heroes Peace brought generations of fans together with their hatrick of smash hit albums at Birmingham's O2 Institute on Saturday 24th November.
In all honesty, the support made us wonder if we had wondered into the wrong room. Expecting the usual four piece indie outfit, a pleasant surprise was welcomed through Murkage Dave. Leytonstone born, Manchester based Murkage celebrated his debut album Murkage Dave Changed My Life with R&B and soul that leant back into hazy beats, soulful inflections and softened vocals.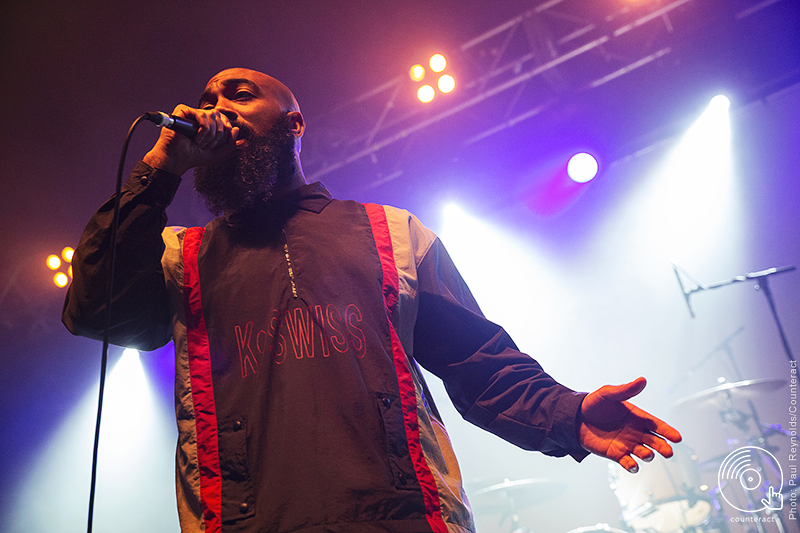 Murkage Dave
Murkage Dave's outlook on the world is frank, similar to the pull of Birmingham's own Mike Skinner. Murkage Dave tells of debts piling up, freezing in front of text messages and scorching vulnerability. It's all a refreshing palette cleanser in a world of formality, and helped Murkage Dave grip this new found audience.
[amazon bestseller="murkage dave"]
Cannonballing in with a frenetic cover of 'The Boys Are Back In town' – Peace leave no holds barred. Without even batting an eyelid they fire into staple hit and indie club classic 'Money' before a ricochet into 'Toxic'. "All I gotta do is forget you," Harry Koisser ironically chimes in a room heaving with nostalgia and in-the-now-excitement.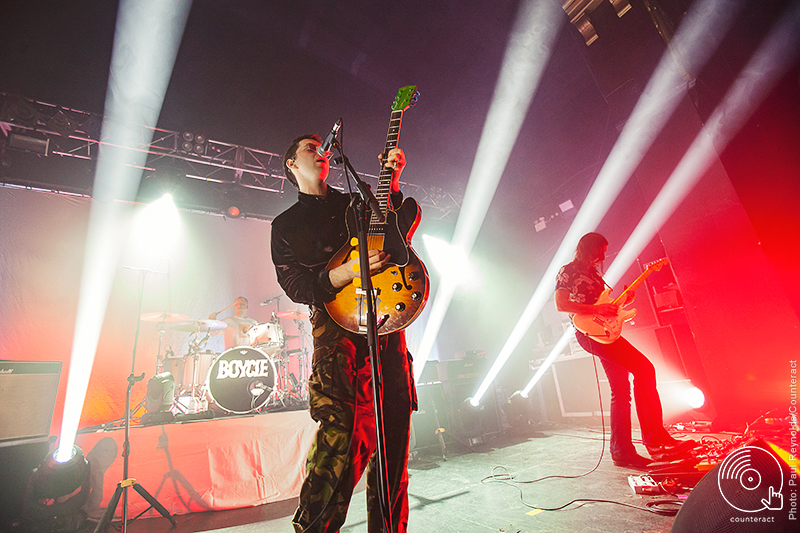 Peace
The lights fade into a sunset hue, reds turn to subdued blues as Peace welcome in third album ballad 'Magnificent' an array of generations looking up at their home town heroes. Another sharp prick of irony falls as Harry sings (in camo trousers and round sunglasses, no less) "I wish I was everything that I'm cracked up to be," almost like a double entendre on the whole night. If there's any current band that is held with such high praise in Birmingham, its Peace.
This mood doesn't last long as the crowd is lifted with current single 'You Don't Walk Away From Love' followed by the rare marvel 'Flirting USA', flittering between Bohemian bass line grooves and 80s pop inflections. This element of the gig is where Peace's subconscious influences trickle through. They themselves flirt with subtle nods to 90's Britpop like Suede and Ocean Colour Scene. It's after this fan favour that Harry checks in: "Does anyone need anything down there? Packet of crisps maybe?" This deservedly nonchalant and stereotypical rock and roll persona carries through into Lost on Me before the tone shifts again into the self aware (and sometimes self deprecating) but always climatic 'Silver Lined', 'Perfect Skin' and 'I'm A Girl' before melting down into a cover of Nine Inch Nails' 'Hurt'.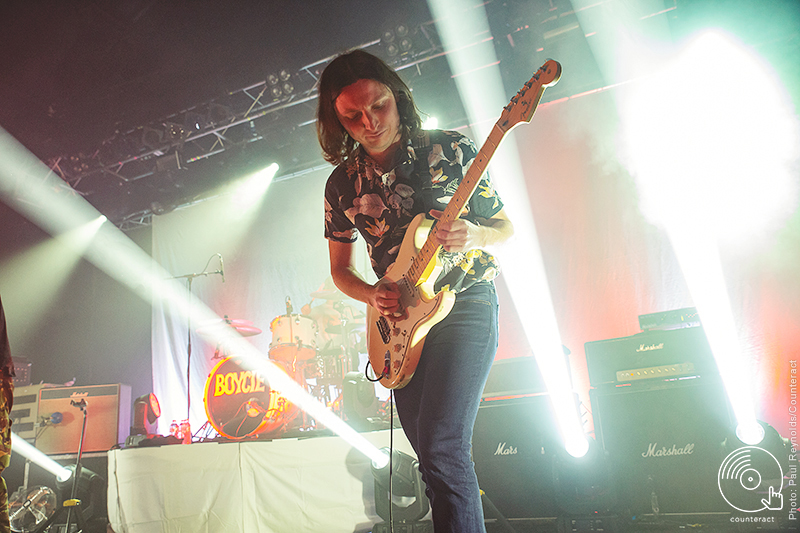 Peace
A cover of a song that on the surface seems like a total mood killer, but it's one that Harry explained at a secret Symphony Hall gig, was one of his favourites. It's an open look into their world, matched with the heart on sleeve charisma of 'Angel' that followed, pouring into a stripped back, mini solo set with just Harry. Fan favourite 'Gen Strange' met new contender 'Kindness Is The New Rock and Roll' before the well-respected 'Float Forever', careering through all elements of what people think they knew about Peace, before they bared all on album number three.
The band re-emerge in a cloud of smoke, delving into treasures from their very first EP; suddenly transpiring into an elongated psychedelic fusion, part wholly concentrated and part like a relaxed jam session. Peace melt into 'Bloodshake', one of their first songs that set the fire alight all those years ago. A climatic segment of a show that's no where near over, as Peace perform cult favourite, met with first album nostalgia and new found, third album love for nearly two hours.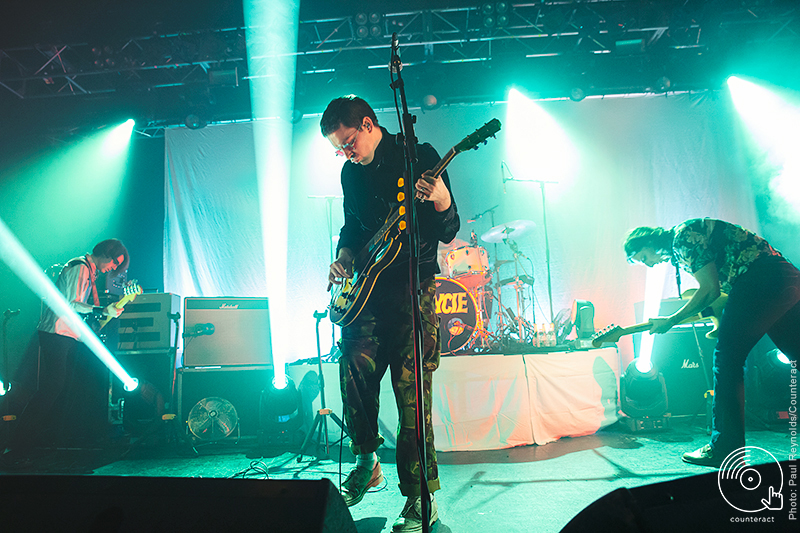 Peace
Something that Harry has always been fond of is serendipity, admitting in a recent interview that returning to Birmingham felt like a complete circle and this two date 'World Tour' was something that naturally felt right. Tonight, the O2 Institute welcomed people on every part of the Peace timeline, and it's clear to see that Peace have already left a legacy with Birmingham.
Photographs by Paul Reynolds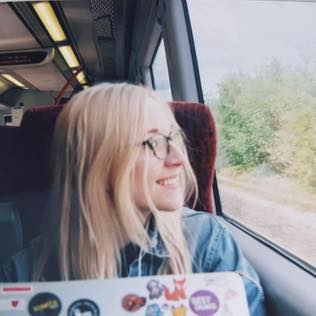 PR, events and social media by day, lover of all things geeky and retro. Can often be found scribbling notes at the back of the gig.