Kongs is the latest addition to Birmingham's nightlife gaming scene
Kongs Birmingham opened on 15th November and offers craft beer, burgers, ping pong, 80s arcade games and more.
Birmingham has seen a surge of nightlife gaming spots popping up across the city in recent months, with Kongs Birmingham the latest to set up shop.
Situated just off Victoria Square in the city centre, Kongs is housed within the former Chameleon Bar on Hill Street – and it couldn't be more different than its predecessor.
Gone is the self-proclaimed sophisticated bar and restaurant aimed at over 30s, with Kongs, a retro bar that offers 80s arcade games, ping pong, craft beer, burgers and more, now in its place.
Kongs Birmingham is a fairly stripped back affair with minimal design and simple wooden fittings. Most of the machines are around the edge of the venue which leaves a large space for the dancefloor when resident DJs are in.
Craft beer fans can enjoy drinks on tap from brewers including Beavertown and Lost & Grounded, while others brew limited edition beers especially for Kongs. The bar itself is quite long which prevents long waiting times and there's a large selection of spirits on the shelves.
Kongs houses a number of retro 80s gaming machines including Golden Axe, Mortal Kombat II, Teenage Mutant Ninja Turtles, Donkey Kong and OutRun 2. Games are played by token, which cost £1 each from the bar or token machines around the venue. Gamers can also challenge their friends to a game of ping pong on one of the two tables inside.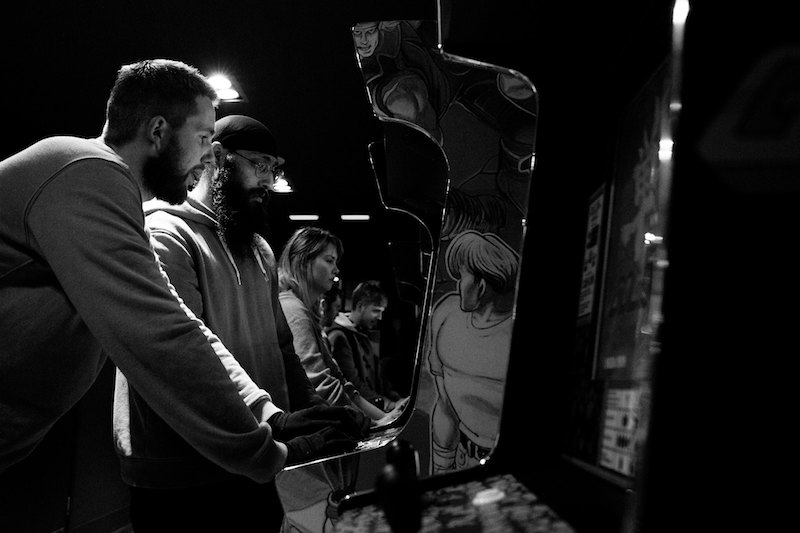 It doesn't end there. Following on from permanent residencies in Kongs Bristol and Cardiff, Burger Theory has also taken over the kitchen in Birmingham.
With burger names like Down n' Dirty, The KFC, Prairie Girl and The Don, how can you resist?
https://www.instagram.com/p/BqKDw6nHkqp/
There are also capabilities for live music, which would eventually bring another centrally located music venue into the mix.
For more information, please visit kongsbars.com.
Kongs opening hours are as follows:
12pm-12am Sunday-Tuesday
12pm-1am Wednesday-Thursday
12pm-2am Friday-Saturday
Founding editor of Counteract. Freelance travel and music journalist.