Review: Bring Me The Horizon kick off their UK tour in style
Steel City metallers Bring Me The Horizon kicked off their First Love UK tour at Arena Birmingham on Friday 23rd November
[amazon bestseller="bring me the horizon vinyl"]
Long-term fans of Bring Me The Horizon will know that their recent sound has evolved to be a lot more mainstream than they were 12 years ago. Label pressure? Perhaps. Lead vocalist Oliver Sykes has openly spoken about the need to adapt their sound in modern times by giving the label a few singles and experimenting with the rest. As a result, BMTH now sound more radio-ready than rough-and-ready.
Armed with a diverse back catalogue, Sykes and co. kicked off their UK tour at Arena Birmingham with a setlist that spanned across every release in their armoury – including set opener, 'Mantra', from the to-be-released 2019 album Amo, and 'The House of Wolves' from cult record Sempiternal.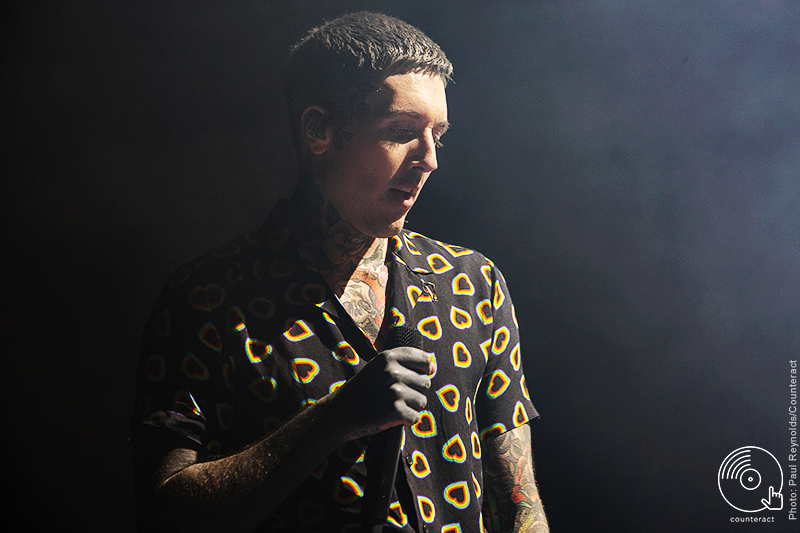 Sykes, who orchestrates his adoring audience like a giant puppet master, is on top form as he instructs his worshippers to mosh, sing louder, open mosh pits and just about everything else in-between. Of course, they hang on his every word and sing louder when they're told to on 'Go To Hell For Heaven's Sake'. There's little room for respite this evening in a set which feels like a greatest hits show – and that's impressive in itself for a band of this age.
'Sleepwalking' sees a sense of poignancy descend as it's dedicated to anybody going through a difficult time. There's a real community spirit in the air and it's clear that BMTH mean a lot to so many.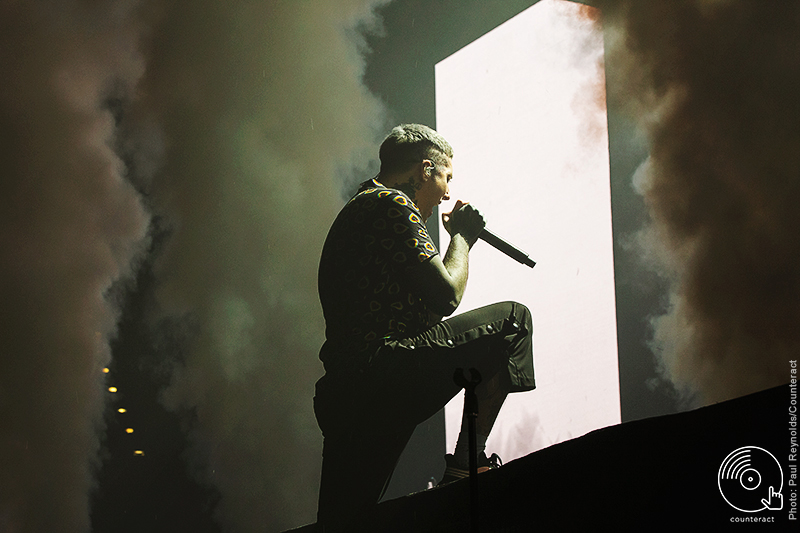 The mid-way point of the set sees a welcome surprise to those BMTH fans who have been there since circa 2006. Declaring that his vocal coach probably won't be happy with him, Sykes' brings back his guttural vocals on a medley which features 'The Comedown', '(I Used To Make Out With) Medusa', 'Diamonds Aren't Forever' and 'RE: They Have No Reflections' – a set of songs that you certainly wouldn't expect to see in their modern set, and definitely not at an arena.
As the majority inside Arena Birmingham probably hadn't heard of BMTH between 2006-2008, the energy levels have dropped. "You lot weren't even born," exclaimed Sykes as he bridges the gap between 'Diamond's Aren't Forever' from 2008's Suicide Season and 'RE: They Have No Reflections' from 2006's This Is What The Edge of Your Seat Was Made For – technically, he's factually incorrect but he knows that it's a risk to play these songs. Sykes then gives away how he really feels about BMTH's radio-ready music, by saying "okay, back to the shit songs now" before launching into 'Can You Feel My Heart'. His honesty is equal parts humorous and refreshing.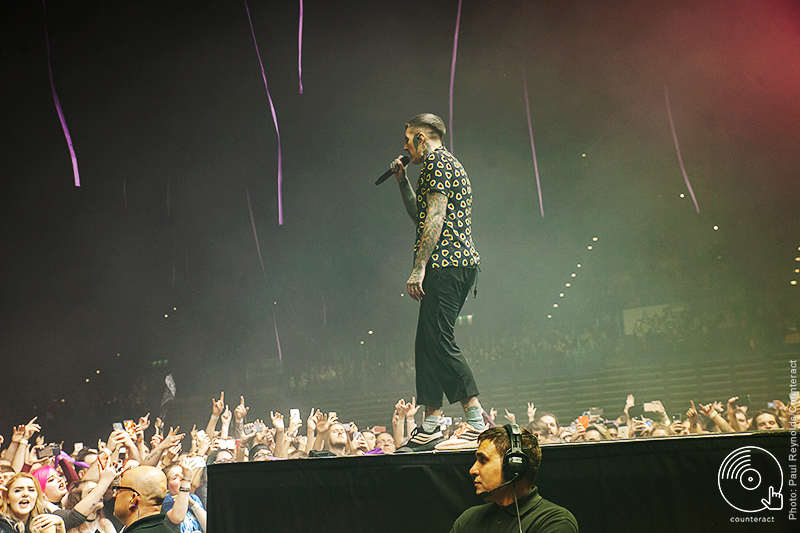 Closing the main set with a heartfelt, acoustic rendition of 'Drown', BMTH return shortly after with 'Doomed' and the anthemic 'Throne,' which sees Sykes instruct the Birmingham crowd to crouch down for the final chorus. Combined with a confetti cannon, this causes a raucous ending to the evening.
It's not just the crowd who have enjoyed themselves either. "This is the most amount of people we've ever played to in Birmingham – it's fucking mental" says Sykes during a break in play. BMTH have earned their arena status and it's an impressive performance from a band who finally seem to have found comfort in their own status.
Photographs by Paul Reynolds
[amazon bestseller="bring me amo"]
Founding editor of Counteract. Freelance travel and music journalist.