Review: Freya Ridings exudes confidence at the O2 Institute
London singer-songwriter Freya Ridings played to a sold out crowd at Birmingham's O2 Institute on 9th March
[amazon bestseller="freya ridings cd"]
A few years ago, Freya Ridings was living out her desires of playing piano in old churches and garnering a fan base through social media, precipitated by a stripped back, beguiling cover of the Yeah Yeah Yeah's 'Maps'. But since her single 'Lost Without You' went viral in early 2018, receiving national airplay and appearing on prime time TV shows such as Love Island and Sports Personality Of The Year, the singer-songwriter has had a dizzying ascent to mainstream success. With headlining UK and US tours already under her belt, and her debut album due out in May, 2019 could catapult her even further into the limelight.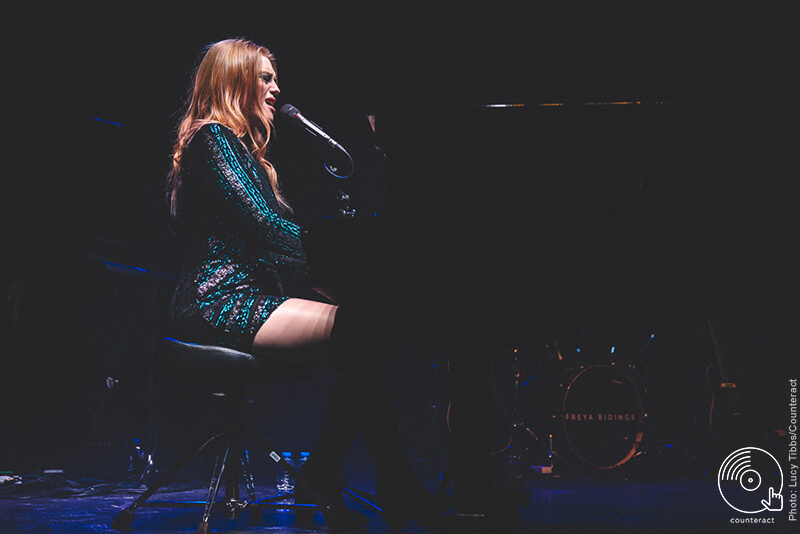 From the heartfelt tug of her latest single 'You Mean The World to Me' to the driving pop of 'Love Is Fire' accompanied by audience hand claps and the "wooh woohs" of the London Grammar sounding 'Ultraviolet', Ridings' vocal is completely on point tonight. She also has this ability to belt out anthemic songs that reach into the furthest recesses of the room, whilst still being able to attain a level of intimacy by pulling it all right back, as if she is singing again in those old reverential venues.
Tracks like 'Castles' and 'Elephant' are bathed in melancholy with accompanying cello, the emotion stirring in her deep rich tone. With such a powerful and bewitching voice, there are times when the piano seems to melt into the background, almost disassociating itself from herself and joining with the other backing instruments of guitar and drums. So when it does come to the fore on tracks like the jazzy Tori Amos influenced 'Poison' and the fantastic gospel groove of the show's climax 'Holy Water', there is a fullness and realisation that the singer's piano playing is an integral part of the package and what magic she can conjure up with her voice she can also do with her fingers on the keys.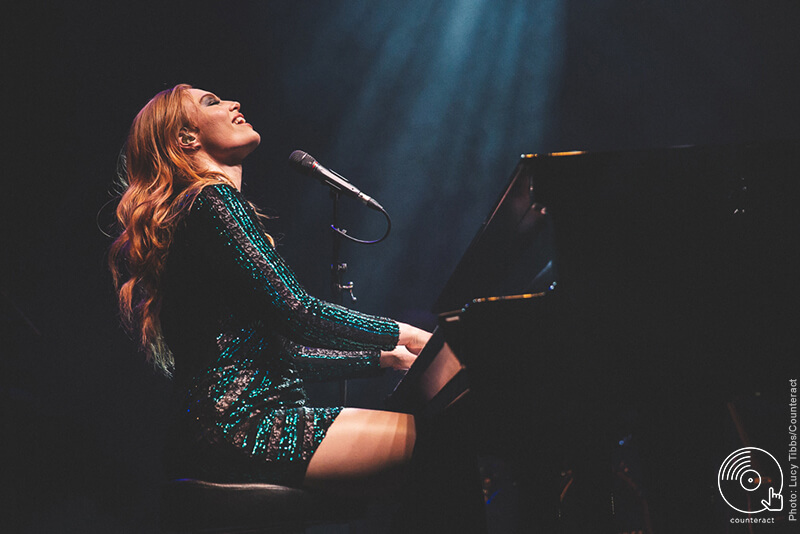 Of course the biggest audience reaction of the night is saved for 'Lost Without You', which the singer classes as a "song that changes your life". Matching the shimmer of her sequined dress and the flick of her long flowing hair, she sparkles with confidence, commanding not just the stage in solo moments of glaring spotlight ('Wishbone') but also the audience.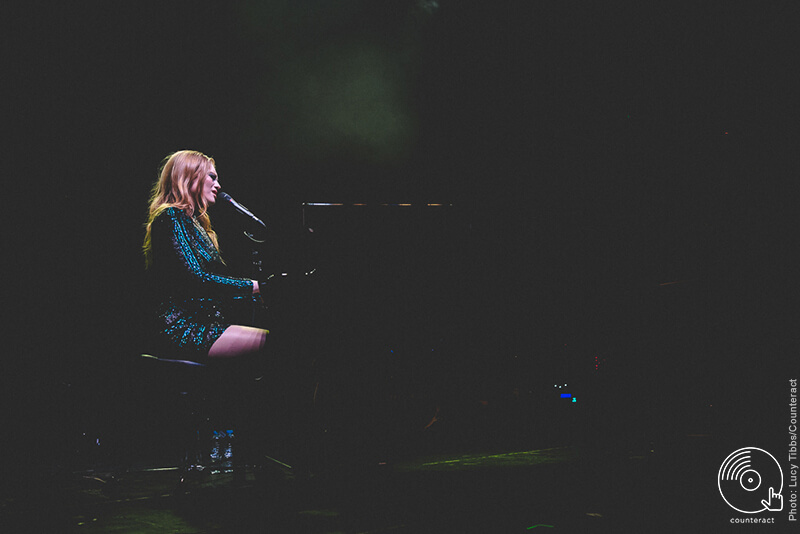 Midway through her set she moves away from the piano and takes up a guitar front of stage for 'Unconditional', greeted by a sea of lit phones by request to "hold up a light for someone you love unconditionally". Perhaps a little bit of everyone's glow is reserved just for her?
Photographs by Lucy Tibbs