Review: BLOXX induce sweaty mayhem at sold-out Birmingham gig
Headlining and selling out the Sunflower Lounge for the second time, BLOXX take to the stage on a very busy and clammy Saturday October 5th.


Kicking off the Saturday night, what once was Gauranga are now the youthful five-piece band Full Colour from West Yorkshire, who head straight into a indie lover paradise of jangly guitars and rhythmic hooks with their first song 'The City'.  The young talent slide perfectly into the upcoming indie scene, with their new single 'Strangers' highlighting finger-picking talent and harmonised vocals. A short and sweet set left the crowd a taste of what these boys have to offer.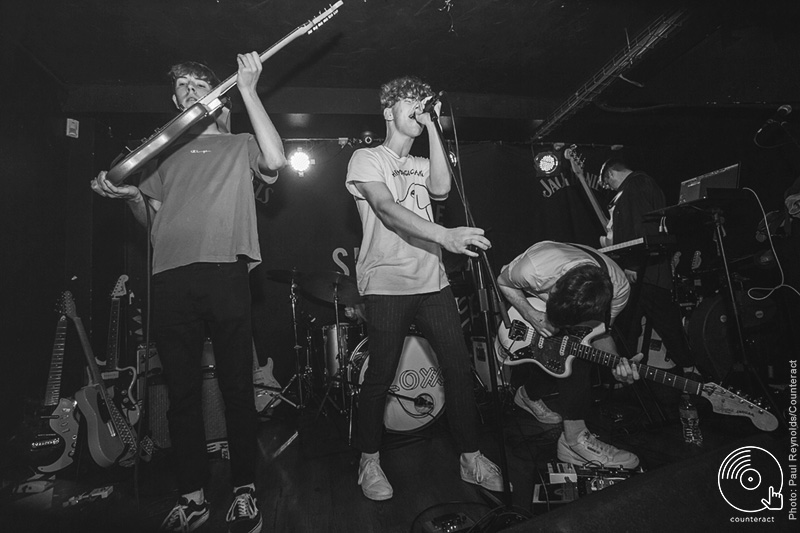 Full Colour
Next to the stage was garage rockers On Video with their first single 'Recipe' from new EP 'Clap Trap'. These boys pick it up a knotch with grungey undertones layered with shouty yet invigorating vocals and on top of that, their own take on 'rocking-out' dance moves. The difference in sound of acts gives a variety to the night, keeping the crowd on their toes. Latest single 'Adversary' is centred around hard-driven guitar riffs, a sprinkle of bass and light and airy backing vocals while 'Past Tense', was received well with few members of the crowd joining in with lyrics and a small jive. It's safe to say On Video are on point with their care-free, erratic and wild energy. As their set ends with Ghee, they promised they would see the crowd again in the mosh pit for BLOXX.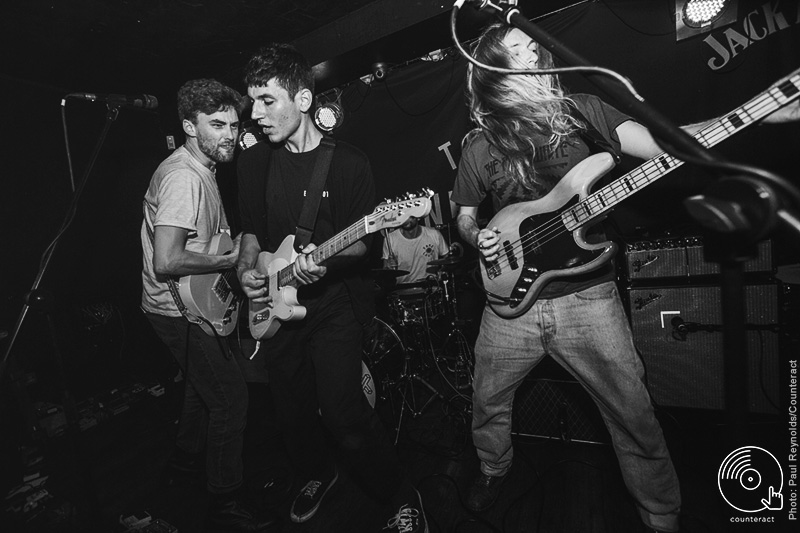 On Video
The headliners begin to take their positions on stage with the lively-spirited lead singer Fee squeezing through what little space there was between the crowd and appears on stage last. BLOXX smile and greet their fans, inviting them to enjoy themselves, sing along and have a bloody good time as it's a Saturday night. And of course, we do. Indie bop 'Sea Blue' immediately fabricates a dancing crowd.  'Monday' follows suit and Fee begins to beam from ear to ear as a mosh pit is born, her cheeky grin fixed upon her face.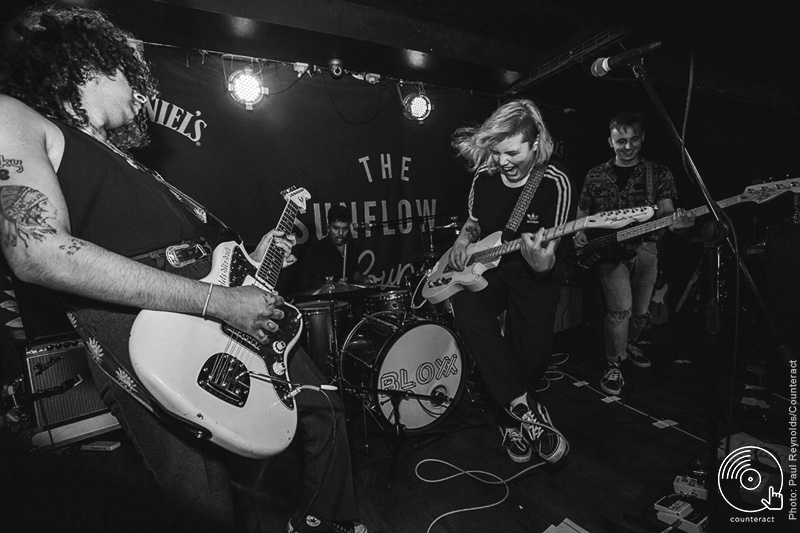 BLOXX
Armed with their gripping riffs and infectious melodies, it's no wonder this band are on the rise. For the first time of the night, the band recite an added postlude to 'Monday', to which the crowd enjoy bouncing along to. Next on the agenda is 'Coke' as Fee explains the song was written at 17 years of age, and not about the can of Pepsi. It's clear to all that the indie band enjoy what they do as the friends fool around on stage, laugh between chords and dance with their instruments.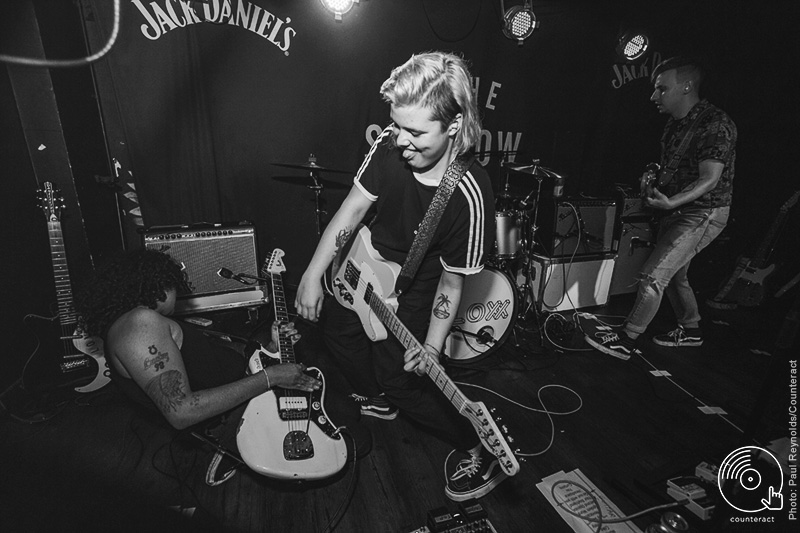 BLOXX
As the band's set advances, the sweat begins to pour on the face's of their fans. Despite Fee's guitar being toned down, she continues with her guitar in 'Novacainn'. The way she orchestrates the crowd is poised and perfected as they listen to her instruction to just bounce. A quick sip of her Red Stripe and Fee's back with the newest single released just a few days ago, 'Go Out With You'.  The set concludes with 'Curtains' and the band confessing their love for the Midlands before Fee leaves the remaining band members to jam out with another postlude, which showcased some impressive guitar playing behind one of the guitar members' heads.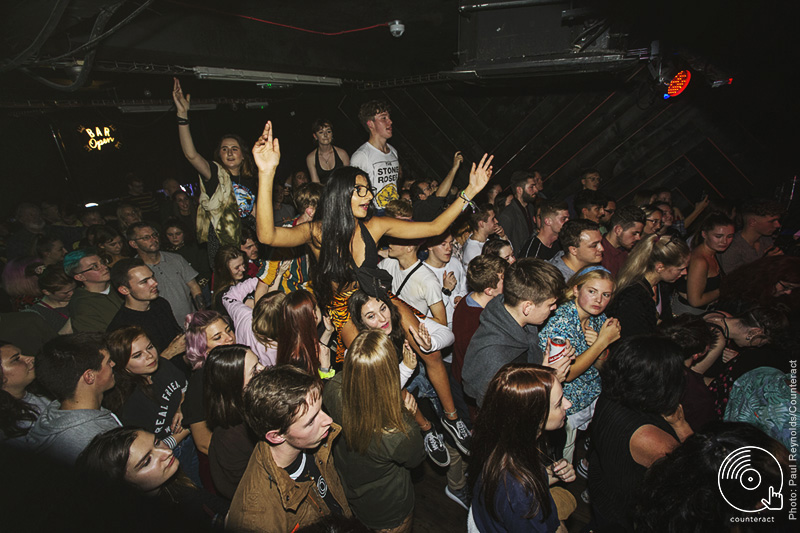 Photographs by Paul Reynolds 
Like this? Try these…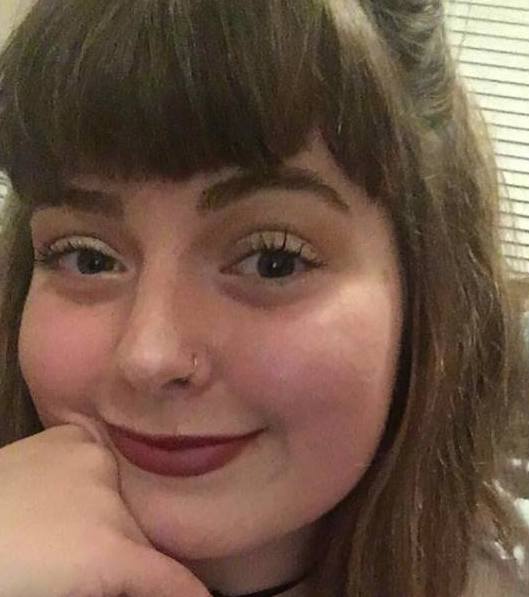 Hello – you'll find me in a library or most likely at a concert. I enjoy music from the likes of Ben Howard to Mallory Knox (and everything in between).