10 gigs in Birmingham this January for less than a tenner
After shelling out on Christmas gifts, Boxing Day Beers and a night of celebration for New Year's Eve, January hits hard. Shaking off the January blues on a budget is tricky, but luckily Birmingham's music scene is plentiful and thriving – and you can even find yourself discovering new music for less than the takeaway you'd get on the way home! Here are ten of the best gigs in Birmingham for less than £10.
---
Ghosts of Dead Airplanes + Mark Butler + MeMe Detroit + Chloe Mogg + Sacha Batchelor
Who: Local line-up of breakthrough artists in homage to David Bowie
Where: The Night Owl
When: January 6th
Tickets: £7, here
During a night in homage to the late, always great David Bowie, with the likes of Ghosts of Dead Airplanes and MeMe Detroit taking to the stage, alongside an array of modern acts with their own retro grooves and dark undertones.
---
In Her Own Words + For The Win + Better Than Never + Victory Lane + You Know The Drill
Who: LA four-piece keeping pop punk alive
Where: The Flapper
When: January 11th
Cost: £7, here
Midlands promoters Surprise You're Dead are starting the year off with a treasure trove of fresh acts, with Californian quartet In Her Own Words being amongst the loot. Giving a new lease of life to pop punk, In Her Own Words are energetic and modern, but still carry elements of the genre that bring some real nostalgia. This show has a heavy amount of crowd pleasing supports, all with their own pop punk and alternative anthems to set the crowd alight.
---
Average Sex + Semantics + Exhailers
Who: Charlatans support band off on their first headline tour
Where: Hare & Hounds
When: January 24th
Tickets: £5, here
Fresh from supporting The Charlatans on tour, Average Sex come to the Hare & Hounds on their first UK run of headline shows. The band, signed to Tim Burgess' label OGenesis, will be bringing their punky-grunge sound to Birmingham for just a fiver! Support comes from two of our favourite locals, Semantics and Exhailers.
---
Zawe + George Pannell 
Who: Six piece folk band with heavy soul influences
Where: Actress and Bishop
When: January 12th
Tickets: £6, here
With influences stemming from Otis Redding, and Joel Amatarding, Zawe have their roots firmly planted in folk, but branch out into soulful melodies and story driven lyrics. Originally a solo act lead by Phillipa Zawe, a fully fledged band creates a fuller, more atmospheric sound. Support comes from Birmingham based indie artist George Panell, comining catchy indie riffs with political punches.
---
Riscas + Spilt Milk Society + Candid + The Real Cool 
Who: spritely tropical indie four piece from the Midlands
Where: The Sunflower Lounge
When: January 19th
Tickets: £6, here
Having already being crowned BBC Introducing's Artist of the Week, Riscas have gained a momentous following with their tropical guitar riffs, euphoric energy and cheeky chappy charisma. Supports include Spilt Milk Society, a local indie-pop group constantly experimenting with their wound; Candid, an up and coming Coventry four piece who see Catfish & The Bottlemen as inspiration; and The Real Cool, a dreamy pop band with an 80s influence.
---
Casey Lowry + Special Guests
Who: Gleaming indie-pop act
Where: Hare and Hounds
When: January 21st
Tickets: £8, here
With a kick of the snare drum and a enigmatic guitar melody, Casey Lowry is ready to take Birmingham by storm. Full of that British indie music charm we all know and love, Casey is a sure fire hit amongst the locals and will bring sunshine to a dreary January day.
---
Sextile + Special Guests
Who: LA quartet blurring the lines between 70s punk and 80s synthwave
Where: The Sunflower Lounge
When: January 25th
Tickets: £6, here
Synthwave is back. And this time, it has bite. Meet Sextile, their illustrious, rebellious and tireless. Refreshing 70's punk with a wave of 8's synth and modern day tenacity that has seem similar acts like The Horrors rise to stardom. Quickly creating their signature sound during their debut album A Thousand Hands, fans should expect sophisticated synths, moody bass and looming and lingering lyrics that shake you to your very core.
---
The Night Cafe + Plaza + Sugarthief
Who: Liverpool based, indie pop extravaganza
Where: The Castle and Falcon
When: January 26th
Tickets: £8, here
After recently supporting Sundara Karma and The Hunna, The Night Cafe are embarking on their own cross country tour. Layered guitars and snappy drum beats match a happy-go-lucky indie vibe, one that has become the soundtrack to this years summer festivals. Supports include post-indie and heavy hitting Plaza and Birmingham pop-rock group Sugarthief.
---
Kioko + Namiwa Jazz + Vital + Zara Sykes + This is Elektric + Alan Kurly McGeachie
Who: Indie-reggae band headlining in aid of Love Music, Hate Racism
Where: The Crossing
When: January 27th
Tickets: £8, here
Alongside a vast amount of supports, reggae-indie band Kioko will be performing in Birmingham in aid of Love Music, Hate Racism, celebrating diversity and culture within the music industry.
---
The Wholls + The Regulars + Harry and the Howlers
Who: Jazzy, yet poppy, punky, yet indie. The Wholls are an energetic and mysterious mixed bag
Where: Actress and Bishop
When: January 30th
Tickets: £6, here
Round up your month of eclectic and electric gigs with a band that encompasses just that. The Wholls are ridiculously charismatic, letting guitar licks and riffs flow through subdued, excitement building verses into a dynamic, punchy and infectious chorus. After an impressive run of festivals including Bestival, Reading and TRNSMT, The Wholls are ready to let loose on Birmingham alongside their equal indie counterparts The Regulars and thunderous 50s rock and roll sound of Harry and the Howlers.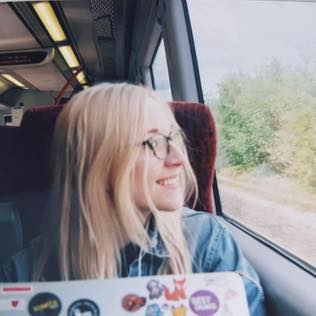 PR, events and social media by day, lover of all things geeky and retro. Can often be found scribbling notes at the back of the gig.