Festival review: SHOUT Festival 2019 celebrates LGBTQ+ arts talent
In its tenth year SHOUT Festival was a sparkling showcase of LGBTQ+ film and performance over the course of 12 wonderful days.
SHOUT Festival 2019 took place across a variety of well-loved Birmingham arts venues, as well as the legendary Nightingale gay nightclub (Birmingham's first legal queer space). The festival programme was jam-packed with highlights, including a stand-up show from the one and only John Waters.
For those of you not lucky enough to attend, here's a rundown of events I got the chance to experience at the festival.
---
Opening Party: Hedwig and the Angry Inch
The festival kicks off with an event at The Nightingale consisting of a series of quirky performances from primarily British drag acts, followed by a screening of John Cameron Mitchell's Hedwig and the Angry Inch (a film adaptation of Mitchell's musical of the same name).
The warmup to the film screening includes a fun variety of drag, from your standard gay club fare (e.g. lip-syncing to Lizzo) to the less conventional, including an unforgettable performance by pint-sized Liverpudlian artist Midgitte Bardot (Tammy Reynolds), who reads her filthiest and most violent sexual fantasies out from a diary while cradling a baby doll, to great comedic effect. It's not really what you'd expect from a drag act, but it certainly subverts dominant ideas about disability and sexuality, and what's the point of drag if it's not subversive?
A cult favourite, Hedwig and the Angry Inch centres around the life of an East German trans woman (played by Mitchell in drag) who is the frontwoman of a glam rock band. Hedwig stands as something of a historical artefact, made back when the distinction between identities such as trans woman and drag queen were far less widely understood (the musical version originally opened in 1998).
The movie delves into Hedwig's past to give a sense of the difficult life she has led, having fled Communist East Germany in her youth to live with her first love, who leaves her for someone else on their one-year anniversary. On top of that, she carries the shame of a botched sex reassignment surgery, which has left her with an 'angry inch' down below (the namesake of her band, The Angry Inch).
---
Hedwig's complex relationship with gender is a central theme throughout. "Wig in a Box", a song about the transformation she feels when she dons feminine attire, exemplifies why the film continues to resonate among queer audiences.
The act of putting on makeup and a wig is the act of fashioning a particular kind of self: or in the words of queer theorist Judith Butler, an act of gender performativity. Often, film representations of drag are insensitive and homophobic, but Hedwig portrays its protoganist's gender experimentation with empathy and admiration.
By looking back to an iconic movie from the start of the century, SHOUT gives a sense of what is to come: a celebration not only of contemporary LGBTQ+ arts, but its forefathers, too.
---
Rebel Dykes & The Archivettes
Day 2 of SHOUT features a lesbian history documentary double bill, starting with the as-of-yet incomplete Rebel Dykes, a low-budget documentary on lesbian life in the 80s. It's no secret that LGBTQ+ history is usually told in ways that centre gay men, so it feels special to be at a lesbian-specific event.
The room is full of the sound of women laughing as the talking heads in the film reminisce about the old days of British lesbian punk/DIY culture: lesbian BD/SM clubs, squats, mail-order dildo services… Most is light-hearted, and one gets the feeling that certain sensitive issues are avoided, but it's an entertaining watch nonetheless.
---
Rebel Dykes is followed by The Archivettes, a documentary that is considerably more sober in mood and is set in the United States, where it looks at the Lesbian Herstory Archives in New York. The film begins with Melissa Saks discussing her partner Ellie Cosant's untimely death from cancer aged 36.
Like numerous other women, Cosant chose to have her belongings donated posthumously to the archive as a way of documenting her life. Cosant was not a celebrity: the archive exists to keep a history of American lesbian lives, period, not merely to celebrate the most high-profile ones.
The film includes insightful interviews from 'archivettes' who discuss (amongst other things) how the how their work means facing death: going through the belongings of lesbians who are no longer with us, and selecting items to be kept in the archive.
Death is a conversation that can be particularly difficult for gay people, who may have homophobic birth families who are unlikely to honour their identities in death, and The Archivettes addresses this in a way that invites reflection, and acts as a reminder of the importance of preserving LGBTQ+ histories.
---
John Waters: This Filthy World and A Dirty Shame
The crown jewel of the SHOUT programme is undoubtedly John Waters (director of Pink Flamingos, Hairspray, Cry Baby, writer, actor, gay icon…) making his first ever appearance in Birmingham at the Hippodrome, where he performed his hilarious one-man-show.
This Filthy World takes its audience on a journey through Waters' psyche: mixing stand-up comedy with autobiographical reflections on his lengthy career, including his relationships to fellow giants such as the late Divine ("I'm still shocked Divine is dead to be honest").
Aged 73, Waters remains as rude and outlandish in his humour as ever (scatalogical jokes being a particular favourite of his). While not for everyone (a joke about snorting the ashes of the deceased fell flat), his quips bring moments of undeniable hilarity.
There are more sober moments where he opines on politics, too: at one point, he makes an announcement recognising the contributions of lesbians to the gay movement, through their work fighting the AIDS crisis alongside gay men, which is met with applause.
---
But this is John Waters we're talking about, who has built a career offending people's sensibilities. 'Political correctness gone mad' being a recurrent theme, it's not long before he tells us (tongue in cheek) that he thinks there's too many gay people these days, and there needs to be some kind of vetting process.
At his best, he punches up, musing about the potential for defecating in bigots' lawns as a form of protest: "Sometimes turd terrorism is necessary", he tells us.
When his humour rests upon critiques of what he views as extremes of identity politics (such as 'theybies', babies whose parents don't reveal their child's sex to others), however, there's a palpable sense of a generational fissure (most of the crowd being younger than Waters). But imperfect though he may be, it's difficult not to like him.
Post-show, a signing session for copy holders of Waters' newest book attracts long queues. After some time has passed to allow fans to attend the meet and greet, there is a late night screening at The Electric down the road of A Dirty Shame, the last film made by Waters (possibly ever).
---
An outrageous take on the sexploitation genre, the main character Sylvia Stickles is a sexually repressed suburban mother played by Tracey Ullman, who develops a post-head injury sex addiction. She isn't alone in her predicament: her neighbourhood is home to a mixture of hypersexual and actively anti-sexual people, where head injuries convert the sexually repressed into sex addicts (Waters poking fun at both sexual puritanism and sexual libertarianism in good measure).
Released in 2004, A Dirty Shame feels slightly dated at times. The inclusion of Ursula Udders (Sylvia's teen daughter), whose main character trait is having enormously large breasts, adds little to the film, for instance. It isn't a good movie (is it meant to be?!), but it's certainly an experience!
---
SHOUT: a triumph for LGBTQ+ audiences
I unfortunately wasn't able to attend any other events at SHOUT, but the programme also included a sold-out Vogue ball, Travis Albanaz's Burgerz (a piece of theatre on burgers – yes, burgers) and anti-queer harassment.
I got the feeling that the festival curators made a real effort to represent a variety of tastes and subgroups of the LGBTQ+ community, and to make SHOUT accessible by offering free tickets to some events to people on low incomes, which was brilliant to see.
Overall, I really enjoyed SHOUT Festival and look forward to next year's instalment!
---
Like this? Try these…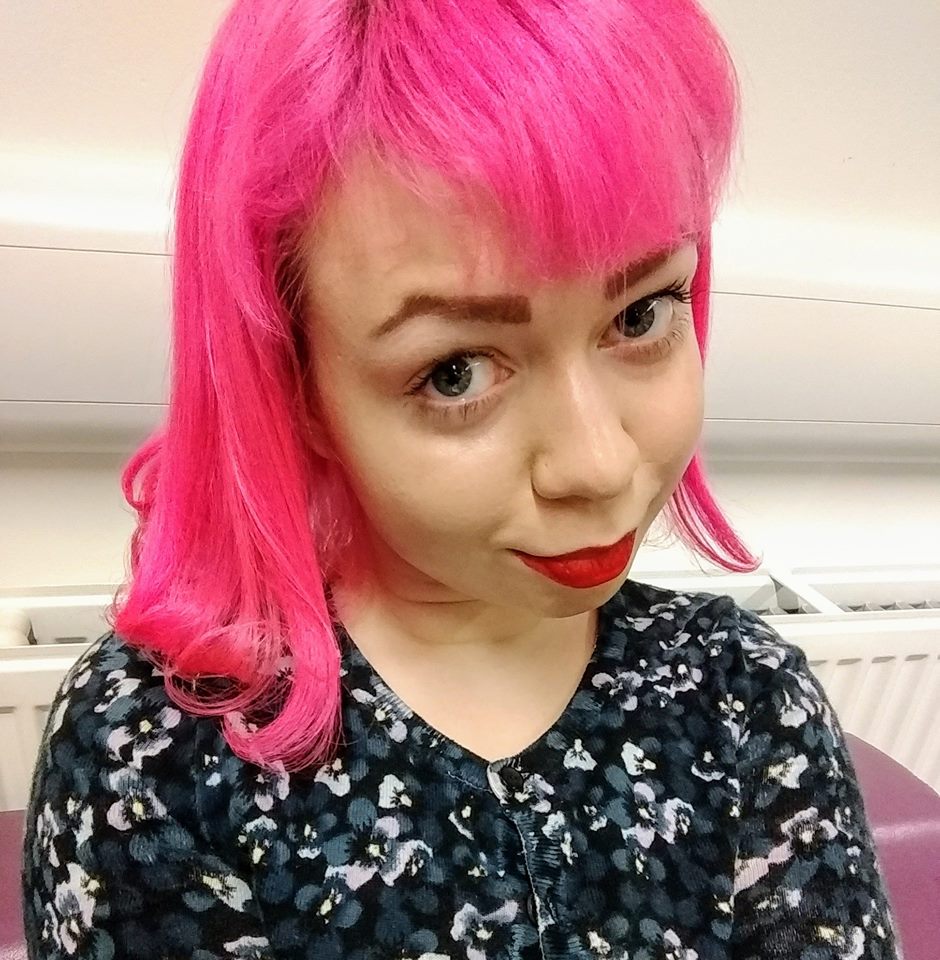 Sociology student at Uni of Warwick. Victoria Legrand fangirl. I like amplifying marginalised voices in music (female, LGBTQ, etc).