Feature: The best TV shows this decade you probably missed
This decade has made it easier than ever to indulge, binge and soldier through umpteen TV shows, but that doesn't stop a few slipping through the cracks. Read our picks below.
After our rather foolhardy attempt to narrow down the best television shows of the past ten years into a list of just 20, some of our writers were a little disgruntled. "What about X?" they groaned, "I have really strong feelings about Y!" they yelped. That's why we've given them an outlet here to let it all out — less a list, than a group pop culture therapy session.
So, what actually is this list then? Well, it's not strictly a collection of shows you probably missed (thought you might well have) than a collage of gems in the rough; shows that aren't quite ready for the all time greats list, but touched and moved us nonetheless.
---
Mr. Robot
---
It's been quite the decade for Sam Esmail. Not only did he somehow make the infamously geriatric USA network cool with his sexy cyberthriller Mr. Robot, he then pushed Julia Roberts to give her best performance in yonks in his sexy military-rehab-thriller Homecoming. But Mr. Robot is where he cut his teeth, and Mr. Robot is still his defining work.
Taking an increasingly prescient look at the sort of r/atheism-browsing hackers that seem to drive so much of our online discourse, over four seasons Sam Esmail has gotten increasingly bold with his stylistic choices. From his signature tight, low framing of subjects, to his bravura-title credit smashes, Mr. Robot is rarely anything less than ecstatically pulse-quickening. With the series finale on the horizon, it's just the right time to get on board. [Blaise Radley]
---
Getting On
---
One of the most underseen comedies this decade is the painfully funny Getting On. Written by and starring Jo Brand, Vicki Pepperdine and Joanna Scanlan, Getting On received a very positive response from critics and was subject to a U.S remake, but it's seldom referred to as a show of any real cultural significance these days.
A show about the daily lives of NHS staff on a geriatric ward has little right being as smart, sharp and morbid as this. Jo Brand's straight-faced quips make for one of the best comedy performances of the century, let alone the decade. Think The Office but with more jokes about poo and death, and you've got yourself a winner. [Harry Jones]
---
Sharp Objects
---
"Problems always start long before you really, really see them."
Reporter Camille Preaker (Amy Adams) is sent back to her fictional hometown of Wind Gap, Missouri, to report on the murder of a young girl, found posed in the middle of town, whilst another girl is listed as missing. But this small town on the fringe of the deep South contains all the home (dis)comforts Preaker has been running from.
The atmosphere is stifling, not least when Camille stays with her mother, a Golden Globe-winning turn from Patricia Clarkson as a Southern Belle, who remains both aloof and yet severely oppressive. Adams too is note perfect playing a woman struggling with alcoholism and self-harm. She quietly screams sadness. And yet she desperately wants to help these young girls, including her sister.
What we see are women living with "chronic pain". Pain built in. These are "women with conditions…Men, sure, they have bone snaps…a surgery or two. Women get consumed." [Jeremy Arblaster]
---
Stewart Lee's Comedy Vehicle
---
It's not hard to find stand-up comedy on television, but talking about it critically often feels thankless. Humour is subjective and the content of most observational comedy rarely lends itself to further analysis. This is why it's such a pleasure to watch Stewart Lee's Comedy Vehicle, a series of half hour sets that frequently levied hilarious and incisive blows at destructive rhetoric.
Stewart Lee's comic persona exists in constant resentment of the audience and the dialogue between them is a genius source of comedy. This is compounded by consistent experimentation that has stand-up itself in its crosshairs just as much as social issues. Britain's best comic isn't for everyone, but his level of craft is undeniable and unmatched. [William Blanchard]
---
The Legend of Korra
---
An animated kids show sequel series to an anime-aping American classic was surely never set to ignite mass audience interest, but that didn't stop The Legend of Korra being one of the most consistently creative action shows on TV this decade. Not convinced? Just watch that trailer above, and tell me that's not some of the finest hand-drawn animation you've seen this side of Studio Ghibli.
During its four seasons (that seems to be a bit of a theme this article), The Legend of Korra proved to have a heart as big as its oversized element-bending combat. Was it inconsistent? Absolutely, but when it was firing on all cylinders it really was rarely bettered. Besides, it had Henry Rollins voicing a sociopathic monk — what more do you people want? [Blaise Radley]
---
The Bridge
---
Scandi-noir really came into its own in the 2010s. In The Bridge, brutal crimes, grim landscapes, convoluted detective work, and a socially incompetent police officer made for one of the most enjoyably dark crime shows of the decade.
Over the course of 4 seasons of consistently bonkers narratives that rarely let up, The Bridge tackled eco-terror, grief, revenge, family division and the cold heart of police work. Sofia Helin as Saga Noren was a perfectly blunt metaphor for the icy sensibility supposedly needed to solve crime, and how that emotional detachment often gets in the way of handling human problems. [Harry Jones]
---
Crazy Ex-Girlfriend
---
Television has struggled with the musical. Prior attempts Glee and Smash ultimately proved timid and lacking in ambition. Enter Crazy Ex-Girlfriend which, over four seasons, fully embraced the genre's extravagance and masterfully married it with a hilarious, brutally introspective tale of mental health and self care.
Obscenely talented creator/star Rachel Bloom infused the show with a toe-tapping enthusiasm, using cringe comedy and intelligence to interrogate social narratives about love and happiness. Crazy Ex-Girlfriend had a keen ear for parody and incorporated a wide range of musical influences to create countless memorable song and dance numbers.
Despite these many achievements, it was criminally underseen, consistently being the lowest rated show on network television. As if this decade wasn't embarrassing enough! [William Blanchard]
---
Any Human Heart
---
William Boyd's series, based on his own popular novel of the same name, chronicles the life of fictional writer Logan Mountstuart as he brushes gently against some of the 20th Century's most influential people. It's told through four different Logan's spread over the course of his life, with a reflective, 80-year old Logan played tenderly by Jim Broadbent, whilst Sam Claflin and Matthew Macfadyen play a young and 'middle' Mountstuart effectively.
It's an unpredictable journey that fits loosely around major historical events such as World War II or the counter-cultural art scene of the 1960s, and Any Human Heart relishes in its opportunity to show the variety of life and love one person can experience. [Jeremy Arblaster]
---
Broad City
---
Ilana Wexler and Abbi Abrams burst onto our TV screens fully formed, brimming over with sexual bombast and sexual hang-ups respectively, but most of all with a believable and dynamic friendship. Sure, that's in part to do with their real-life closeness (going as far as to use their own first names for the show), and the web-series that preceded Broad City, but making that shit fly week-in, week-out still ain't easy.
Perhaps it's down to how perfect those first couple of seasons were that Broad City was subject to dips over its five season-run. But then, isn't any relationship between bester-than-best friends? For its bold and progressive politics, its honest depiction of semi-slumming it in New York (take that Girls), and for frequently being downright hysterical, Broad City still stands up a towering comedic statement. [Blaise Radley]
---
Like this? Try these…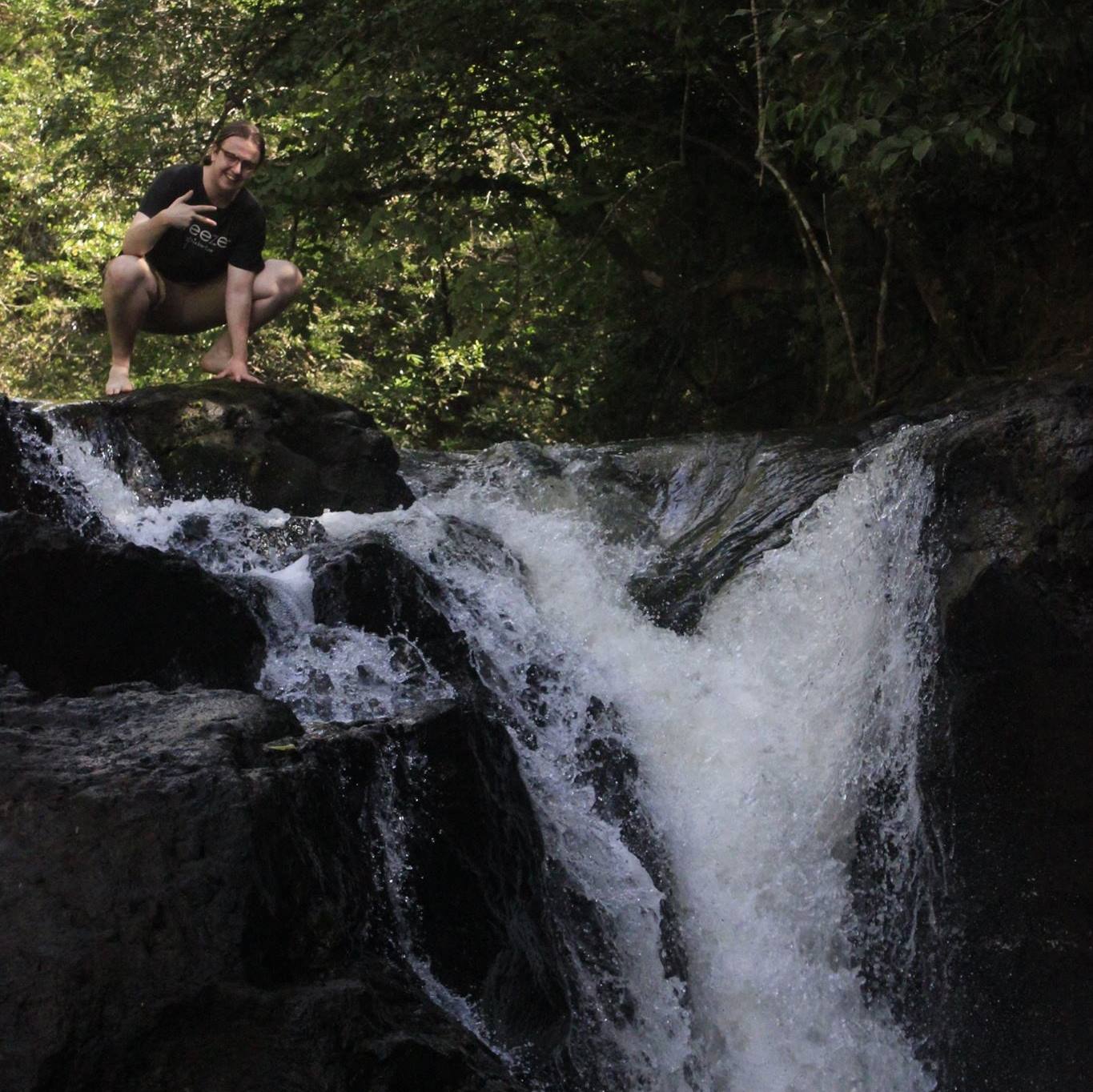 Film editor, occasional writer, and sporadically coherent ranter. Bear in mind that if it stars Robert Pattinson or is directed by Bong Joon-Ho it's probably getting an extra star off the bat.