15 of the best independent shops in Coventry
Although decidedly more modest than Birmingham's dazzling array of independent stores, Coventry has its fair share of indie gems, from bookshops to vintage clothing outlets to chocolatiers.
Many of them are concentrated in FarGo Village, Coventry's delightful answer to the Custard Factory, but there's quirky shops to be found around the city.  Check them out and give them your support!
Read: We spent the day at FarGo Village – Coventry's mini Custard Factory
The Big Comfy Bookshop
FarGo Village's Big Comfy Bookshop (also featured in our Coventry venue guide) is a community-spirited bookstore selling a variety of new and secondhand books at very agreeable prices. Open 7 days a week, it boasts its own café selling coffee, cake, and even jacket potatoes. The shop also doubles up as a regular venue for acoustic gigs, with a bar open in evenings that serves a variety of alcoholic beverages.
FarGo Village, Far Gosford St, Coventry, CV1 5ED
Skud
For anyone who likes alternative aesthetics and is unsatisfied with the city centre's nearby emo favourite Blue Banana, Skud, a shop hidden in the City Arcade, stocks a selection of Goth and alternative clothing, from petticoats to 50s-style dresses. The staff are also very helpful.
City Arcade, Coventry CV1 3HX
Gosford Books
As well as the Big Comfy Bookshop, Far Gosford Street is home to this well-stocked secondhand book store that is well worth a visit. Gosford Books is an old-fashioned bookshop for those who go to bookshops for the books and nothing more. Carrying a variety of fiction and non-fiction, it's quiet and dark, perfect for those who hate the brightly lit bustle of many high street stores. And cash-strapped students will appreciate the affordable range of academic texts available. But be warned, the shop operates on a strict cash-only policy.
116 Gosford St, Coventry CV1 5DL
Just Dropped In… Records
https://www.instagram.com/p/B3ojN6cAC7b/
Love vinyl? You're in luck. Just Dropped In… stocks both used and new vinyl records to suit a variety of tastes, from pop to soul to punk rock. And if you're looking to downsize your collection, they buy vinyl and cassette tapes from customers. (Header image).
FarGo Village, Far Gosford Street, Coventry CV1 5ED
Choc 'n' Roll
This family-run hand-crafted chocolate shop is rated among the 'top 40 restaurants' in Coventry on TripAdvisor. As well as selling chocolates to take away, Choc 'n' Roll have a cafe serving hot chocolate (of course), coffee, pastries, and other baked goods. And they offer vegan and gluten free options! The shop also hosts workshops for those who want to learn how to make their own chocolates.
FarGo Village, Far Gosford Street, Coventry CV1 5ED
Warwick Oriental
Located in Canley, an area populated by a large number of the University of Warwick's East Asian international students, the recently opened Warwick Oriental stocks a great selection of East Asian foods at reasonable prices. The tofu selection is particularly excellent, and the customer service is great.
20-22 Prior Deram Walk, Coventry CV4 8FT
Beer Gonzo
Boasting a five-star rating on Facebook, this beer shop in the student area of Earlsdon stocks a large variety of craft beers. Its stock includes specialities like gluten free and vegan beer, and its selection of mixed beer boxes makes it a good shout for gifts, if you're already thinking about Christmas presents for the beer aficionado in your life!
3A Earlsdon St, Coventry CV5 6EP
Dream Hair & Beauty Supplies
Based in Canley's Cannon Park Shopping Centre, this store stocks a good selection of hair extensions and haircare products formulated for Afro/Caribbean hair (although they can also work well for non-Afro curly hair), including much-loved brands such as Cantu Shea Butter. It also offers specialised hairdressing services including braids and relaxers.
26, Cannon Park Shopping Centre, Coventry CV4 7EH
Fargo Scooters
Looking to buy or sell a motorcycle or scooter in Coventry? Fargo Scooters are passionate about motorcycles and scooters of all kinds. They sell both new and vintage scooters, including brands such as Lambretta and Vespa, which can be viewed both online and in their showroom. They also sell a variety of parts and biking essentials such as helmets and jackets; carry out repairs, and can draw on their expertise to advise you on the best bike for your needs.
FarGo Village, Far Gosford St, Coventry CV1 5ED
Milk Vintage Clothing
https://www.instagram.com/p/B3VCOt6BzR7/
Within easy walking distance of Pool Meadow Bus Station is Milk, a quirky vintage clothing shop that gets its stock from New York City and Toronto. The store is relatively new, having celebrated its first birthday in September, but it's already secured a positive reputation among young, stylish Coventrarians – no doubt in part because it offers a 10% student discount. The store also stocks a fab free magazine, NATIVE, which gives an overview of what's going on culturally in Coventry.
3 Hales St, Coventry CV1 1JB
TAG Artwork and Comics
Functioning as both local comic artist Al Davidson's art studio and a store aimed at lovers of graphic novels, TAG stocks a small but lovingly selected variety of comic books and art supplies. This store is a must-see for anyone of a geeky inclination who grew up with DeviantArt and Crunchyroll (you know who you are).
FarGo Village, Far Gosford St, Coventry CV1 5ED
Delikatesy Smaczek
Coventry's large Polish community means that it boasts a number of supermarkets dedicated to Polish groceries. Delikatesy Smaczek is conveniently located in the City Centre, and as you might expect from its name, has a delicatessen offering a selection of fresh meat, fish, and cheeses. The store also stocks a wide variety of Polish cupboard essentials, fresh fruit, and delicious baked goods at reasonable prices. The bakery's cream offerings are especially delicious.
4/6 Shelton Square, Coventry CV1 3DG
Auntie Olive's Attic
https://www.instagram.com/p/B29BttggPNg/
Love mid-20th century vintage furniture and clothing? Auntie Olive's Attic specialises in 50s, 60s, and 70s fashion and home items. It also sells lampshades made using high-quality vintage fabrics in store, which can be made to order. And if you have some unwanted vintage pieces that you think would fit right in, you can sell them; just get in touch and they'll see if what you've got is suitable for the shop!
FarGo Village, Far Gosford Street, Coventry CV1 5ED
Beadlebop Design
Established in 2006, Beadlebop are specialists in printing, embroidery, and design. They can create customised logos and designs for your business or club; business cards; stickers, and more.
FarGo Village, Far Gosford St, Coventry CV1 5ED
The Coventry Music Museum
Last but not least is the Coventry Music Museum's shop, selling clothes and memorabilia to help keep the Museum (which doesn't receive council funding) afloat. For anyone wondering, the shamefully under-advertised Coventry Music Museum is a permanent museum forming part of Stoke's 2-Tone Village, which celebrates Coventry's 2-Tone heritage with a cafe, Caribbean restaurant, and more. 2-Tone music, a genre fusing ska, punk, and new wave, originated in Coventry in the 1970s, and a good portion of the Museum is devoted to its history (although it also covers over aspects of Coventry's music history, as well as that of adjacent areas such as Leamington Spa). The whole Village is a must-visit for fans of the genre.
80 Walsgrave Rd, Coventry CV2 4ED
Like this? Try these…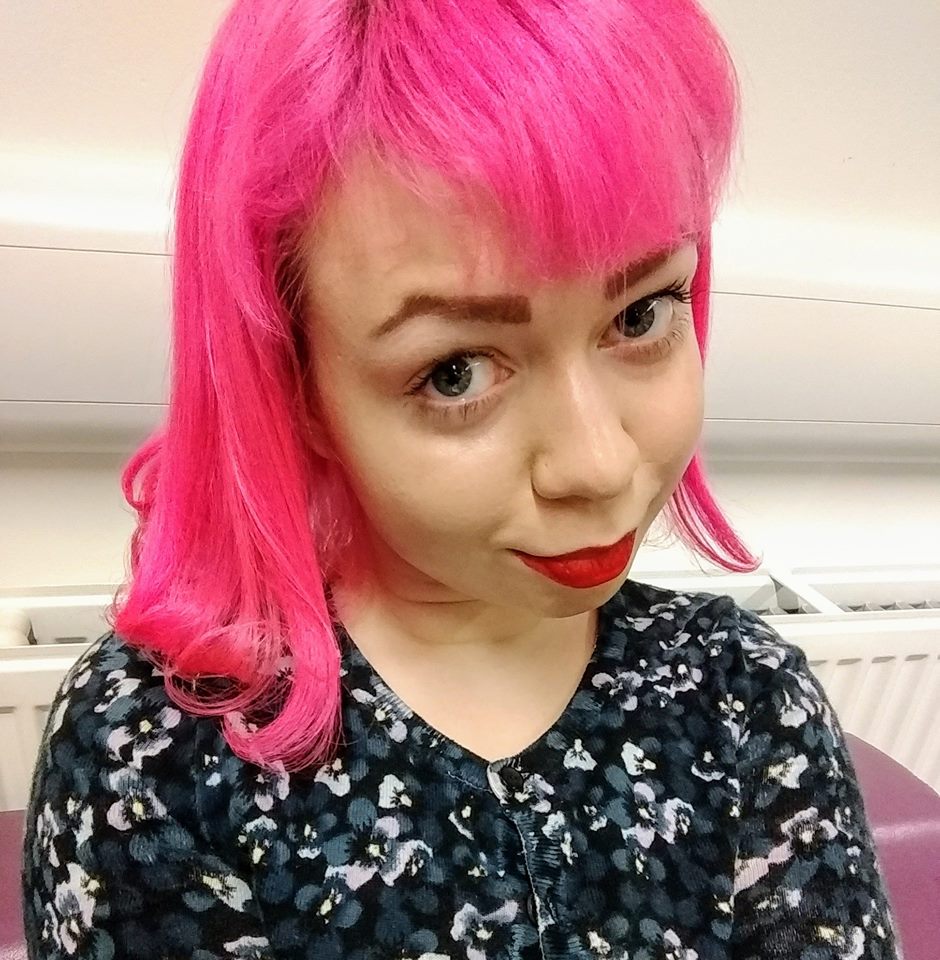 Sociology student at Uni of Warwick. Victoria Legrand fangirl. I like amplifying marginalised voices in music (female, LGBTQ, etc).