10 gigs in Birmingham this October for less than a tenner
As it gets dark at 4pm and you don about 12 layers just to keep mildly warm in good old Britain, things are heating up in the music world. This time of year draws out all the best artists for gigs, and right here you can find some of the best for less than a tenner.
---
Jordan Mackampa + Charlotte Carpenter
Who: Acoustic Folk meets heart-tugging soul
When: 1st October
Where: The Cuban Embassy
Tickets: £8.50
Folky blues ballads chiming from an acoustic guitar, met with strong lyrics of isolation, heartbreak and uniqueness all coming from a powerful, soulful voice that blends the lines between folk, pop and soul. Jordan Mackampa's songs are emotional, but full of pride, with this Coventry based musician aiming for higher than the stars and constellations he sings about.
---
Art School Girlfriend + Odmansbox + Veda
Who: Melancholically ethereal electro pop
When: 7th October
Where: Hare & Hounds
Tickets: £7
Originally from North Wales, Art School Girlfriend moved to London to hone her sound, moving from fronting a shoegaze band to self producing ethereal, yer dark indie pop that is a shadow of its own glowing self. The electronic pop pieces are entrancing, but with a dark edge that hooks you in for the long haul.
---
Childcare + Lazy Day + Cymbeline
Who: Newest picks of the bunch emerging form the London scene
When: 9th October
Where: Sunflower Lounge
Tickets: £7
After gaining critical acclaim with their first EP 'Made Simple', Childcare are back to celebrate new EP 'Luckyucker'. Described as a 'slinky' form of art rock, Childcare paint stories into their tracks, with assertive guitar hits and an even blend of male to female vocals. Childcare are the latest prodigy to come from London's music scene, often compared to the now Mercury prize winners Wolf Alice.
---
Boy Azooga + Man of Moon + Brain Food
Who: Expect wild drum beats, glitchy retro indie and a whole load of Kung Fu
When: 10th October
Where: Castle and Falcon
Tickets: £7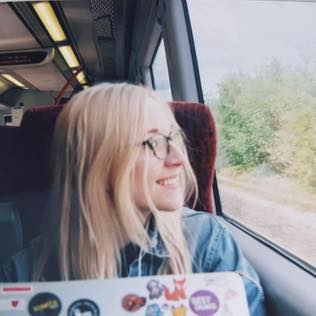 PR, events and social media by day, lover of all things geeky and retro. Can often be found scribbling notes at the back of the gig.