Review: Snail Mail reigned supreme over an evening of '90s slacker rock
Following on from her universally acclaimed debut, Lush, Snail Mail played a grungy set of lo-fi indie at the Hare & Hounds on June 3rd.
Lindsey Jordan, better known by the moniker of Snail Mail, has an underground reputation that's steadily built to a scene-wide fever pitch. Her zeitgeist-inducing moment came last year with the release of her debut album Lush, as pointed a series of teenage laments as anything else in the indie rock canon. It's no surprise then that her show on June 3rd at the Hare & Hounds in Birmingham was a sell-out.
Liz Lawrence ostensibly shares a few overlapping qualities with Snail Mail, given that she's a female singer-songwriter with a hazy electric guitar, but such an equivalency does both artists a disservice. Lawrence runs a wholly different gamut just by nature of the effortless dexterity of her voice, whether it was blasting out with urgency or quivering at barely a whisper.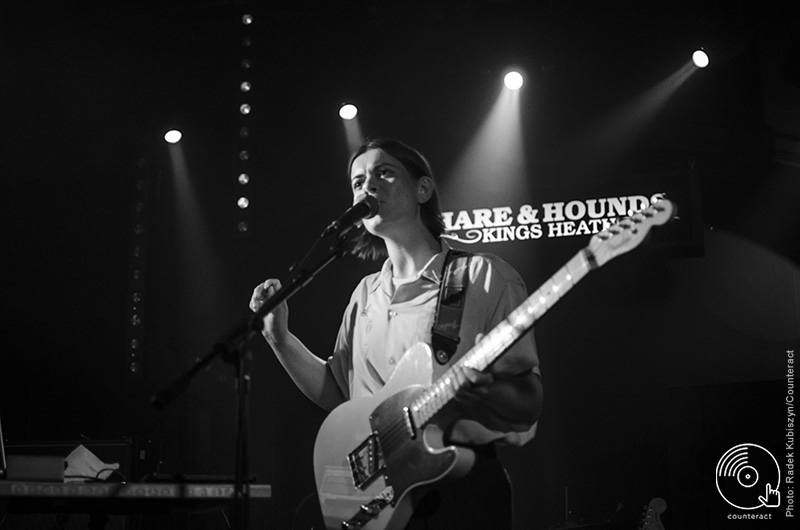 Liz Lawrence
More than just repetitive sadness though, Lawrence was able to flit between pop-ready melodies and downbeat slacker debasement with ease. Whilst her fuzzy riffs did plenty of work in augmenting either the air of melancholy or the anthemic tone, she was also bolstered by some well-produced backing tracks, adding more than just the requisite synthline—be it sequenced hand claps or hip-hop evoking basslines.
Above all else though, Lawrence had a free and easy stage demeanour that lacked for affectation. She didn't interact with the crowd too much, but always came across genially, and her small array of foot tapping and twisting dance movements conveyed a sense of rhythm without ever detracting from the music. Even with her modest set up—a Macbook and a Telecaster—she felt like an act more than ready to be occupying the headline slot.
Despite Snail Mail having similar origins as a lone performer, in contrast Jordan was supported by a full backing band, even as she was clearly still the guiding force. The band actually surged together on stage in one steady flow, before launching straight into a crunchy wall of distortion that then broke neatly into 'Heat Wave'. The one egregious addition was the grinning friend/fan India (I think) who was ushered up to play rhythm guitar after the first sonic onslaught. It was a simple gesture, but one that effectively set a subtly warming and inclusive tone early on.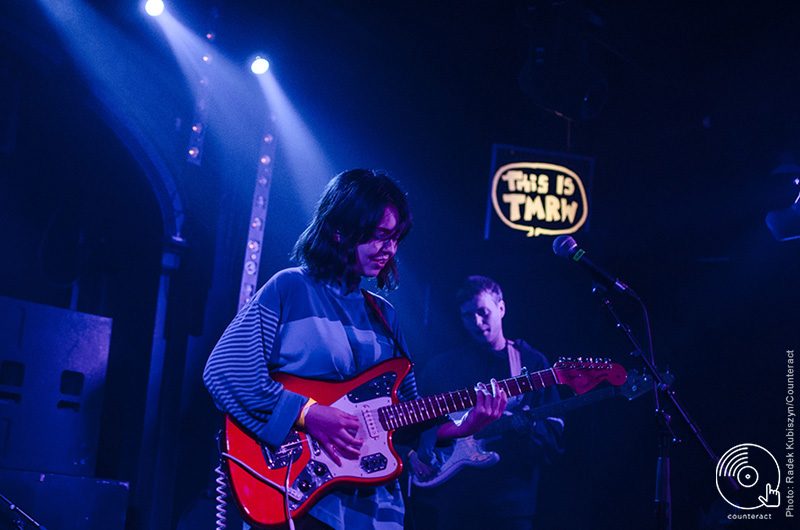 Snail Mail
Snail Mail's music has often gotten by dint of its potent honesty and raw energy rather than its complex arrangements, and her band were accordingly comfortable enough to put several little twists on the tracks from the start. Jordan interrupted her own lyrics occasionally to pose questions and introductions, whilst the wider rhythms and cadences were toyed with on a whim. Even when it was played straight, moments like the immediate transition from 'Dirt' to 'Slug' evidenced how well-oiled the band are.
As Jordan first got on stage a few comments murmured through the crowd concerning her short stature, but as soon as she started playing she instantly felt towering, playing with the kind of forthright passion that radiates palpably into the front row. At a few choice moments when she jumped into her down-strokes on the guitar, her tremolo arm waved wildly, acting as a real mirror image of the exuberance evident on her face. She might not have a perfectly pitched voice like Laurence, but it carried the same weight by dint of its sincerity.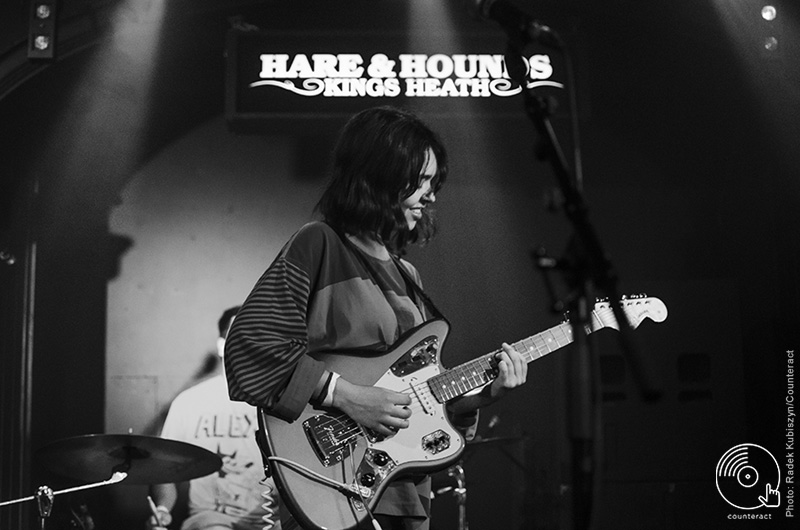 Snail Mail
Given the relative similarity of much of the material from Lush and Habit, there were a few points of sag due to tonal repetition, but that's a wider issue with those records rather than the live performance. Thankfully this was largely negated by Jordan's core songwriting strength, ensuring that each element of '90s grunge malaise was counterbalanced by a killer hook or a sharply navigated series of chords. Likewise, when the heartache really set in as on the double whammy of 'Speaking Terms' and 'Let's Find an Out'' the tone felt suitably sombre (even if the drummer was grinning maniacally throughout it all).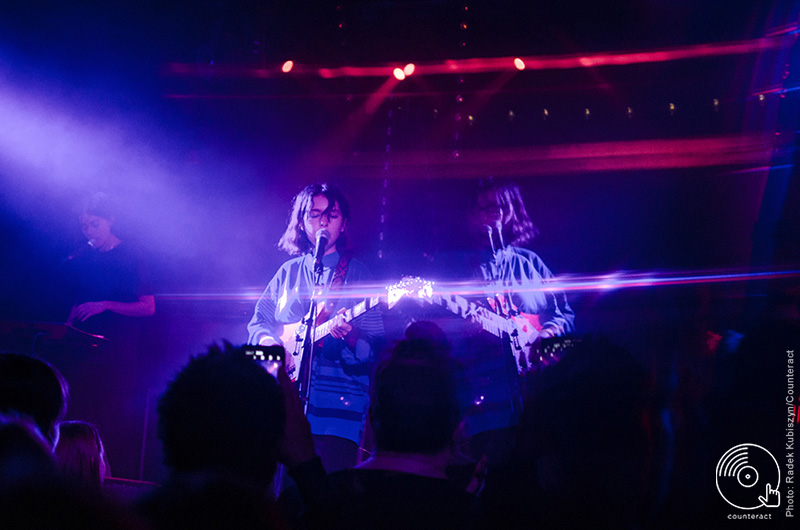 Snail Mail
After the one-two punch of big hits 'Pristine' and 'Deep Sea', Jordan was left on stage by herself to perform a cover of Courtney Love's 'Second Most Beautiful Girl in the World', a track from the short-lived Lois Maffeo-fronted '90s indie pop duo rather than that Courtney Love. Each note rang out clearly in isolation, carrying the textural resonance of Mail's every strum. It was a slightly sobering way to end the set, but certainly a fittingly elegiac one.
Photographs by Radek Kubiszyn
Like this? Try these…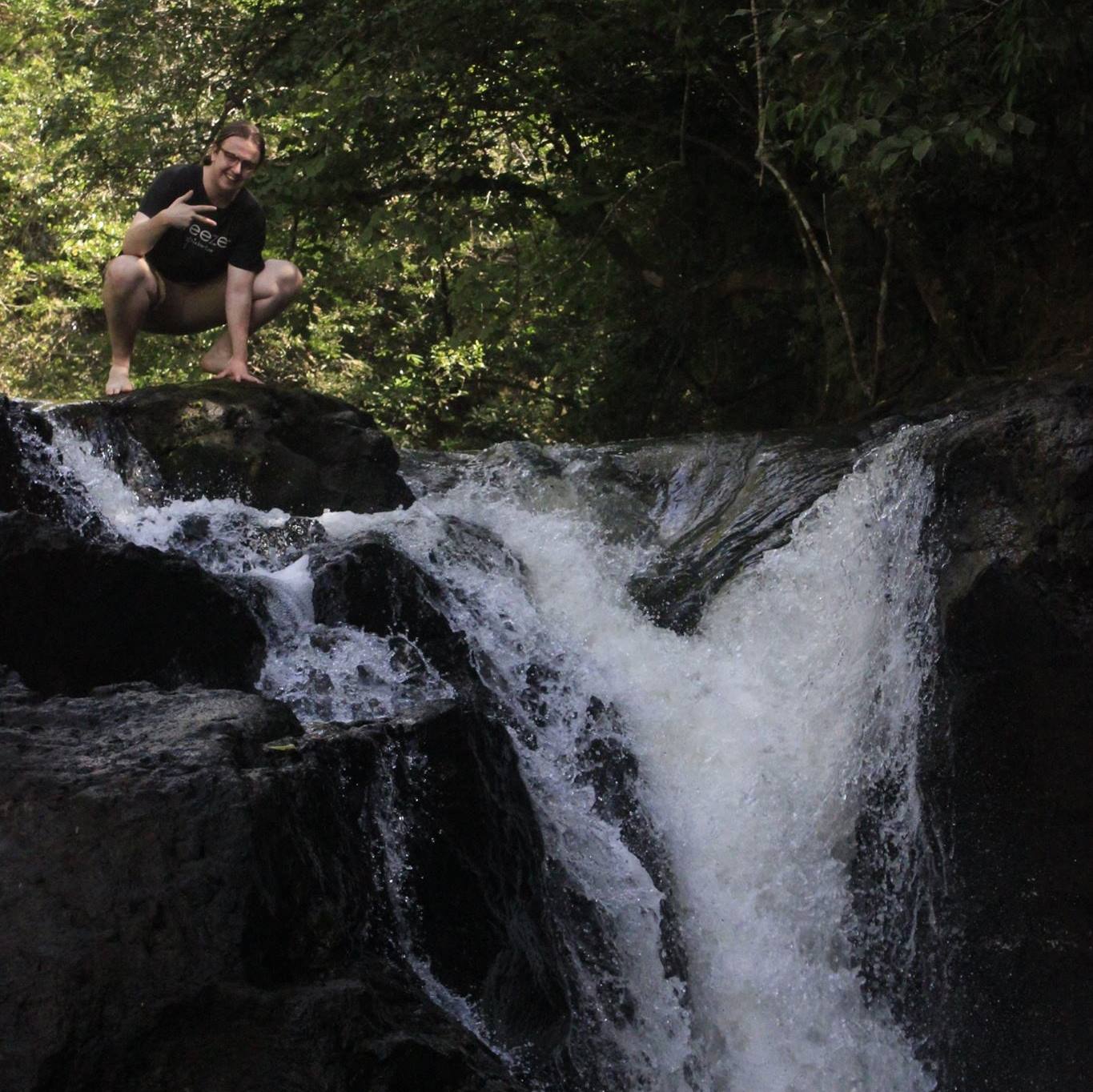 Film editor, occasional writer, and sporadically coherent ranter. Bear in mind that if it stars Robert Pattinson or is directed by Bong Joon-Ho it's probably getting an extra star off the bat.