Review: The Orielles and Dream Wife headline All Years Leaving Festival
Six years in, All Years Leaving has cemented its position as a mainstay of Birmingham music culture. Since its inception, the events promoters This is Tmrw have carefully curated line ups that offer cutting edge musicians and brand new artists the chance to thrive.
This year year is no exception. Set over two days, the event offers lucky punters the chance to check out sets some of the most exciting bands touring the UK in 2018. Check out our deep dive below for all the details on the most exciting bands that played this year's event.
Day one: Saturday 20th October
Touring in support of second album Grow Into It, which was released earlier this year, Doe open festivities with a collection of delicious well crafted cookie cutter power pop. Each track lasts between 3-4 minutes and is accented by languorous sustained guitar lines before exploding into fractured noisy choruses around the half-way mark. They bounce, twirl and scream their way into the hearts of those who made a special effort to arrive early.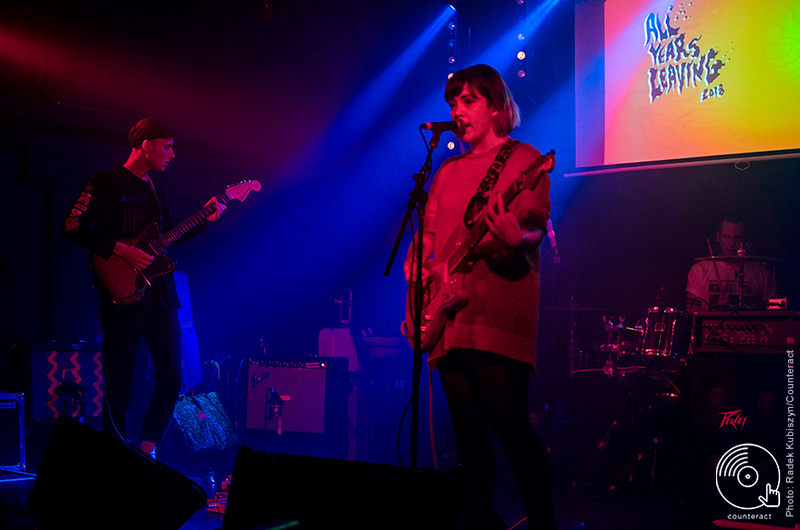 Doe
They are followed by Dama Scout, who spend their set swerving wildly between spectral dreamlike synth lines and juddering fuzz post-rock. Several times during their set they teeter close to implosion before stomping into a fresh Motorik groove. Put simply, they are undefinable, staggeringly obtuse and positively hypnotic.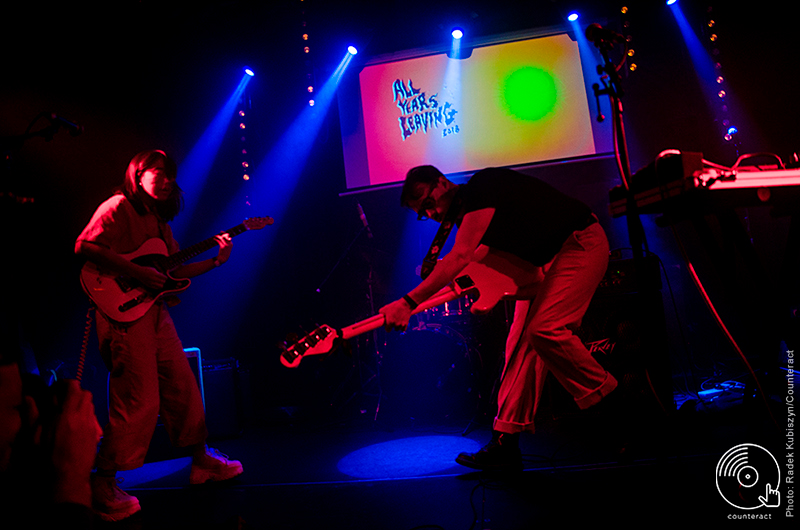 Dama Scout
In stark contrast Madrid's Baywaves offer a lush, introspective, reverb drenched psychedelia. Comfortable wig outs and burbling bass, loll and coddle the audience. Spacey jams abide and every one in the band wears a floppy fringe; it's possible that they smell of patchouli. The spirit of the 90's rears its baggy head – imagine The Stone Roses, if The Stone Roses were trapped at the bottom of a well.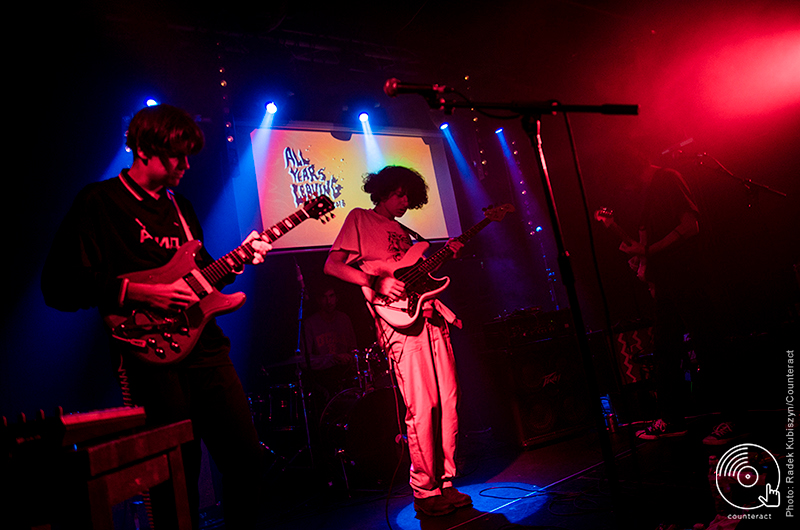 Baywaves
Menace Beach open their set on a wave of hammer horror synth and post industrial guitars, which squeal against a driving rhythm and sound like a disco at a haunted fun fair. Drum machines belch burp and bleep while atonal keyboards squeal and carry long drone notes. Their set inspires the first shuffled indie kid dance of the evening purely through its relentless sense of momentum.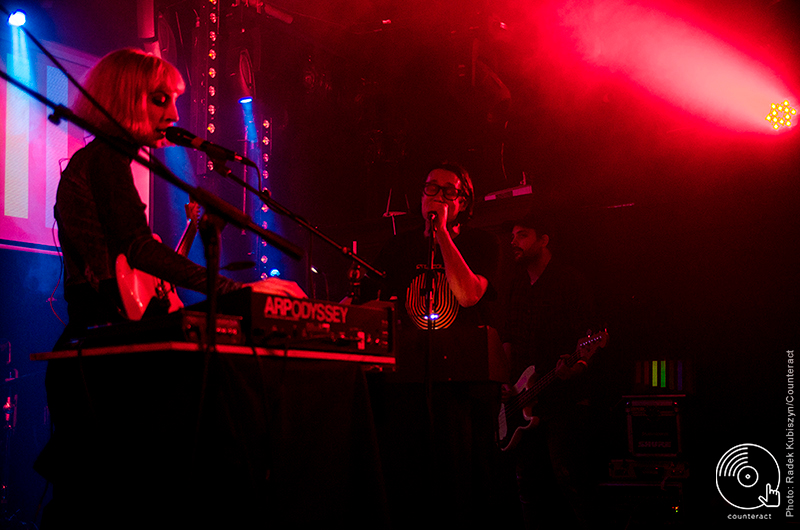 Menace Beach
Very much flying the flag for traditional. alternative culture, Massachusetts indie rockers Speedy Ortiz embody the spirit of spluttering alt-rock in the American tradition. Loud-quiet song structures lumbering bass, and razor sharp guitars snake throughout each of their tracks.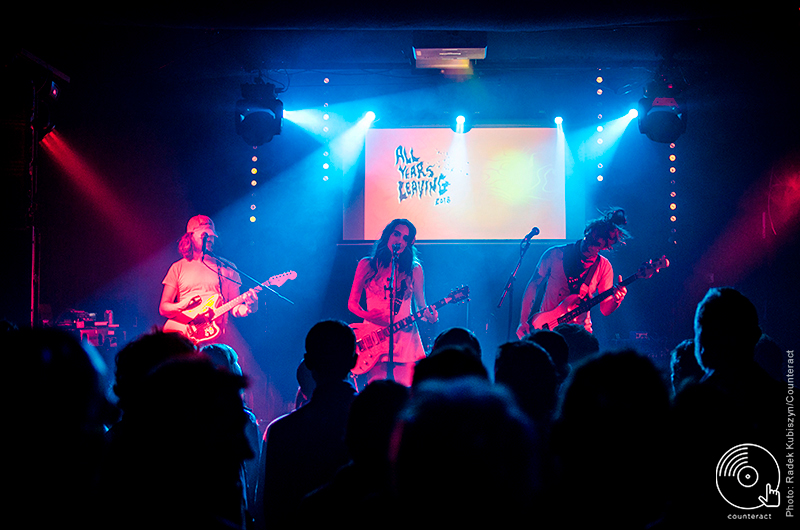 Speedy Ortiz
Part way through their set front-woman Sadie Dupuis expresses fond memories of previous visits to our city where the band were chastised for playing "Illegally loud". Their performance at All Years Leaving does nothing to assure critics that they have any intention of changing their behaviour. The volume on every instrument is turned up brink of feedback, and drums are hammered with a primal urgency as the band plough through their catalogue at break neck speed.
Bouncing onstage, full to the brim with youthful exuberance, The Orielles are an astonishing change of pace, and an interesting choice to headline the first days eclectic bill.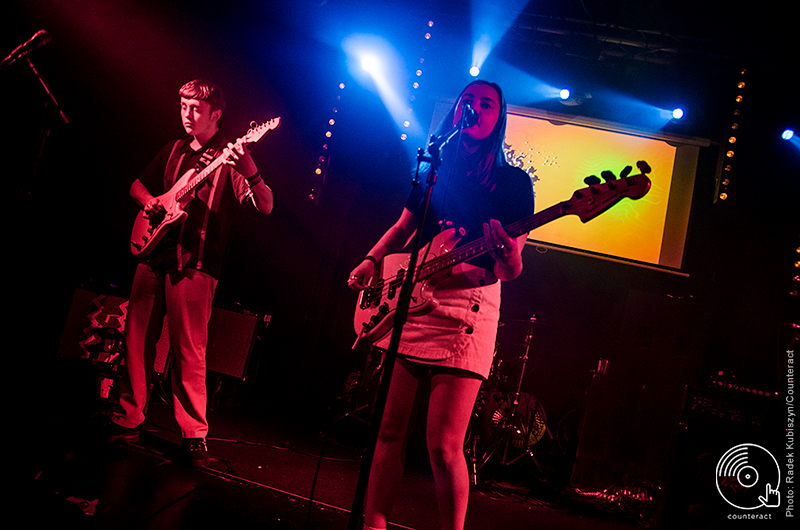 The Orielles
They cheerfully mug their way through a set which carefully traverses their debut, 2018's Silver Dollar Moment, a record which pits an over whelming love of melody against a staggering sense of ambition.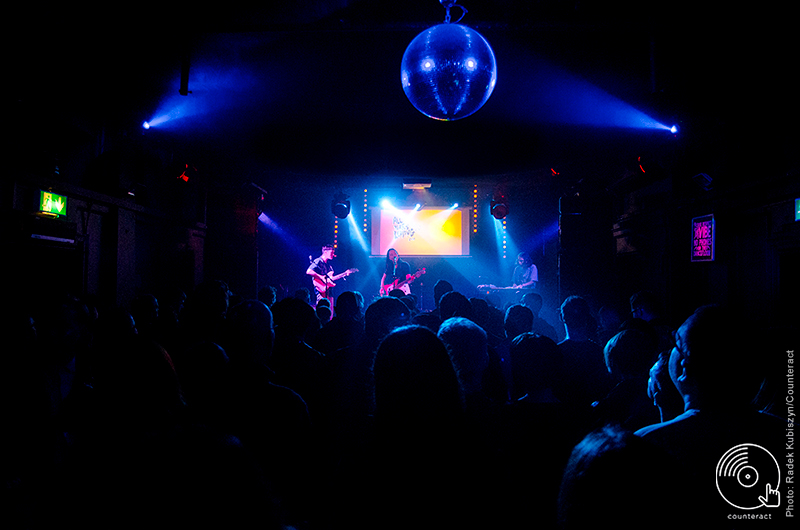 The Orielles
Buoyed by an additional keyboard the band deliver a fuller, rounder sound, which they take full advantage of, embarking on long instrumental breaks before snapping back into the tight Postcard records indie funk that they've built their name on. They close with 'Sugar Tastes Like Salt', which loops slyly back on itself, ebbing and flowing like the tide, before smashing into an unstoppable crescendo.
Day two: Sunday 21st October
"We play both kinds of music, country and western," announces singer Joe Joseph of Birmingham group The Hungry Ghosts ominously, as they open the second day of the festival. Thankfully nothing could be further from the truth. He stalks through lights panting, screaming and yelping whilst the group pound behind him out broad cinematic blues punk, which conjures images of roadside diners and forgotten ghost towns.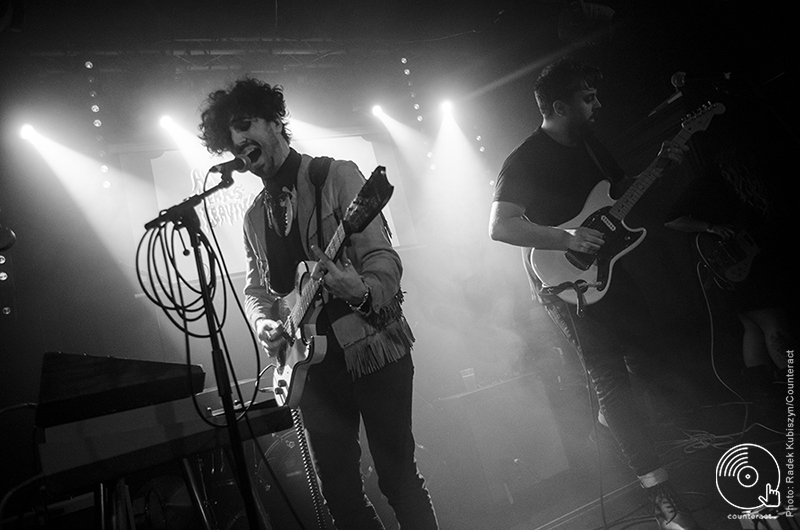 The Hungry Ghosts
More than a little indebted to the brash, trebly, 1970s, New York City punk that they so clearly adore, Mush are great fun. Chrome plated and tightly would their set, flies culminating in a noisy and riveting 'Alternative Facts'.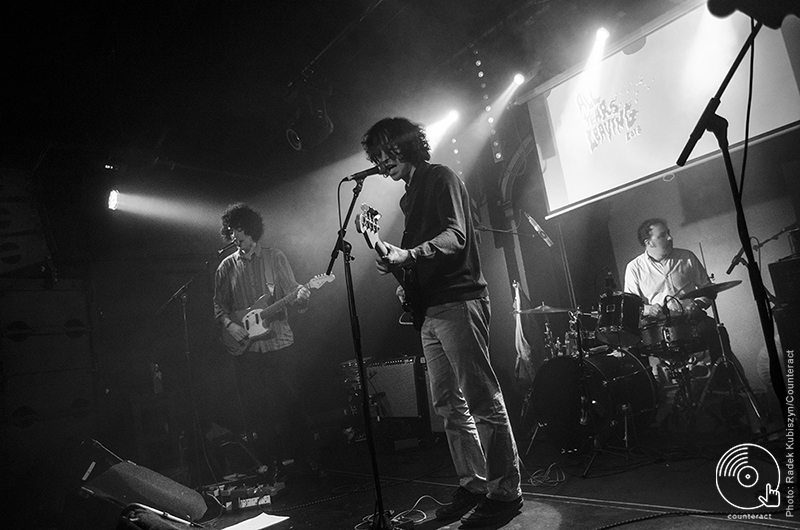 Mush
At their best, Baltimore group Snail Mail are transcendent. The Sultry smoke inflected vocals of singer Lindsey Jordan soar over tender, confessional pop songs which earned her debut album rave reviews. Lo-fi yet melodic, each track echoes through the venue tugging on heart strings and visibly moving an enormous crowd who hang on her every word.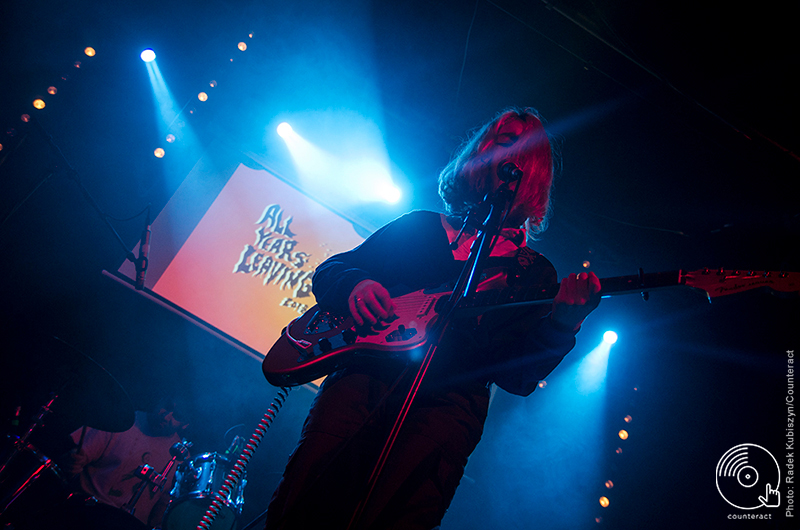 Snail Mail
A longstanding collaboration between members of Fat White Family and Paranoid London, Warmduscher pair petulant vocals with angular gloom funk. They wonkily tumble from from rockabilly swagger to glamfunk stomp on the turn of a six pence. '1000 Whispers' – the third single to be taken from 2018's Whale City – in particular shines in a busy set. A crooked parody of classic soul it builds steadily before collapsing under the weight of its own Otis Redding theatrics.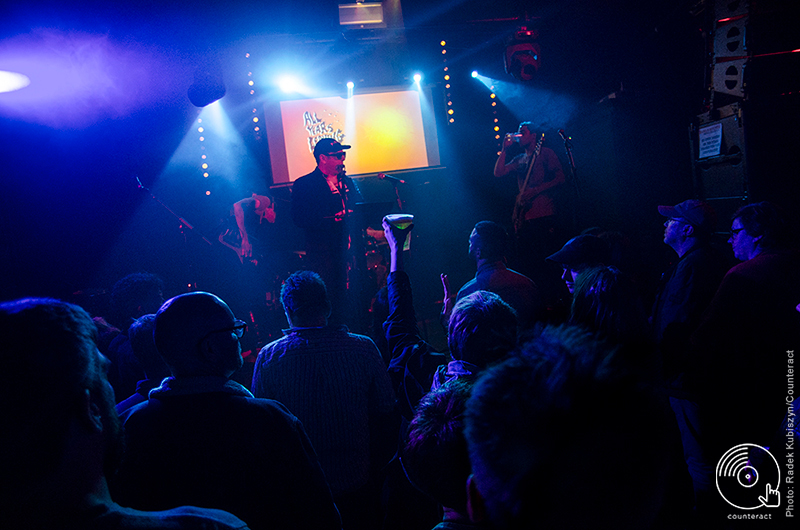 Warmduscher
It's been a while since Goat Girl played the Hare and Hounds, and they return for All Years Leaving with an augmented line up which features a violinist and keyboard player. The impact on their sound is astonishing, and a rich, swirling sound scape fills the venue as they confidently represent the tracks that make up their debut album, Goat Girl.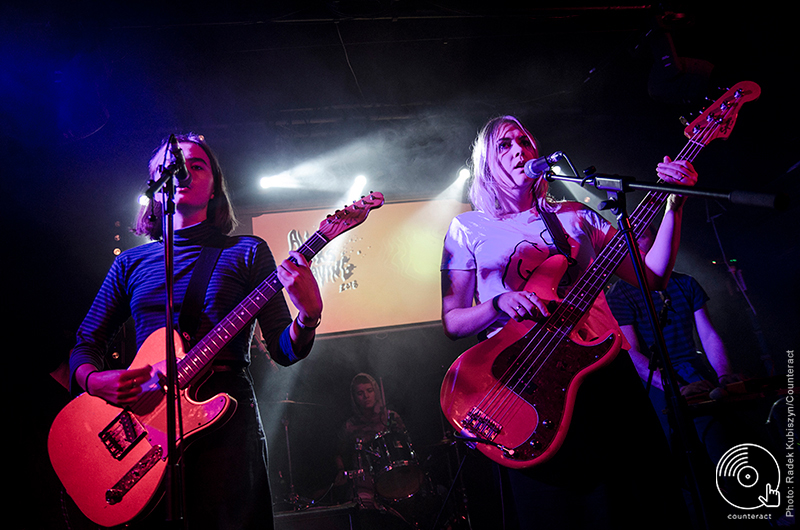 Goat Girl
In the addition of extra instrumentation the songs take on an almost stately presence, whilst retaining the woozy charm that made them so interesting to begin with. It's not hard to imagine this tour as a victory lap for Goat Girl, who are touring the country as perhaps the most interesting of the current crop of groups hailing from South London.
After a short break, day 2's headliners Dream Wife explode onstage with an ecstatic rendition of 'Hey Heartbreaker'.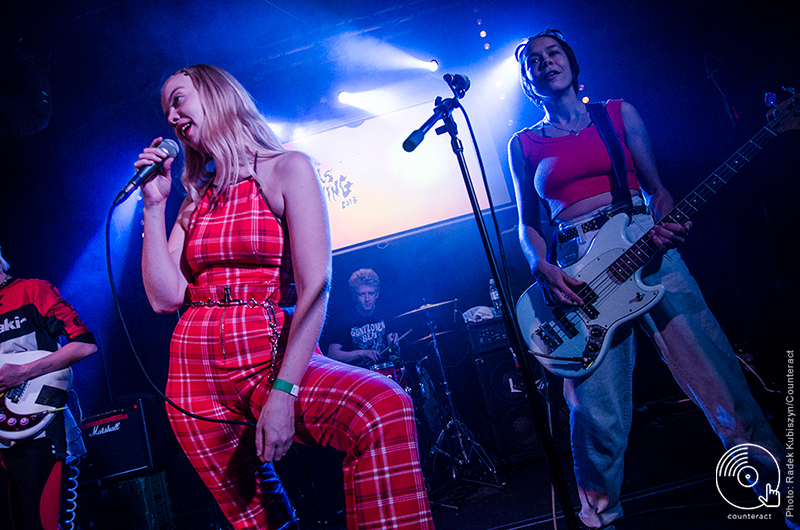 Dream Wife
They play hard for 40 minutes, pausing only briefly to explain the etymology of the phrase Bad Bitch, which they describe lucidly as an inclusive and gender neutral term, before tearing into 'F.U.U'. Displaying incredible energy, they screech bounce through their short set, channelling the spirit of Kathleen Hanna, an obvious influence, for a new generation of angry punk rock kids.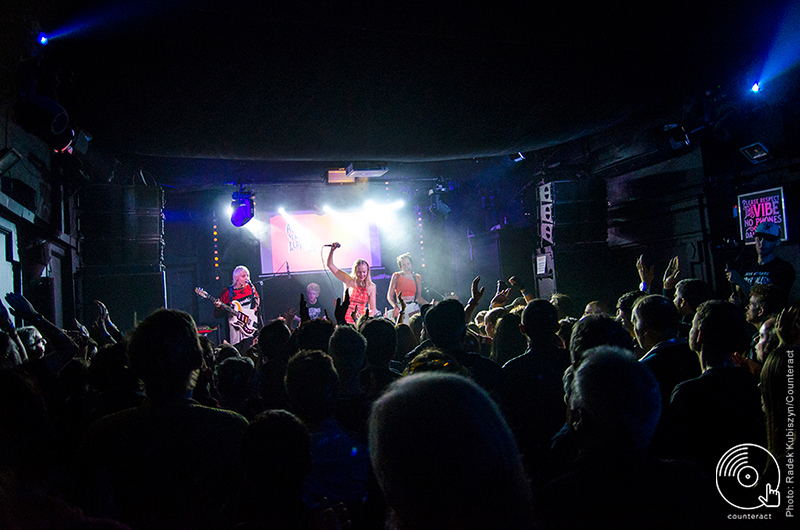 Dream Wife
…and just like that, we emerge from another All Years Leaving, ears ringing with a laundry list of brand new records to buy. We're already looking forward to next year.
Photographs by Radek Kubiszyn
An avid follower of the Birmingham music scene who enjoys strong black coffee, and staring at pictures of cats on the internet.