Album review: Cloud Nothings' fifth album is scrappy and nihilistic in the best way
Cloud Nothings' latest record, Last Building Burning, is their most chaotic, incendiary and accomplished. They are a band at the cutting edge of punk.
There is no denying that good old-fashioned punk is having something of a popular revival in the latter half of this decade, with the likes of Idles and Shame enjoying the label of 'urgent' in such a way not seen since the days of Thatcher and Reagan. While this might be an unfortunate signifier of a return to those troubled times, there's no denying the catharsis in the kind of no-nonsense music that cuts straight to the point, the point being a middle finger to the state of the world.
On their latest album, Cleveland, Ohio rock band Cloud Nothings deftly sidesteps the stigma that is so often associated with punk imported from the US (thanks for that, Green Day) to remind the world why music termed hardcore once held such sway in the underground of the 90's. Last Building Burning is a behemoth of a rock record, fusing traditional power-punk sensibilities with avant-garde technicality in a way that rarely feels pretentious or inaccessible.
Last Building Burning is filled with awkward repeated phrases and snarled mantras that dig in and refuse to shake. Take the opening salvo of 'On the Edge', where the refrain of 'No wasting time' is hammered home time and time again in the frantic, strangled bark of vocalist Dylan Baldi. The dissonance of the track gives way to a focus on twisted, broken melody on 'Leave Him Now', the three-word chorus of which takes its commanding, manipulating imperative and makes it soar; an fist-in-the-air-anthem with an ugly undertone.
'Nothing's gonna change' is the nihilist mantra that forms the bridge of 'Offer an End', before the track shakes off its sorrow and explodes into a thrashing coda. 'Echo of the World' ends with Baldi fighting to be heard beneath the tracks final crescendo. By this point on the record, the band's cutting simplicity is showing some wear-and-tear, as is all too common in punk records that cross the 30-minute mark.
Then 'Dissolution' hits. The track begins as a trojan horse, blending seamlessly with the traditional verse-chorus-verse tracks around it. Suddenly, it seems to fall apart, becoming a murky haze of guitar distortion and arrhythmic drum filling stretching on for minutes, only for the band to crash back in at a moment where it feels like they'd gone for good. The effect is jarring, more akin to the industrial post-rock of Godspeed! You Black Emperor's Yanqui U.X.O than Cloud Nothings' immediate peers. Returning to the formulaic songwriting  on closer 'Another Way of Life' in its wake feels slightly off-kilter, though somewhat comforting.
Like their best work, Last Building Burning sees Cloud Nothings thrash and struggle forward with boundless energy. Bursting at the seams with choral rallying cries and punishing guitar thrashes, Baldi and co. have found themselves back at their meat-and-potatoes rock roots from 2012's Attack on Memory and dived in with gusto. The result is the kind of increasingly rare rock record that reflects the troubled and ugly world around it without sacrificing clarity or devolving into preaching.
Last Building Burning is out now via Carpark Records. Cloud Nothings play Birmingham's Castle and Falcon on January 26th.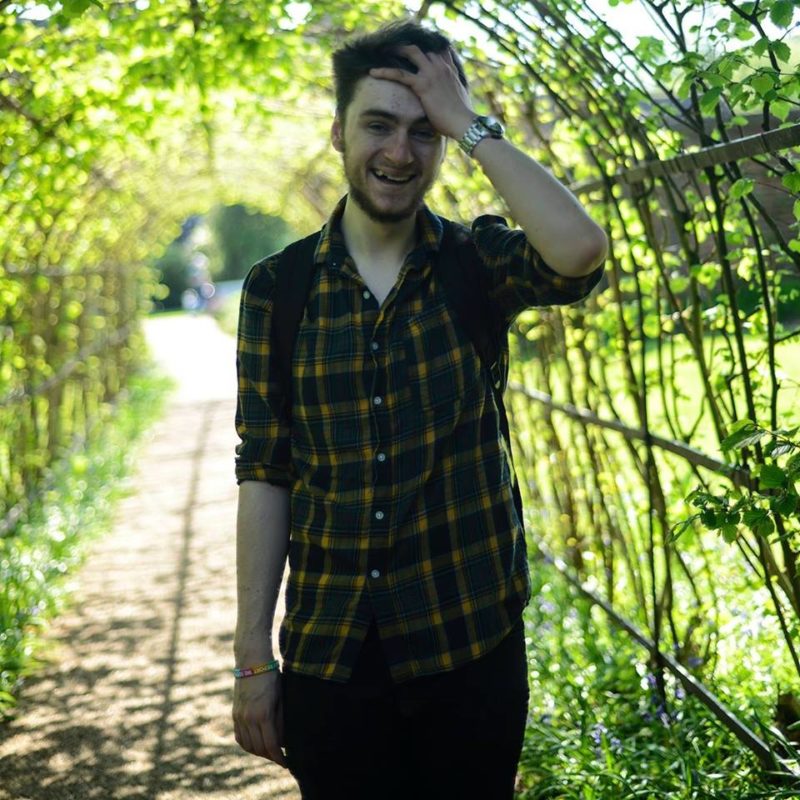 Counteract Assistant Editor. Eternal student, indie darling and lover of all things corduroy.