Review: Another successful year for All Years Leaving festival
This Is Tmrw bring a pinnacle line-up of independent music to The Hare and Hounds, Birmingham
The weekend festival, held over 21st and 22nd October 2016, reigns for another successful year
Acts including Gengahr, Yuck, Yak and Fear of Men entertain Kings Heath crowds
I'll tell you a secret…
I. Love. All Years Leaving.
The festival has fast become a Birmingham mainstay, and over the past few years has wormed its way into its current position, as the jewel in the crown of The Hare and Hounds Autumn schedule. It seems to me that every element of the festival has been carefully curated to provide the ideal gig going experience, just a few streets from my front door. From the lush autumnal artwork projected on the walls and stairs of the venue,  to the ever present, mouth watering aroma, of Canadian Poutine that hangs heavy in the air, courtesy of local street food company Caribou. It almost feels like we are onto a winner before a single note has been played. Reliable as ever, this year's line up offers a who's who of independent music in 2016.
All Year's Leaving Festival: Friday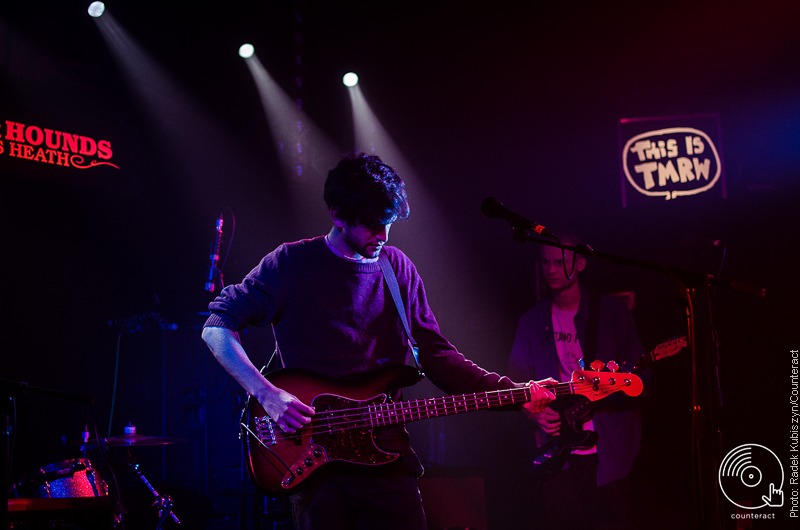 Happyness
Opening this year's proceedings, Moshi Moshi Records, Happyness, set the bar high, offering the kind of bitter sweet vocal harmonies patented by Teenage Fanclub back in the early 90's. Having cut their teeth touring Europe with the likes of Dandy Warhols, Speedy Ortiz and Suede, they serve up a masterclass in 90's slacker rock to a swelling crowd, very much setting the tone for tonight's dream pop heavy line up.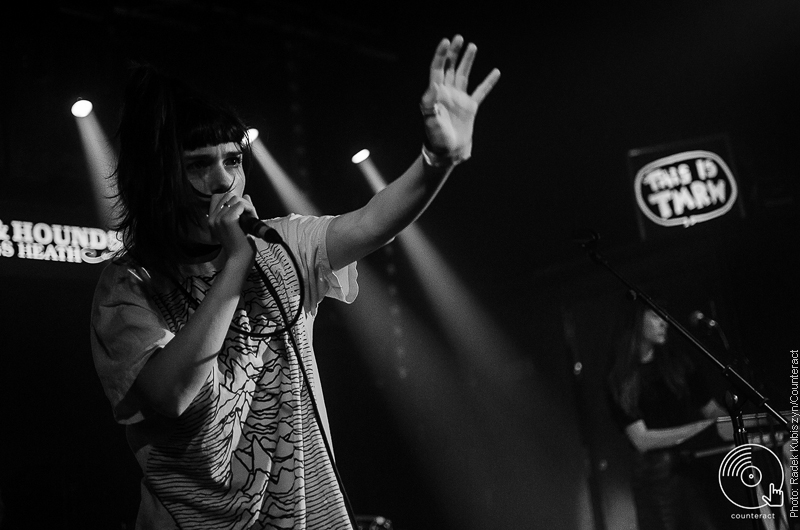 Fear of Men
They are followed by Fear of Men whose atmospheric, delay heavy, vocal samples and chilling synth lines, merge effortlessly with some of the most interesting guitar work of the festival. Whilst their poppier moments recall Canadian alt rock legends, Metric, the set is dominated by the kind of chilling evocative soundscapes that singer Jess Weiss built her early career on.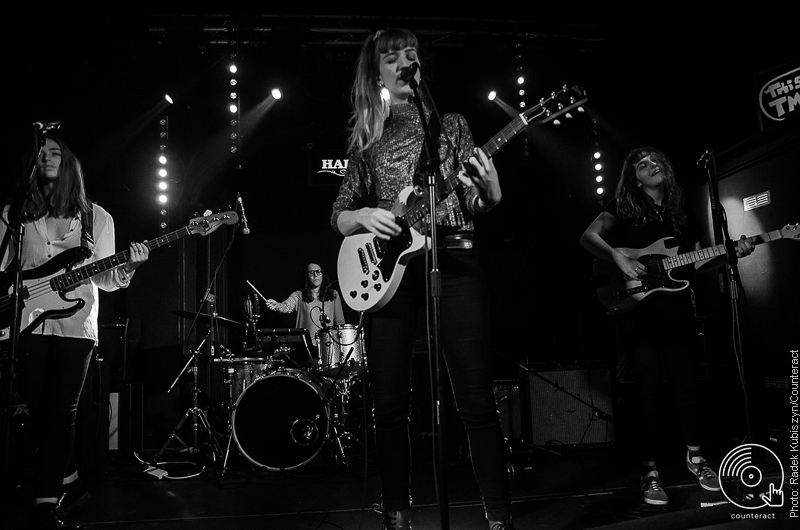 The Big Moon
London based four piece The Big Moon inspire ambitious early evening dance moves throughout the crowd when they ramp up energy levels with their  infectious post pop melodies and charming lyrics, which over the course of a set manage to address both the myth that dogs can't look up and the wonder of tropical rubicon. The set peaks with a knowing celebration of late period Madonna, when the band cover her toe curling Austin Powers tie in, 'Beautiful Stranger'.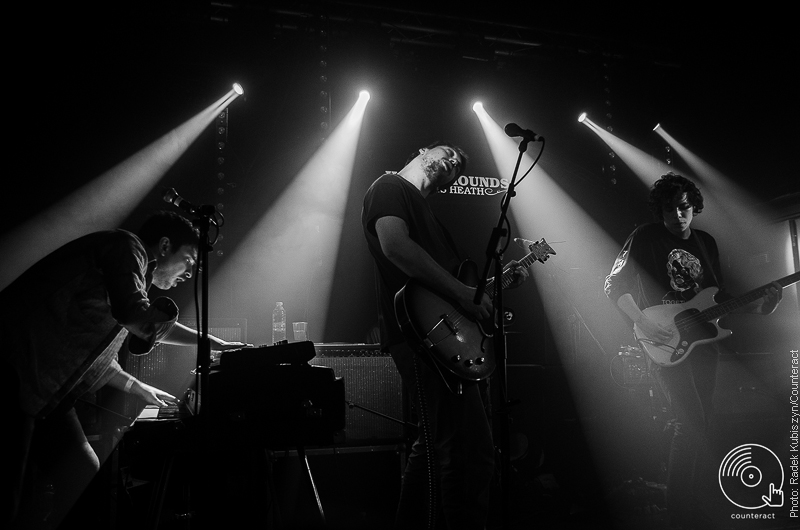 Twin Peaks
Embodying a sense of nostalgia for an idealized 1970s America that half the room are too young to have ever experienced, Twin Peaks, plough a furrow of meat and potatoes sub-stones boogie. One of them has a moustache, another looks so sweaty I am surprised that he is able stand, let alone play. The crowd, however, go fucking bananas for it. I am left unmoved, and more than a little confused.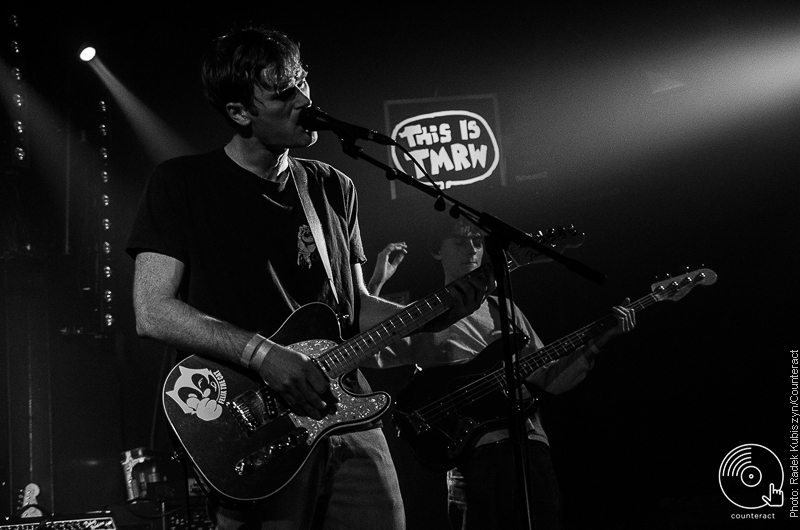 Gengahr
Their set proves a stark contrast to that of headliners Gengahr, who lull the crowd gently towards the end of the day with a set comprised of the dark psychedelic pop classics which made up their 2015 debut, A Dream Outside. Guitars shimmer and soar, seeming to emanate from the walls and floor of the packed room. The best reaction of the night is reserved for, 'Fill My Gums With Blood', which inspires a mass sing along and rapturous dancing from an elated audience.
Photos by Radek Kubiszyn
All Year's Leaving Festival: Saturday
Flying the flag for Kings Heath, local heroes, Table Scraps, who open day two with a magnificently brutal collection of oily rock songs about motorbikes and feeling uncomfortable in your own skin. They close their set by offering free cassette copies of their record to anybody who is willing to offer them a high five, an offer which proves overwhelmingly popular.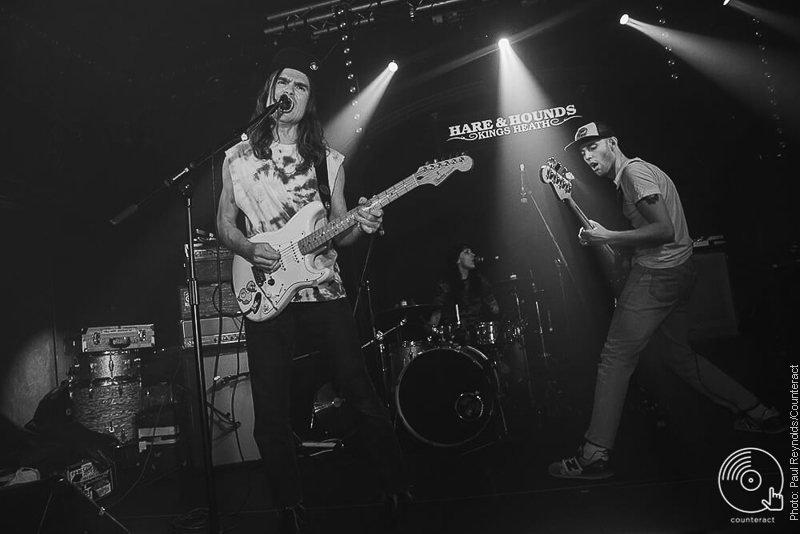 Table Scraps
Part band, part art installation, Ulrika Spacek, transform the Hare and Hounds into Andy Warhol's factory circa 1967, through the use of a projector, and a couple of carefully placed bed sheets. They provide justification for this by storming through 40 minutes of the narcotic post rock master pieces, that have earned them a well deserved reputation as one of the best independent live acts of 2016.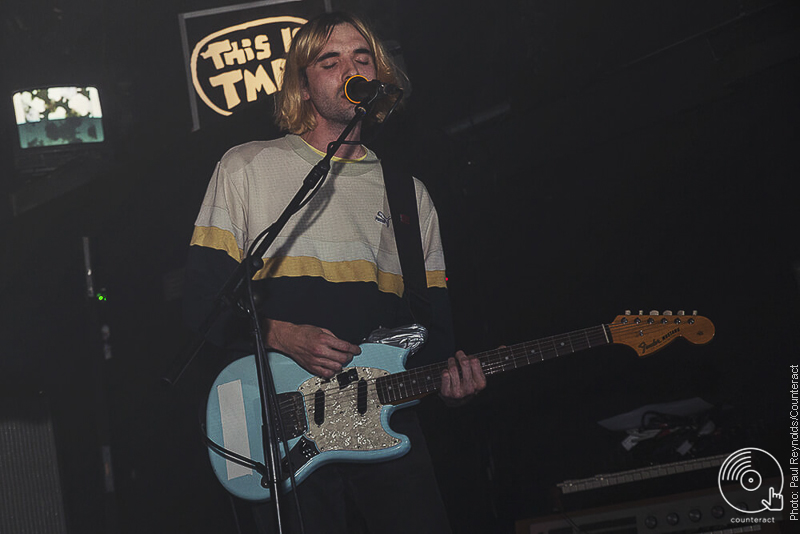 Ulrika Spacek
Hooton Tennis Club offer up a set a set of revivalist indie that draws heavily from the early 90s influences which are worn boldly on the band's collective sleeve. It  becomes clear to me over the course of their set,  that this might be what Pavement would sound like if they had come from the Wirral and had allowed Bill Ryder-Jones to produce their debut, which of course, is no bad thing.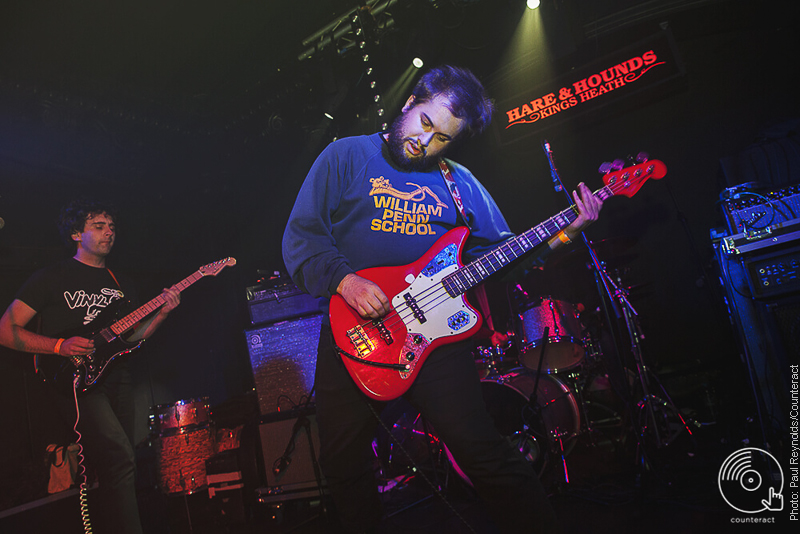 Hooton Tennis Club
Quick to make light of a curious scheduling decision that has seen them playing directly before a band called YAK, Yuck deliver a set packed with impeccable alternative classics that recall the casual melodies and driving rhythms of Dinosaur Jr and Sonic Youth. Pausing only to laugh off a request for an encore, that comes less than halfway into their set singer, Max guides the crowd artfully through a career crammed with alternative hits, before leaving the stage just as quickly as they arrived.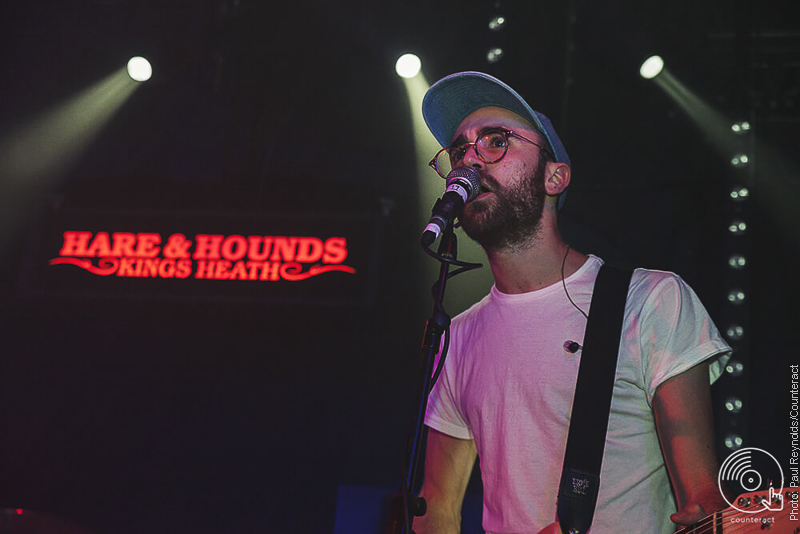 Yuck
Headliners YAK close the festival with a blistering set, packed with ragged dissonant guitar work and wheezing Hammond organ. Put simply, they are spell binding, evidencing very clearly how they have built such a dramatic live following so quickly and secured the endorsement of Third Man Records. Their set is comprised largely of material from their debut, Alas Salvation, and is dragged, kicking and screaming, from battered instruments until curtailed by curfew.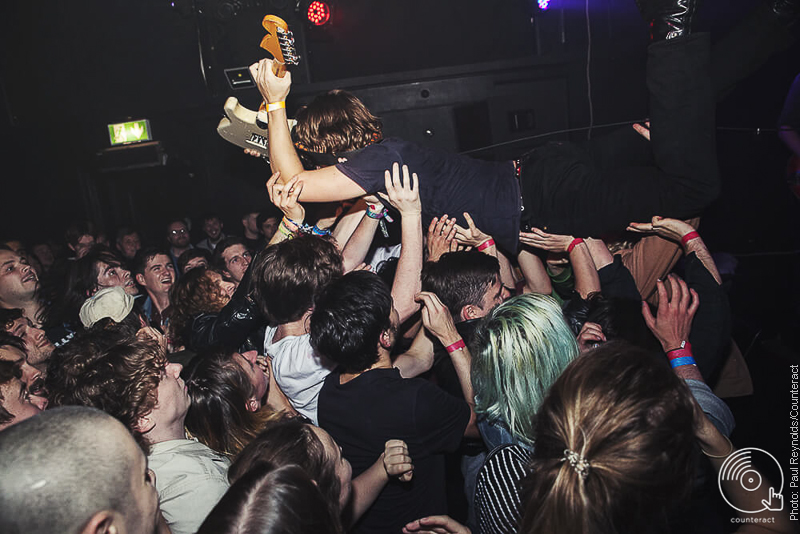 Yak
Photographs by Paul Reynolds
An avid follower of the Birmingham music scene who enjoys strong black coffee, and staring at pictures of cats on the internet.