Review: Clean Cut Kid impress at Coventry Kasbah
Clean Cut Kid played a nightclub show at Coventry's Kasbah on Saturday October 22nd
Poor turnout – through no fault of their own – didn't stop the band from impressing those in attendance
Support came from fellow Liverpudlians, Lying Bstrds
Bleak. One word to describe the uninviting atmosphere of a desolate Kasbah, Coventry come 11.30pm on Saturday night.
Weary-eyed and impatient from a poorly structured wait directed by the club organisers, our original enthusiasm to attend a close-knit gig became increasingly absent by the time it reached midnight.
Igniting my playlist with almost indescribable combinations of electronic alt-pop to emotive harmonies, Liverpudlian quartet Clean Cut Kid, host crisp vocals and punchy rhythms that have me constantly pushing the play button.
In the heat of their first ever UK headline tour, the band have sold out three nights in a row, and it's no wonder with the eclectic mix of tracks released on the approach to their upcoming debut album.
However, this night was not to serve them justice. Interviewing band members Saul Godman and Evelyn Halls earlier in the evening, they tell me of their scepticism in club nights, "We've got a very funny memory of playing Coventry before, we played a club night show, we were a really new band, and we didn't have a big enough fan base… we don't even know how many tickets are sold for this one". Convinced otherwise, I dismissed their concerns already a devoted CCK follower, in delusion I was to be embarrassed by the washout venue.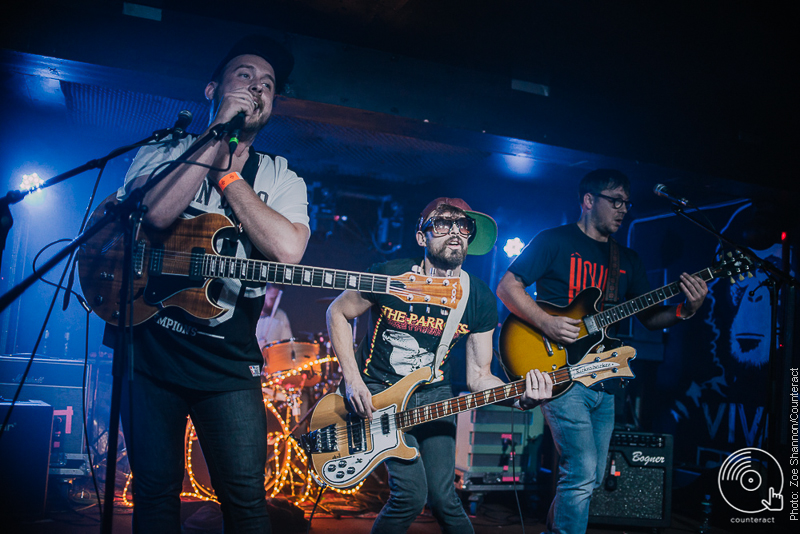 Lying Bstrds
Indorsing their modest roots, the band members stood amongst the minute crowd that gathered to encourage their support act a trio from Liverpool, Lying Bstrds. The mix of intense, electro twanged tracks with a distorted and echoic vocal made for a heavy start to the gig, which certainly woke the audience.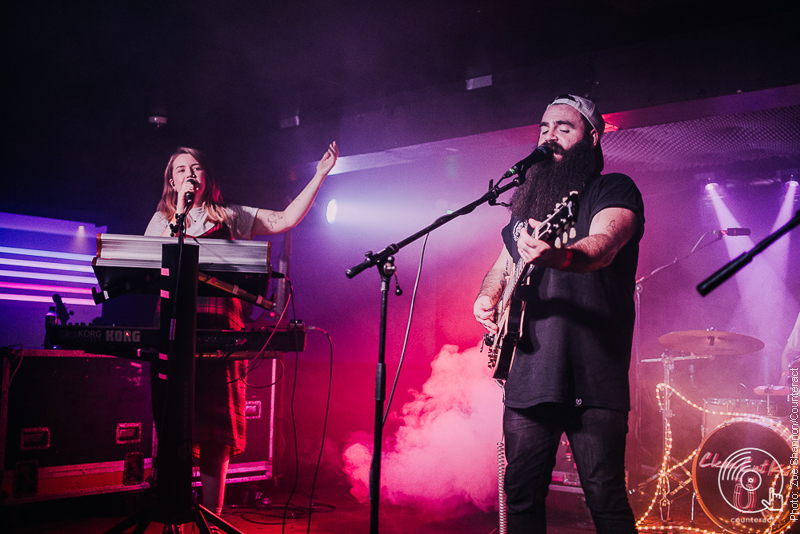 Clean Cut Kid
Clean Cut Kid arranged themselves on the small confrontational stage and kicked into 'Runaway', the band's military styled chants rapidly motivated the minute audience. Mike addressed the spacious crowd "I'm feeling disconnected from Coventry, here's 'Stay'," an unheard track for me, it's fuzzy yet fresh vibes was frenzied but well refined.
Since Annie Mac debuted their track Make Believe earlier this month, the radio hit has received huge appreciation, its jittery pop verses and blissful undertones cleverly hoax the audience into feeling that this is a happy, likeable track, but focusing on its lyrics you would find quite different and almost sad subject. Nevertheless, we sang along in ignorance.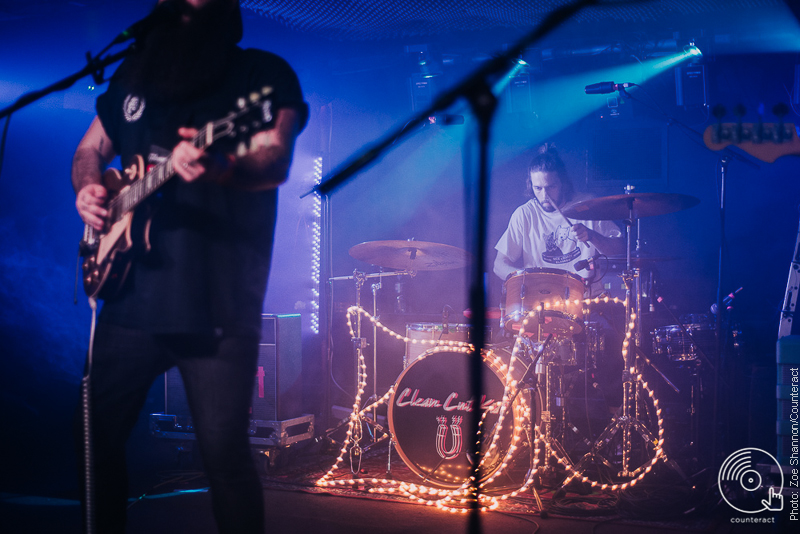 Clean Cut Kid
Widely recognisable 'We Used To Be In Love' held a retro vibe with the clean and melodious duo of vocals from Mike and Evelyn. Another blow to the night as an amp goes kaput, whilst the sound team attempt to correct it during the performance.
The band slows the tempo with 'Brother of Mine', a track only those that have seen the band live before have played witness to. It's original and lengthy guitar solo makes for a highlight of the session, a track I'll immediately skip to if included on their upcoming debut album.
'Husband to Evelyn', the unmissable songwriter and singer Mike Halls even dedicated a love song to his wife, aptly named Evelyn – can I hear an 'Aww'?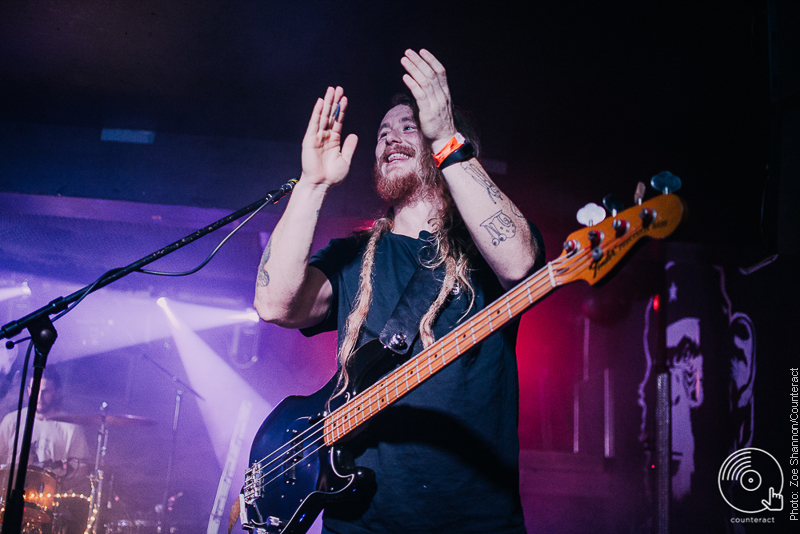 Clean Cut Kid
Concluding the set on a flavourful 'Vitamin C', the twangy toned guitar introduction energised the assembled bodies in front of the stage, clearly dedicated fans I'll credit them for the noise they created considering they came as a depleted flock due to the lateness of the gig.
Approaching their upcoming debut album and gathering pace from covering festivals to numerous sell out gigs, this band are on full speed when it comes to bringing out contagious records, but poorly put together nightclub events will not pay this talented foursome any favours. Bring them back to the West Midlands for a suitable timed show and an audience they deserve.
Photographs by Zoe Shannon