Review: Poliça entrance O2 Institute Birmingham crowd
Minneapolis hailing Poliça set the standard for all electronic bands as they entrance fans at the O2 Institute on Thursday 20th October
Support slot from Fog warmed the audience up nicely and set the tone for the rest of the evening
Rumours are rife of Poliça's most recent album being the last – and if so – they prove they're going out in style
Entering the room at the O2 Institute a thick blanket of incense and smoke filled the room. All eyes were on the stage as cutting through the mystical setting was a stream of dream-like vocals coming from Minneapolis hailing, Fog. Moving from microphone to microphone fog poured emotion and intensity into his performance, setting the tone for the rest of the evening. His vocals dominated the performance and got many appreciative head nods from audience members as he warmed everyone up for the main event.
Electronic music is arguably going through a rough patch. With every 17 year old boy discovering how to make beats on their laptop 'electro' is becoming an umbrella term for what can be produced by every teenager with audiotool and a free Tuesday night.
Poliça, however, are the masters of electronica, showing how with time and skill electronic music can be the most impressive style of music. Sauntering onto the stage the band exude ownership, lighting an incense stick and standing in a formation that made every member of the band equally visible, almost establishing that every musician was as equally responsible for the incredible sound that was about to be created.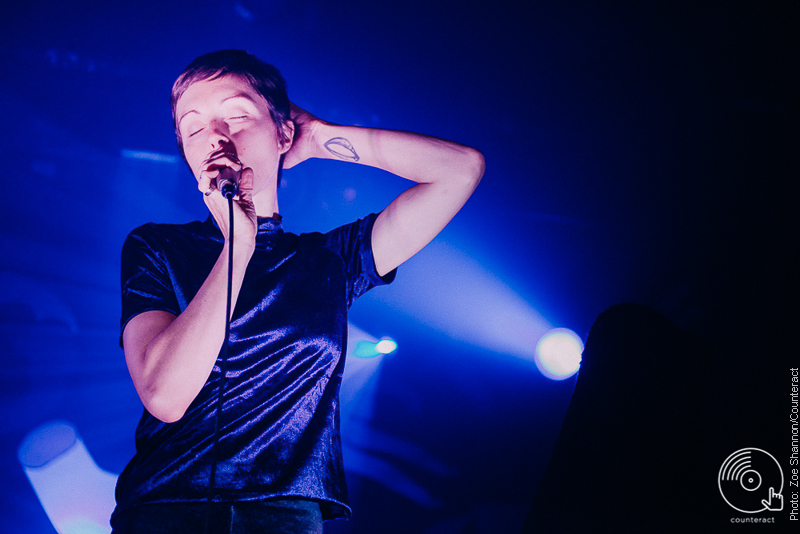 Plunged straight into a pool of layered sounds, Poliça seem to take the potential for experimentation that comes with electronic music and run with it. Playfully switching between electronica and indie pop whilst still maintaining a haunting signature sound, the band follow dreamy numbers with electro-pop, teasing you to even attempt to fit them into the constraints of one specific genre. The four-piece inject a level of soul into their music in a way that little can and as the performance continued their easy-breezy attitude radiated experience and control, as the crowd watched a group of friends who were just having fun.  Meticulously crafted music with depth and style, it is music to be listened to and appreciated.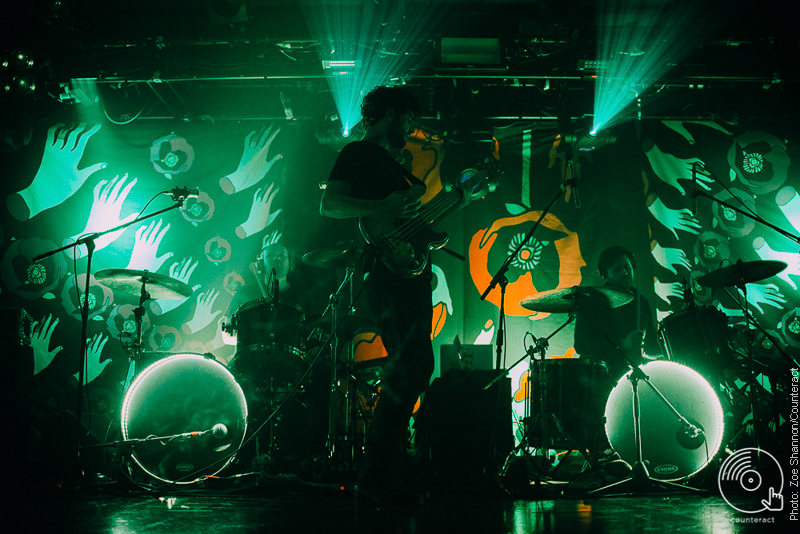 Stand out songs were Dark Star, Warrior Lord and the closing number Lose You although ever song created an atmosphere which entranced the crowd and got everyone moving in harmony, including new tracks such as 'Berlin' which kicked off the set in style. The band cut through their stream of songs to chat with the audience and drag them back to reality before plunging them back into their set until hands were in the air and eyes were closed.
Recorded Poliça music is produced with an excess of autotune to create layers and distort Leaneagh's voice however with this stripped away Leaneagh held her own and it allowed her incredible yet effortless voice to shine.
Rumours of the band's most recent album 'United Crushers' being the last from the Minneapolis band perhaps they feel they have hit their peak, but judging by tonight's performance, they've already conquered Everest.
Photographs by Zoe Shannon