Review: Liam Gallagher plays Oasis heavy set in Birmingham
Liam Gallagher headed to Arena Birmingham 0n November 12th for a stroll down Memory Lane, with a set list heavy on Oasis material.
Two support acts precede the main event. Twisted Wheel, best known for getting recognition for supporting Oasis while still together and the nearly-hit 'You Stole the Sun'.
Their short, punky and often irreverent tracks are perfect for an audience very willing to celebrate anything 'Madchester'.
With this in mind, DMAs, perhaps the most Manchester sounding band to ever emerge from somewhere thousands of miles from the UK, are met with a response normally reserved for a headline act.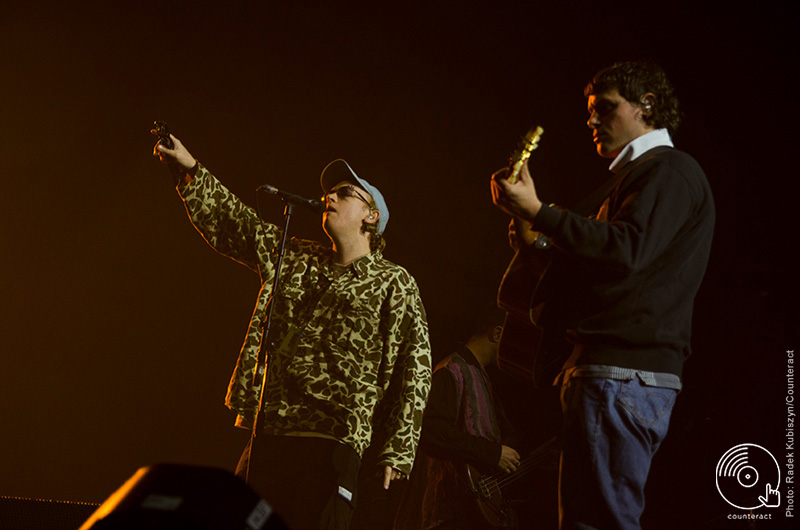 DMAs
The Australian three-piece's acoustic sound struggles to fill the huge arena to begin with, but as their set ends with fan favourites 'Delete' and 'Lay Down', a willing audience helps the three piece by enthusiastically chanting their baggy-sounding songs back at them.
After an interval Liam Gallagher saunters on to the stage to a rapturous response similar to a resurrected deity – which considering the mod-top, cagoule wearing crowd, probably isn't far off the mark in the eyes of the audience.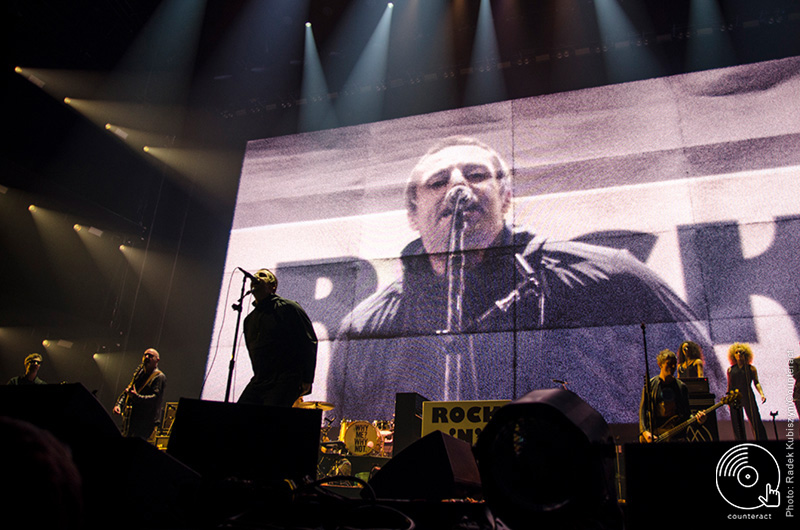 Liam Gallagher
Opening song 'Rock and Roll' star kicks off the main event in a fashion which soon proves to be premonition of how the night will go – a huge raucous, beer hurling mosh pit, all with Gallagher sneering and spitting a setlist stuffed with sing-along anthems.
At one point, he thanks the frenetic crowd, who chant LEEE-AM, between tracks, for buying latest album Why Me? Why Not as it gets him "out of the house singing for you, and stops me just playing Oasis songs and this being a nostalgia train".
This is said with zero irony – despite the setlist opening with an Oasis song, closing with a huge seven (!) Oasis tracks as well as a section in the middle consisting of another three (all with the assistance of Oasis founding member Bonehead).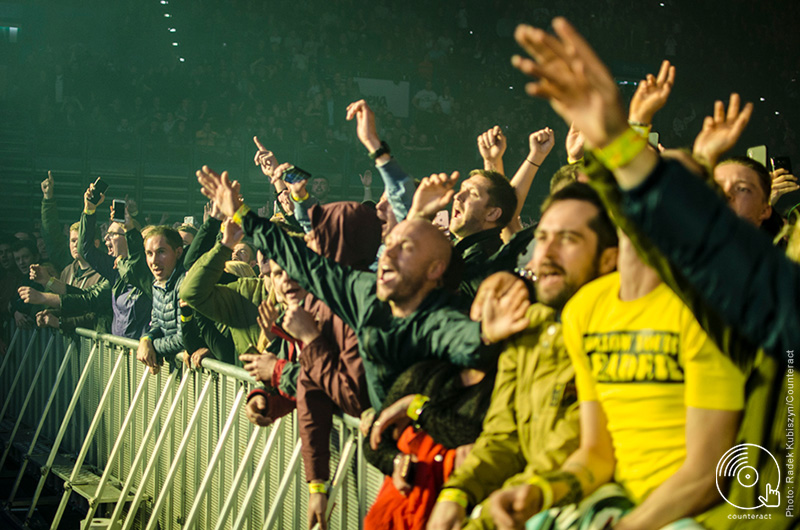 Liam Gallagher fans
Not that this is a problem per se; the Oasis songs go down as brilliantly as you'd expect. But to say a Liam Gallagher gig which consists of more Oasis songs than LG solo material isn't a nostalgia train is just plain inaccurate.
Despite this, the post-Oasis material is met with definite appreciation if not quite the same level of enthusiasm as that's reserved for the classics.
'Paper Crown' proves to be a huge sing-along despite being a relatively slow track. First solo album effort 'Wall of Glass' sounds fantastically soulful when brought to life with doo-wop backing vocals and stunning harmonica throughout.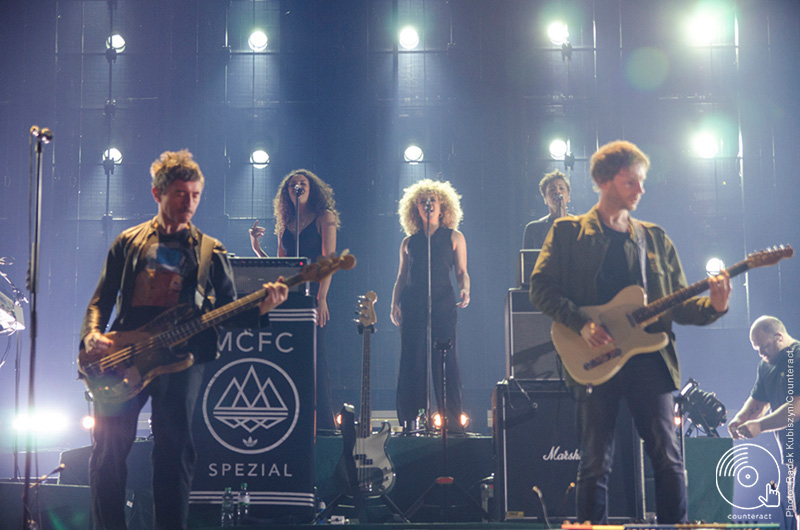 Liam Gallagher
Stomping 'The River', performed with Gene Gallagher on drums, also stands out from the newer material.
But it is the Oasis songs which really hit home – and Liam knows it, hence why it so heavily littered with tracks mostly from the group's groundbreaking first two albums.
There is no reinvention of the wheel here, more like whacking the wheel with Britpop-decorated rhythm sticks.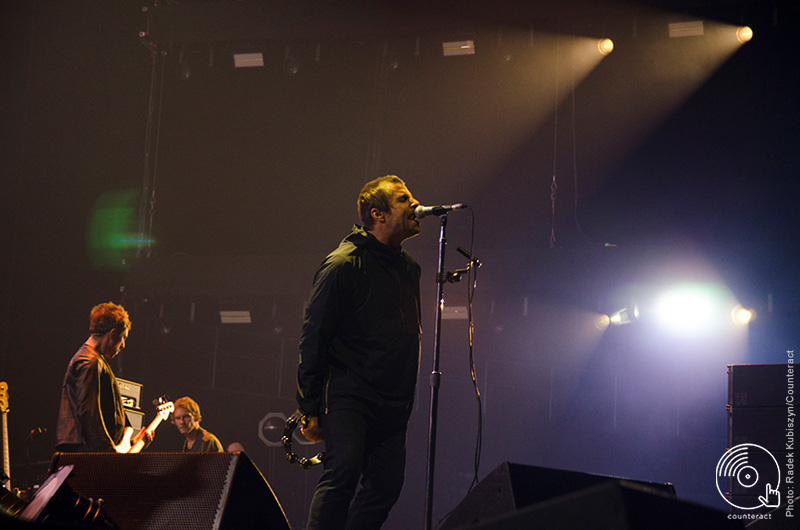 Liam Gallagher
But the audience don't care, because despite what Gallagher says, this IS a nostalgia train – one for people who like indulging in 'Cigarettes and Alcohol', which is fitting, as this is what the star returns to the stage to perform in a second encore after calling the crowd "silly fucking billies" for filtering out of the venue – to supplement a first one consisting of 'Roll With It', 'Supersonic' and 'Champagne Supernova'.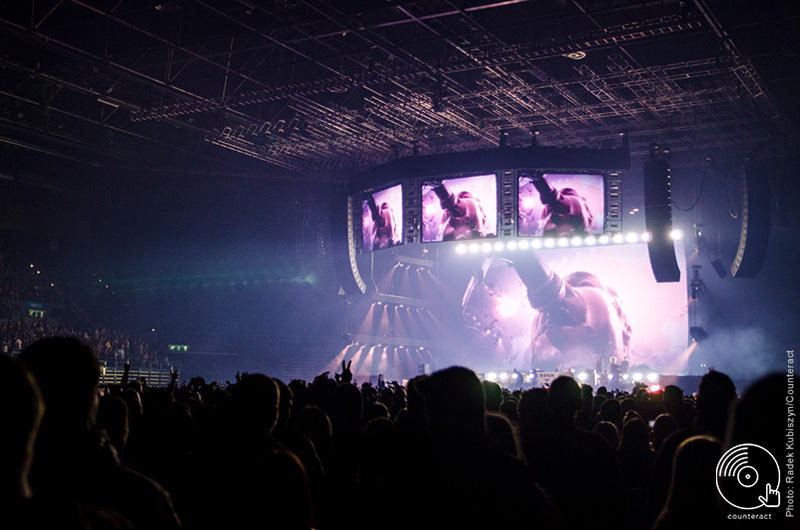 Liam Gallagher
This won't have been everyone's cup of tea, but for a beer-drenched stroll down memory lane, this kind of gig ticks all the right boxes.
Photographs by Radek Kubiszyn
Like this? Try these…
Music, gigs, beer, football. Like to discover new music, and support local acts. Favourite bands include Beatles, Elbow, Frightened Rabbit, The Walkmen amongst many others. Journalist for local news providers, including Trinity Mirror and BBC.