Review: Lamb shine in intimate Birmingham performance
Manchester duo Andy Barlow and Lou Rhodes aka Lamb, along with live band played Birmingham's O2 Academy2 on 24th October in support of their seventh studio album "The Secret Of Letting Go." As well as tracks from the new album, the band performed songs from their 23 year career in what turned out to be a very intimate and special show.
The duo of Harvey Carter and Jack Angel that comprise Ekcle provide a glitchfest of sounds, melding elements of DnB, Dubstep and most of the last 10 years' worth of electronic music genres into a rich fission. Tracks like 'Tapestry' and 'Sun Dog' – which takes its lead from 90s "technoists" The Black Dog but fed on speed pills rather than bonios – cause instant reactions.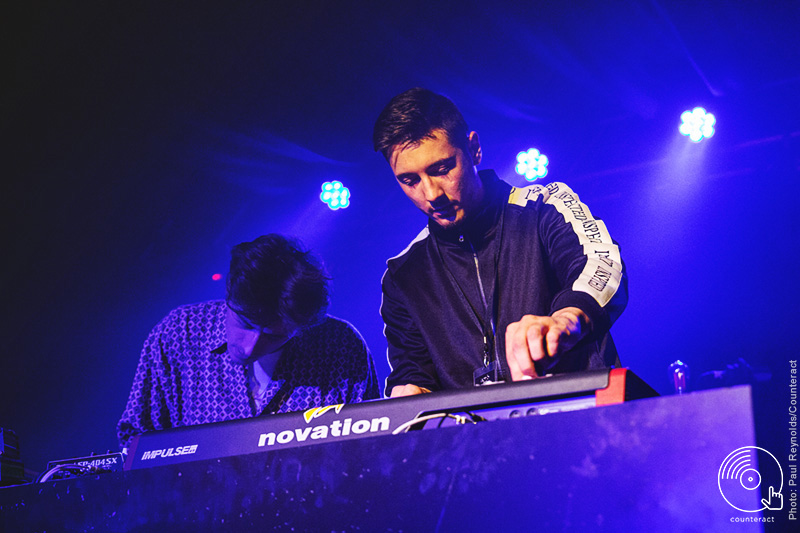 Ekcle
The atmospheric 'Phosphorus', the opening track from Lamb's latest album -"The Secret of Letting Go"- released in April this year, heralds the start of a performance tonight, which by the time it reaches its raucous, feedback laden conclusion of 'Trans Fatty Acid', turns out to be more than just a great gig but rather a cause for celebration.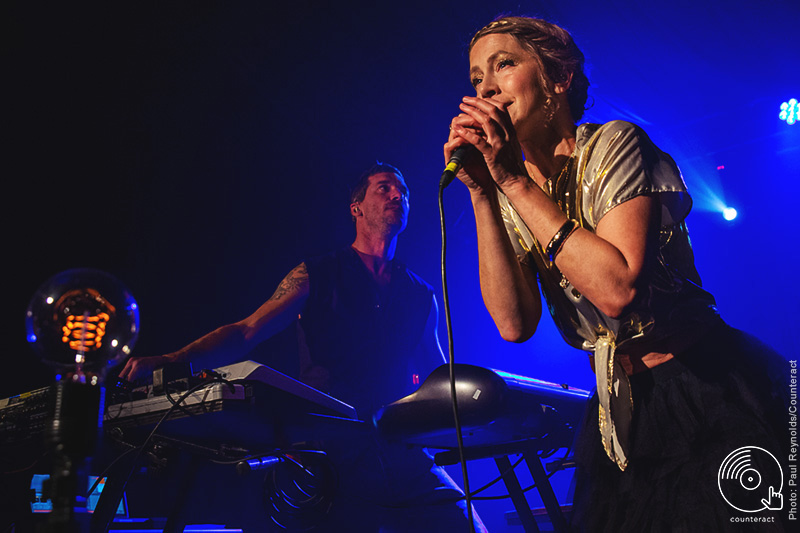 Lamb
Four tracks in, all of which have come from the new album, including 'Illumina' which has the classic Lamb sound incorporating elements of intelligent DnB matched with Lou Rhodes' vocal and the singer informs the room that a heavy cold caught at the start of the tour meant that she lost her voice, but now has got it back. Not of course that you would have noticed. When she temporarily leaves the stage before the instrumental jam of 'Deep Delirium' showcases drums, viola and electric double bass, Andy Barlow addresses the crowd, pointing out that his Mum is in the audience, praising Rhodes for her Herculean efforts in continuing to sing when her voice had evaded her, celebrating the fact that it has now returned and declaring the need to eschew the glitzy and glamorous artifice at gigs for more of a human experience. The love in the room is palpable.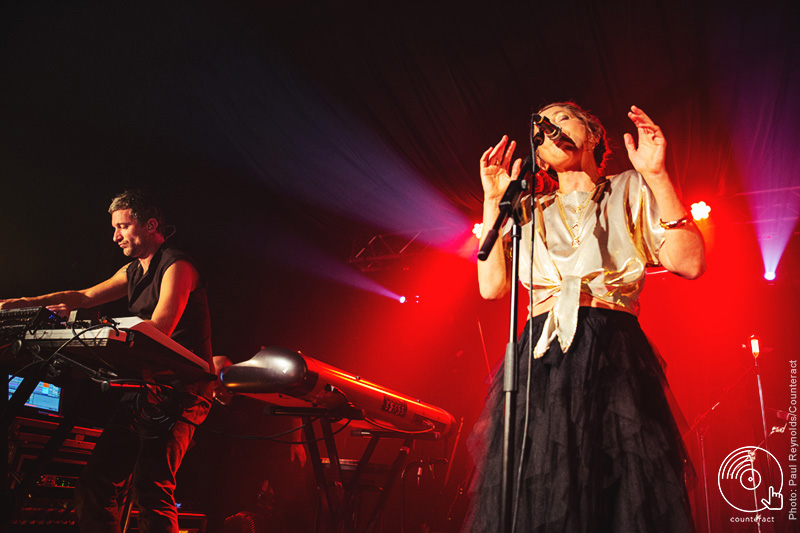 Lamb
With this renewed sense of fervour, Rhodes returns to the stage and the big hitters like 'Gabriel' from 2001's "What Sound" album and "When Satellites Go By", another new track, are delivered with maximum impact. She is beguiling, resplendent in a glittering gold top and "folk-flapper" hair, Barlow controlling the ebb and flow of everything, delivering huge minor key piano intros, summoning in the beats and shouting out to the crowd – almost conducting them in their responses to each track – and for the pin drop perfection of 'Gorecki', hushing the few voices that sing along with Rhodes, so that the song maintains the purity of just her vocal which brings radiance and beauty.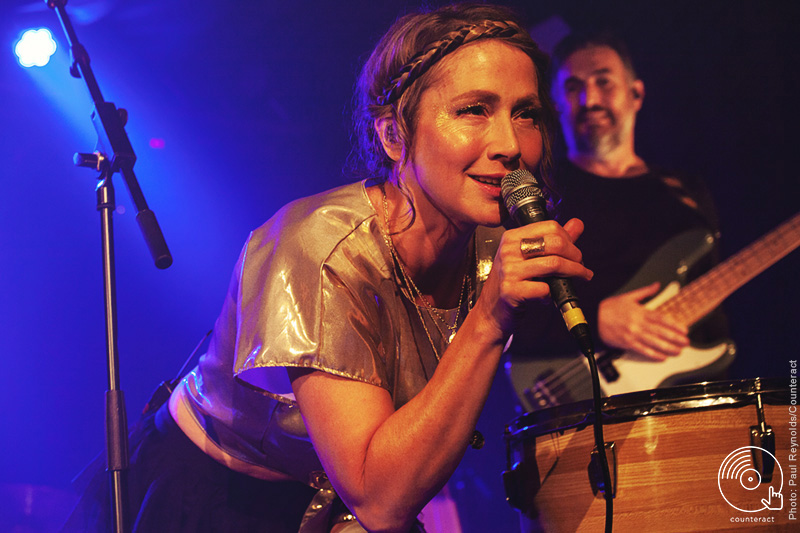 Lamb
For 'One Hand Clapping' Rhodes leads the crowd in adding backing vocals which crescendo and diminish at her will. For the hour and a half that Lamb play through their career spanning set the room is completely immersed in their sound. A celebration and an undeniably human experience.
Like this? Try these…