Preview: SHOUT Festival returns to Birmingham for its 10th year
SHOUT Festival returns to Birmingham this month month to represent Birmingham's queer community through a vibrant selection of film and arts.
The annual festival, which is in its 10th year, is spread over a fabulous 12 days. The festival aims to be accessible to the whole LGBTQ+ community, with tickets for events available for free for those on low incomes. The events will be hosted through a variety of venues in the city, including MAC and gay club The Nightingale.
There's lots of exciting things in store for anyone who loves queer cinema and arts, with the Pope of Trash, A.K.A the legendary film director John Waters, headlining with his one man show, This Filthy World, in his first ever appearance in Birmingham.
And for those who like to party, not only is there an opening party for SHOUT on November 5th, which will include cabaret performances and a screening of the classic Hedwig and the Angry Inch, but SHOUT will be hosting their very own Vogue Ball at Birmingham Hippodrome on November 15th, featuring Birmingham's vogue house, the HOUSE OF BAB! If you think drag starts and ends with RuPaul's Drag Race, think again, because this is going to be something else.
---
Festival highlights
Here's a selection of films to check out from the festival programme:
Reel Herstories: Rebel Dykes and The Archivettes
November 6th, 7:30pm, The Loft Lounge. 
Reel Herstories will be an evening of screenings focusing upon how queer women's stories are told (and not told), featuring extracts from two new documentaries, Rebel Dykes, a film about the meeting of punk and feminism in the 1980s which is currently in production, and The Archivettes, which explores the tale of the Lesbian Herstory Archive, the world's largest lesbian history archive.
---
Deep in Vogue
November 7th, 7:30pm, Nightingale Club.
Deep in Vogue is a documentary on Northern Vogue, a.k.a Northern England's vogue scene. Vogue culture is predominantly associated with queer African-American and Latin Americans in New York, but England has vogueing, too. Focusing upon the year leading up to Manchester's ICONS Vogue Ball, the documentary examines the reasons why contemporary queer Mancunians need a Vogue scene.
---
A Dirty Shame
November 13th, 11pm, Electric Cinema.
The most recent John Waters film, A Dirty Shame is as trashy as you'd expect if you're familiar with the legendary gay movie director, following a middle-aged woman who transforms from a puritanical, sexually repressed type into a sex addict after getting hit in the head by a car. Not one to opt for if you're looking for something family-friendly.
---
For full details of the festival programme and to buy tickets for events, check out the SHOUT Festival website.
Like this? Try these…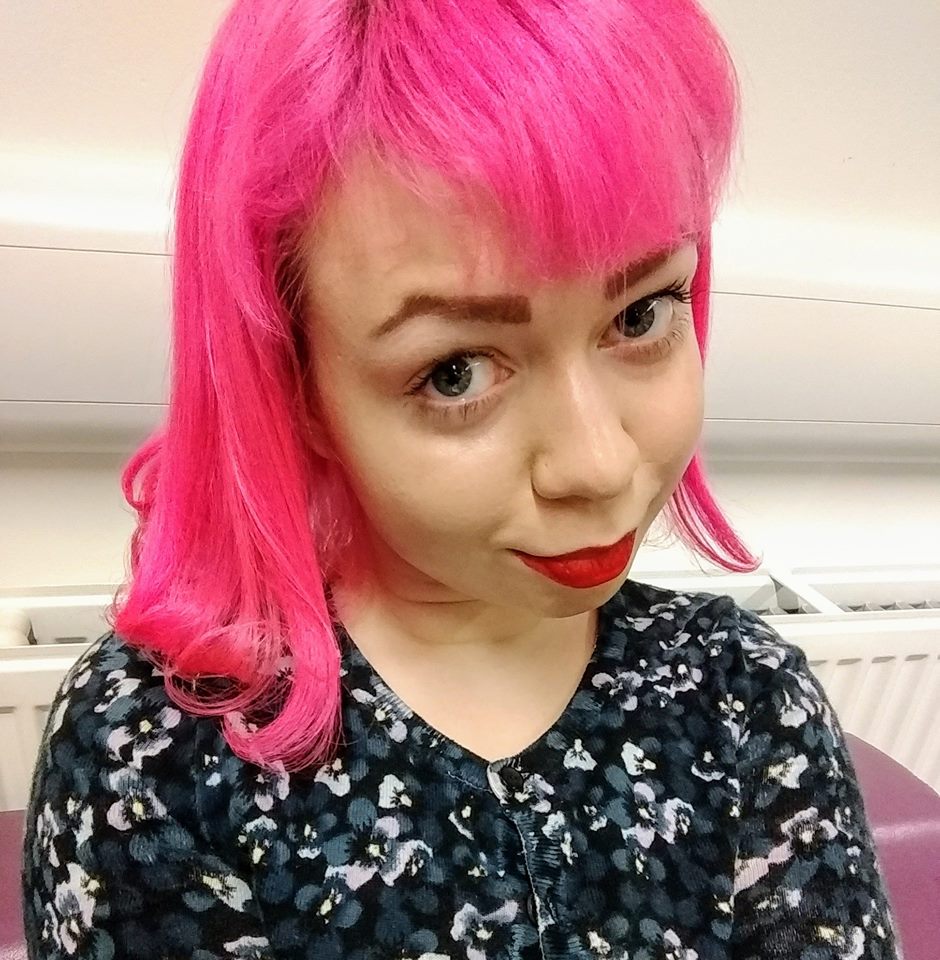 Sociology student at Uni of Warwick. Victoria Legrand fangirl. I like amplifying marginalised voices in music (female, LGBTQ, etc).