Review: Idlewild tear through triumphant Birmingham gig
Idlewild returned to Birmingham on Sunday, 28th April with a blistering but bittersweet set that showcases their newfound adventurism and long-established melodies.
[amazon bestseller="Idlewild vinyl"]
Opening act Liela Moss has a disconnected charm that instantly wins over the Sunday night faithful. Her debut album, My Name Is Safe In Your Mouth, is a swaying, sublime collection of lo-fi nuggets, and the likes of 'Wild As Fire' and 'Memories and Faces' are elevated by Moss' hushed tones and gentle guitar twang.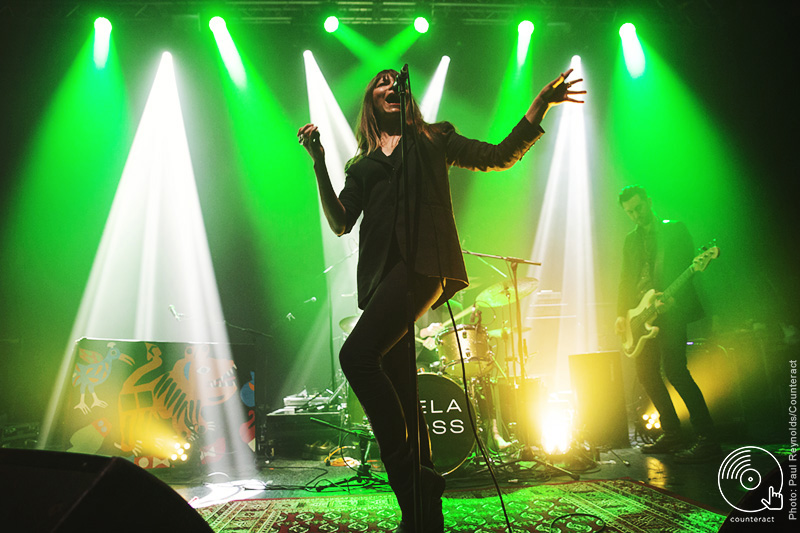 Liela Moss
You'd be forgiven for mistaking Idlewild frontman Roddy Woomble for some sort of heavily sedated stage invader. Throughout the Scottish rock demigods' set, Woomble cuts a delightfully detached presence, casually strolling around with his hand in one pocket like an easy-going morning commuter as opposed to a fully-fledged rock frontman. When he warmly asks the crowd if they're enjoying their Sunday night, it's delivered with the decorum and decency of a Baptist deacon acknowledging his flock.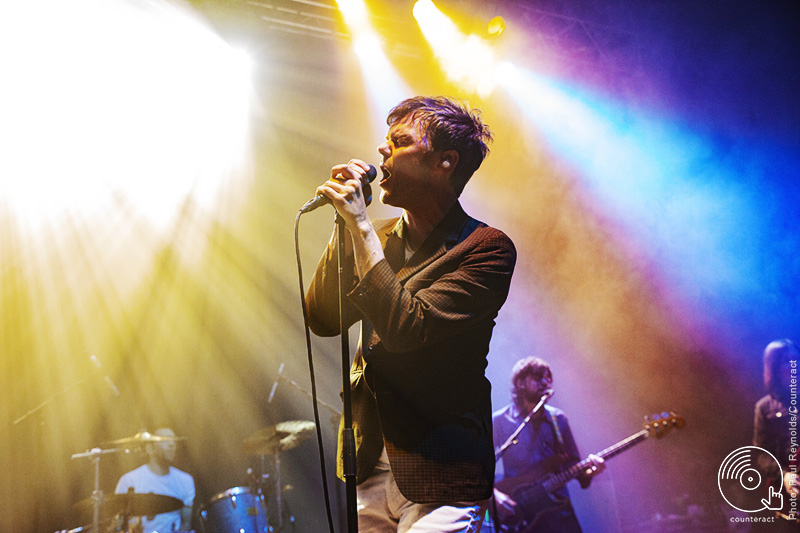 Idlewild
However, this relaxed approach is a welcome contrast to Idlewild's sound. With guitarist Rod Jones throwing his lithe figure around the O2 Institute stage, the band are a full-blown sonic assault, tearing through the menacing 'Roseability', the charging 'Little Discourage' and the melodic shards of 'Collect Yourself'. Latest album Interview Music continues the Edinburgh band's experimental streak, with 'Dream Variations' and 'There's A Place for Everything' rich with fresh energy and impetus.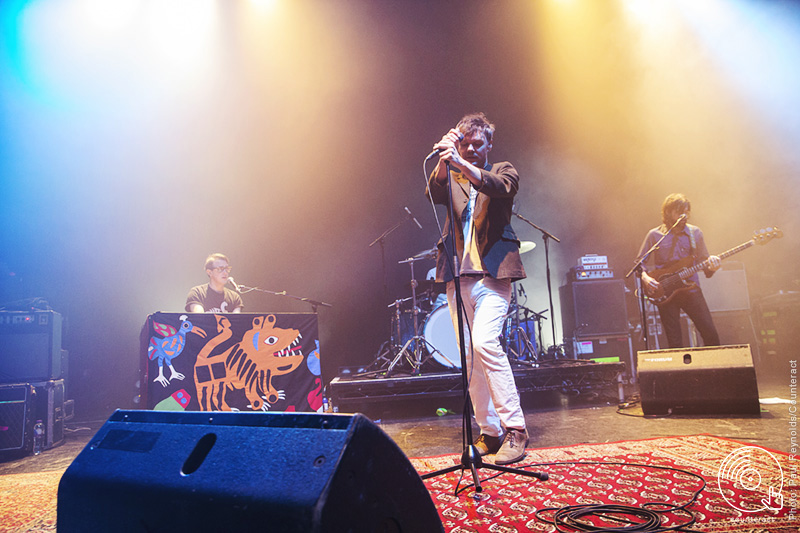 Idlewild
Those that are familiar with Idlewild, though, will know that alongside their more abrasive works is a gentler, more wistful side – Jones' melancholic jangle runs through the excellent 'Live In A Hiding Place', while 'You Held the World In Your Arms' and 'El Capitan' are classic Idlewild, tracks that are bursting with melody, soaring choruses and Woomble's soothing burr.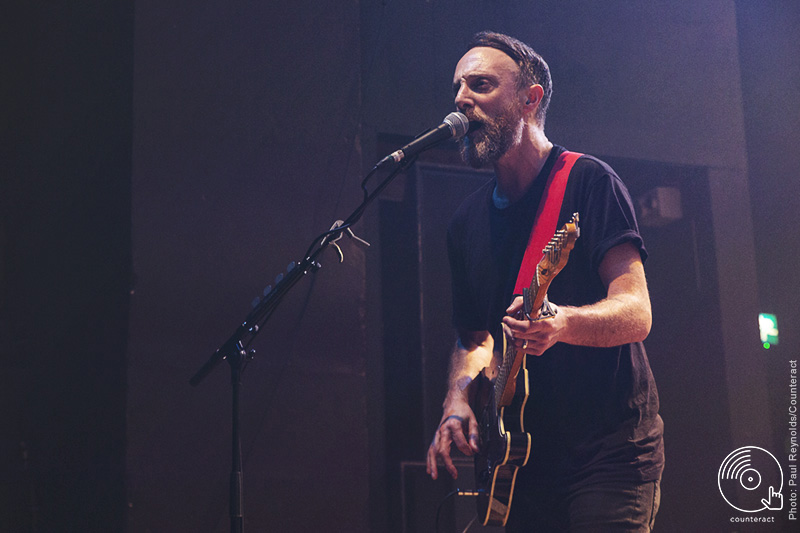 Idlewild
For the encore, Woomble and co delve deep into their back catalogue, the Husker Du-esque thrash of 'Everyone Says You're So Fragile' and the blistering 'A Modern Way Of Letting Go' resulting in a frenzied moshpit, 40-year-old flabby limbs contorting into one another with reckless abandon.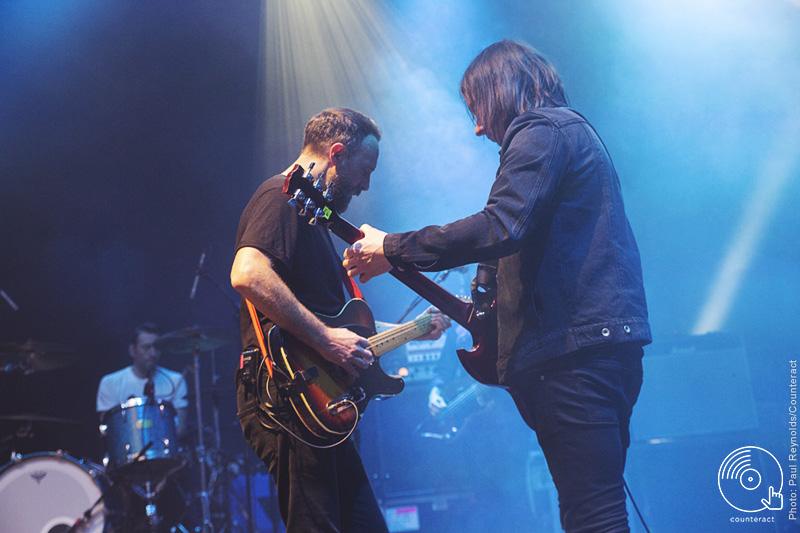 Idlewild
Closing with the poetic soundscapes of 'A Remote Part / Scottish Fiction', Idlewild leave the audience a satisfied and sweaty mess as they head off for the night. "Thanks for coming…no regrets on a Sunday night?" Woomble asks one final time in his gentle brogue. Perish the thought.
Photographs by Paul Reynolds
Like this? Try these…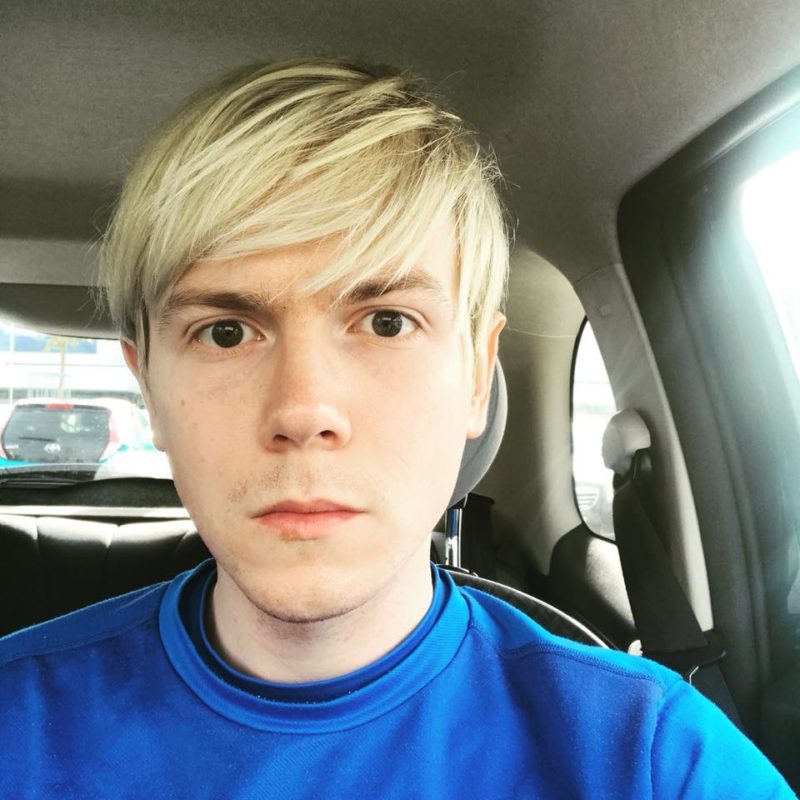 Tied to the '90s. I love anything with a good melody. Favourite acts include DIIV, Best Coast, Wavves, MBV, The Lemonheads, Bully, Pavement, Weezer, Wolf Alice, Mac DeMarco and Dinosaur Jr.