Listen: Homeowner bring indie nostalgia with new single 'I'm The Problem'
Back with their second EP, Birmingham's own Homeowner groove through council strikes, stay-at-home inadequacy and that all important video nostalgia.
Ahead of the 'Video Nasty' EP releasing on May 8th, Homeowner have dropped the animated lyric video to 'I'm The Problem', a Brummie tinged, self loathing ballad which tugs at their new wave and Britpop influences. Emotionally unstable in all the right ways, 'I'm The Problem' is a dead ringer for the hey days off 2007/8 indie, whilst also nestling alongside the almost spoken word style of new bands Pottery, Porridge Radio and Dry Cleaning.
The quartet is made up of Sean Murray (vocals, guitar) and 'other problems' Josh Smyth (guitar, backing vocals), Oliver Pyper (bass) and Connor Doyle (drums). 'Video Nasty' is a turning point for the band, and their first release since 2017.
Singer Sean said: "This record rejoices at ordinary and somewhat outmoded ways of life, be it programming video machines to record your weekly serials or hiring heavy-duty carpet cleaners at a competitive rate. While tongues are firmly pressed into cheeks, there is still a scent of doom to 'Video Nasty', as well as scathing self-criticism and paranoia for the emotionally unstable Indie purists out there."
---
'Video Nasty' is available to buy and stream from May 8th. Pre-save the EP here and check out Homeowner's Bandcamp here.
Like this? Try these…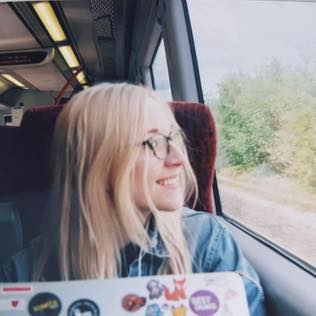 PR, events and social media by day, lover of all things geeky and retro. Can often be found scribbling notes at the back of the gig.