Five songs that sum up craft beer bar The Juke's first birthday
You may remember that last year we spoke to Thomas Mee from York Road's The Juke, and he gave us five songs that resembled everything from dreaming up the craft beer and juke box bar, to getting the keys all the way to opening day.
One year on, The Juke are still giving the great people of Kings Heath good food, good music and even better beer. Ahead of their first birthday on July 27th, Thomas gave us five records that The Juke have on heavy rotation throughout 2018 and 2019.
'Be My Baby' – The Ronettes
---
"This has been the single which has been in the Jukebox the most over the past year, and is one of very few that sounds just as good each time we hear it. That 'Dum-de-Dum-De' intro gets us going every time!"
---
'Golden Years' – David Bowie
---
"One of the first records we got for the Jukebox was this Bowie classic. We have many fond memories of this playing in the early hours of a Sunday morning just before closing time."
---
'The Other Woman' – Nina Simone
---
After the bedlam of a late Saturday night this is the kind of record we would play on Sunday morning as we opened. We recently found out that this particular record was released around the same time as our Jukebox, which is incredible to think!"
---
'Waterloo' – ABBA
---
"We've reluctantly included this record despite the fact it annoyed the hell out of us! We had it in the Jukebox on our opening week but quickly had to enforce a no ABBA at the Juke rule. They're too popular!"
---
'Closing Time' – Tom Waits
---
"This is the only inclusion on the list that we don't have on vinyl but it was played more than enough to warrant inclusion. It often signalled the end of the night when we wanted everyone to drink up and go home!"
---
Thomas, along with business partner Chelsie, opened The Juke in 2018, taking over the old Cherry Reds. With craft beer taps, local street food traders hosting kitchen pop ups and of course the original Rock-Ola Jukebox with retro and current vinyls inside.
The Juke celebrate their first birthday from 12pm on Saturday, July 27th, with live brass band TAB, street food from Pietanic and craft beer on tap, including The Juke's limited edition collaboration with Green Duck Brewing Co. More information can be found on their Facebook event.
Like this? Try these…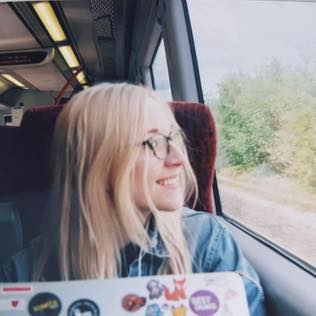 PR, events and social media by day, lover of all things geeky and retro. Can often be found scribbling notes at the back of the gig.