Lockdown Looking Glass: The art of conversation in My Dinner With Andre
This fortnight, we take a revised look at the simple but striking classic My Dinner With Andre and its added gravity during these difficult times.
If lockdown has us relating to movies, the first film that springs to mind is the Bill Murray classic Groundhog Day. However, cogitate further and one fine example is the 1981 critically acclaimed movie My Dinner With Andre.
To the uninitiated, the film has been sprinkled across popular culture, from its appearances as inspirational plots for the similarly foppish Frasier and quick jokes in The Simpsons. Heck, I myself once made a quip that they were issuing a Director's Cut of My Dinner With Andre, in which they order dessert.
If you were unfamiliar with the plot, that gives you a little clue.
My Dinner With Andre is a 111-minute movie in which two old friends enjoy a two-course dinner and talk. Yes, that's it. There are no special effects, no stunt doubles, just a playwright and a theatre director lost in conversation as they tuck into pâté and spritzers.
On the surface, it could be argued that such a plot is self-indulgent and pompous, but My Dinner With Andre succeeds not only due to the sheer audacity of its storyline, but in its sparkling and engrossing script.
A brave anomaly upon its release nearly forty years ago, the film has in recent years felt like a glorious anachronism, a relic of real-time contact in an era devoted to digital content, FaceTime and filters. Now, with lockdown limiting our face-to-face communication, My Dinner With Andre takes on an altogether different resonance.
On paper, such a plot should be unwatchable, but viewing the film during the current lockdown – where we pine for even the most prosaic real-life exchanges with our nearest and dearest – gives it a deeper gravitas.
The film's stars are Andre Gregory and Wallace Shawn, both playing slightly exaggerated versions of themselves. However, The Trip this is not. Wallace, or 'Wally', is earnest and banal, finding comfort in domestic trappings such as electric blankets and Charlton Heston's autobiography. Andre, meanwhile, is colourful and bombastic, returning from a sabbatical which saw him work in Poland, England and deepest Asia.
---
As with any conversation, the energy and change of dictation flow naturally, but it's Andre's scintillating recollections of strange and delightful encounters that pulsate, excite and charm. Wally, meanwhile, is probing but prudent, matching Andre's grandiose revelations with mild scepticism and wonderment.
Wally is our audience surrogate – just as he finds escape from a life worrying about the bills and achieving steady work in Andre's global exploits, so do we find a door to a world of passion, wit, verve and scandal. Similarly, Wally's initial reluctance to meet Andre – as well as his reticence that he'll find enough topics to fill the meal – share the audience's preliminary uncertainty that this movie can pull it off.
But Wally and Andre's impassioned badinage is a strong reminder of the engrossing conversations that form the tides of friendship, particularly as we chat to pals through Facebook or arrange Zoom quizzes.
Take it out of the lockdown context, though, and My Dinner With Andre is a timeless triumph of sharp writing, skilful acting and deceptive editing. The elegant restaurant was actually a set, the other guests seated at the tables hired as extras. The steady conversation, meanwhile, was painstakingly sculpted from hours of recorded dialogue between Shawn and Gregory.
Andre proves to be an enchanting raconteur; when he discusses being buried alive as part of a theatre workshop, or being lost in the Sahara desert, you visualise every scorching moment. When he rages against his crippling bouts of anomie and writer's block, you feel the tension simmer.
In truth, though, My Dinner With Andre doesn't drop any earth-shattering insights or strong political stances (Wally's impassioned defence of cosy domesticity aside). It's more a brave, bold and brilliant defence of dialogue, of the power of diction and enduring friendships.
There are no awkward pauses to check emails or asking Google for recommendations, just two friends revisiting with grace and poise. As we eventually come out of lockdown and once again enjoy face-to-face exchanges with our loved ones, My Dinner With Andre reminds us just how memorable even the most mundane conversation can be.
Longing for some gentle chit-chat? Then you can rent My Dinner with Andre from all the usual haunts, including Amazon.
---
Like this? Try these…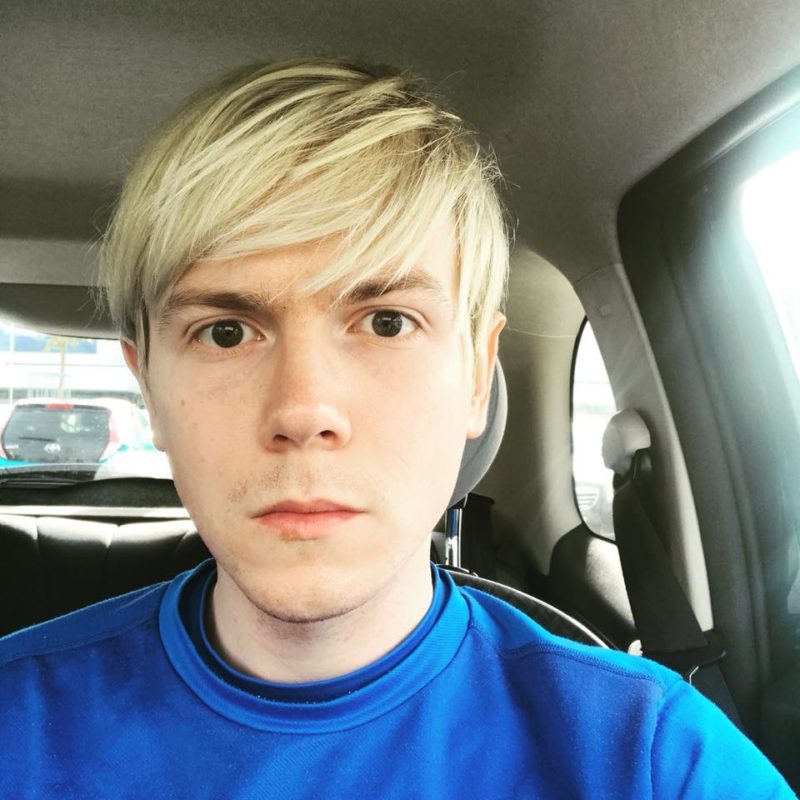 Tied to the '90s. I love anything with a good melody. Favourite acts include DIIV, Best Coast, Wavves, MBV, The Lemonheads, Bully, Pavement, Weezer, Wolf Alice, Mac DeMarco and Dinosaur Jr.